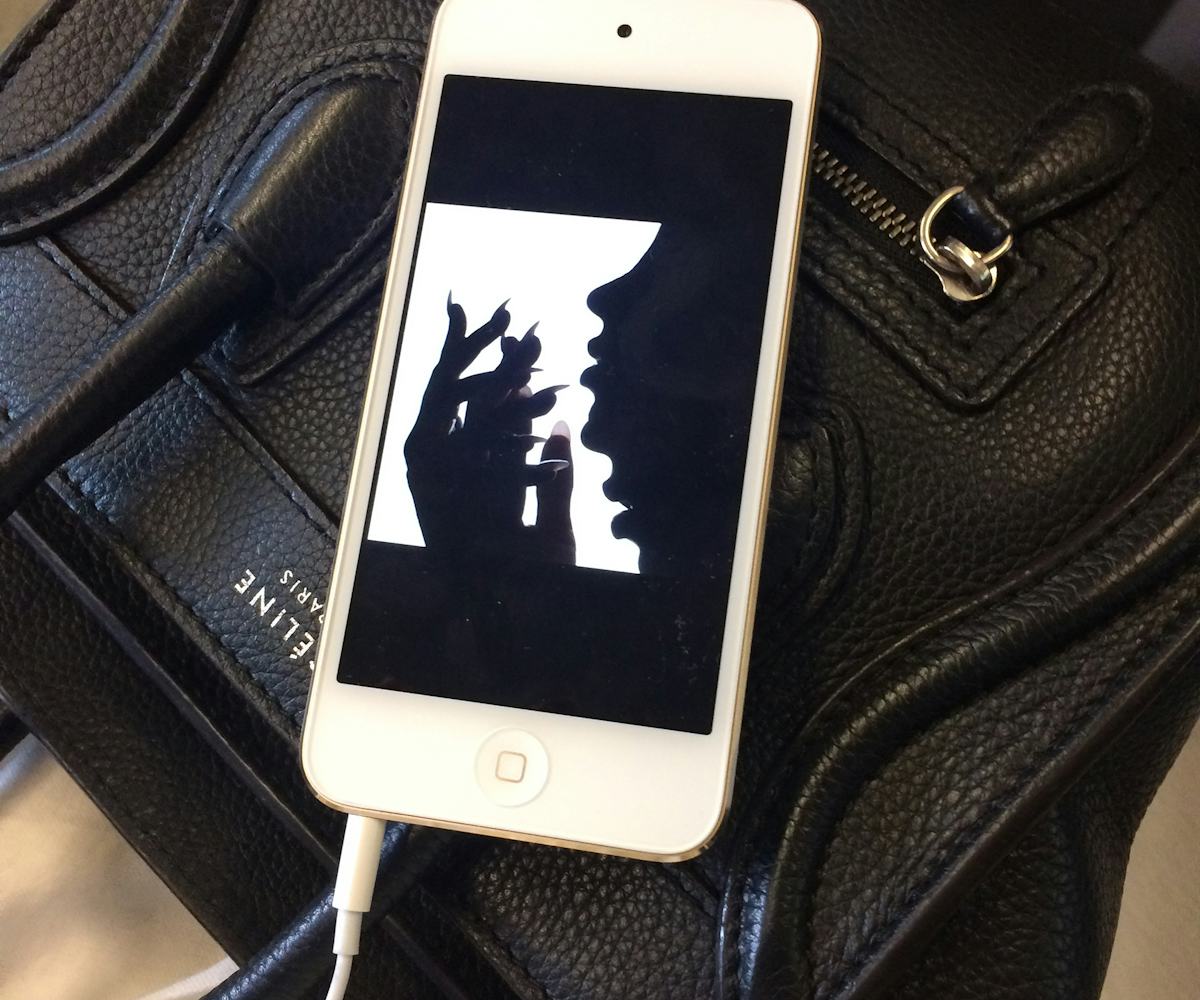 Photographed by Melissa Giannini.
Tinashe Shared Her Upcoming Mixtape, 'Nightr1de,' With Us
Still no word on the 'Joyride' release, but we'll take it
The wait for Tinashe's sophomore album Joyride has been a ride in itself, so we jumped at the news of an October release date—so much so that we spoke to her about the album and her resilience in the face of its delay for the cover of our annual It Girl issue. But October has come and gone, and we still have yet to see Joyride.
We have gotten something, though; namely, an iPod with nothing on it but a project by the singer, a mixtape titled Nightr1de. The 15-track work features her previous singles "Company," "Ride of Your Life," and "Party Favors," along with entirely new tracks, some of which NYLON first heard when Tinashe shared an early version of Joyride with us. Whereas the album showcased a wide range of genres, from upbeat, sunny pop to heartfelt ballads and dark, bedroomy R&B, Nightr1de primarily features the latter.  
While there's no release date mentioned with the package (though Tinashe tweeted not too long ago that it'll be out at midnight), it did include a note to our editor-in-chief that read, "Sometimes art can't be silenced." Now, we could be reading between the lines a bit here, but it does quite sound like it's a reference to the fact that Joyride hasn't seen the light of day for reasons beyond the scope of Tinashe's control. If so, the delay is especially unfortunate considering that the singer had recently come to terms with her label, RCA, originally holding back the album: "It's the business aspect," she told us. "There's always going to be a difference in opinion because they're just looking at things from a different side. And I'm not mad at them for it."
Still, Tinashe did mention her temptation to leak the album because she was so eager for her fans to hear it, so it's completely understandable for her to share some music with us. While we don't know for sure when we'll hear Joyride, the imminence of Nightr1de is enough to hold us over. Check out the tracklist below, and join us in the wait to #FreeJoyride.
Courtesy of Tinashe. 
Lucid Dreaming
C'est La Vie
Sunburn
Binaural Test
Sacrifices
Company
Soul Glitch
You Don't Know Me
Spacetime
High Speed Chase
Ride of Your Life
Party Favors
You Can Stay Here Tonight
Touch Pass
Ghetto Boy