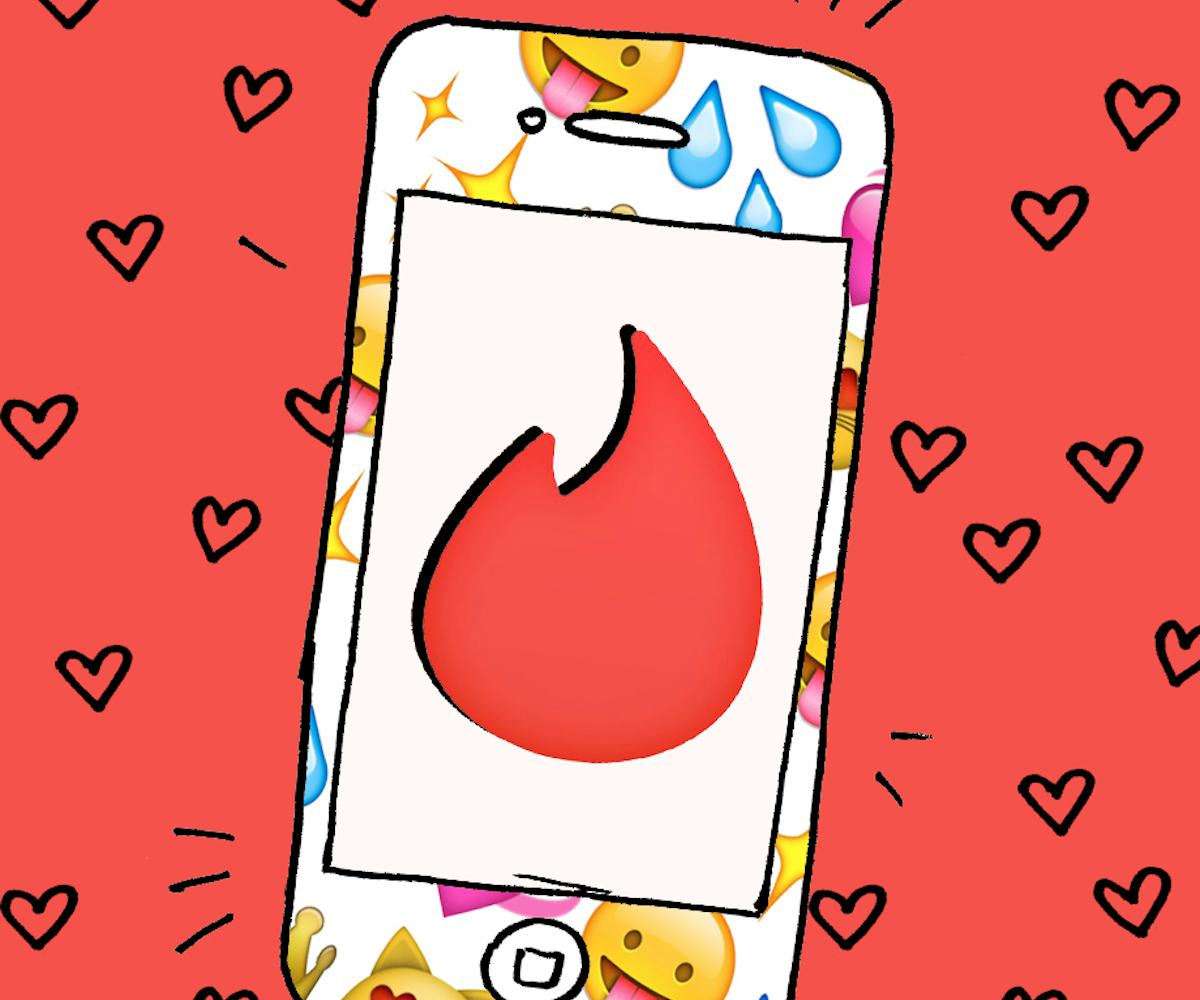 Illustration by Ricky Michiels.
Tinder + GIFs = A Match Made In Dating Heaven
who needs words when you've got gifs?
I guess it's official: Actual conversations are no longer a necessity when getting your flirt on via Tinder. By partnering with Giphy—the ultimate GIF archive—the (in)famous dating app is throwing animated images into the mix in order to take some of the pressure off of online dating. Although we can't say for sure that things will be easier from here on out, we can definitely say that this addition has opened the door to endless flirting possibilities.
Gone are the days of feeling as if even the most decorative of emoji are failing to represent how you truly feel. We can now employ the help of our favorite celebrities, adorable animals, memes, and more to articulate our true emotions.
Although the excitement is real right about now, we can't help but look at the flip side of things. Are there dangers to being too transparent via Tinder? Will the adding of GIFs get rid of that mysterious air we love having surround our conversations with strangers? It's too early to tell. 
Just keep in mind that with great power comes great responsibility, so choose your GIFs wisely and may your Tinder luck be better than ever!