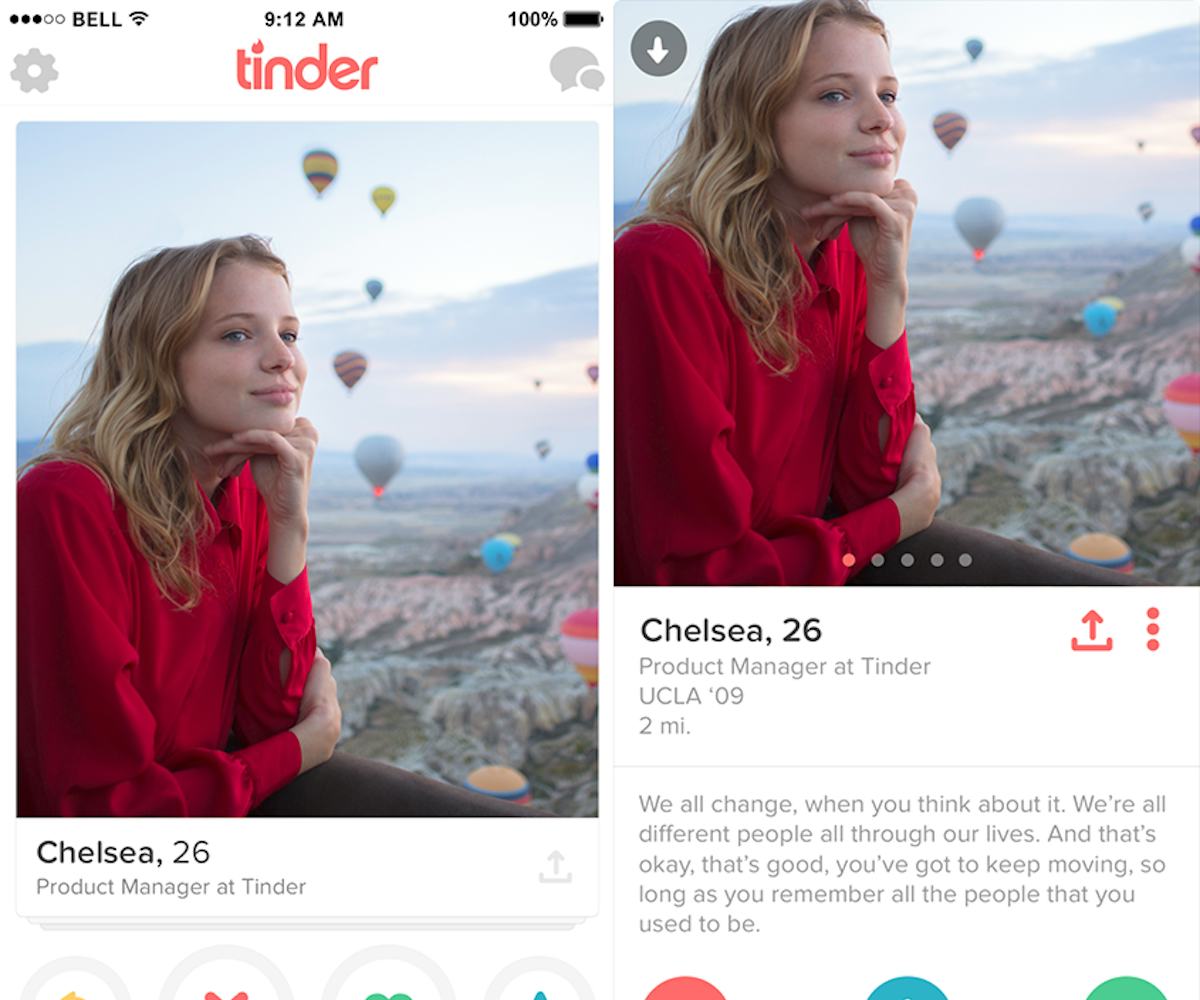 Image courtesy of blog.gotinder.com
You Can Now Play Matchmaker For Your Friends On Tinder
We've all been there: You're in the midst of a swipe session when you stumble upon a person on Tinder who isn't quite your type, but your best friend would totally go for. Now, thanks to a new update, you can be a virtual matchmaker.
A Tinder update that is currently being tested in several markets now allows you to share profiles with friends. Once your pal receives the shared profile, they will have either five clicks or 72 hours (whichever comes first) until the recommendation expires and they can no longer swipe right or left. If it's a match, congratulations: you may very well be the person these two potential lovebirds thank in their nuptial speeches. But if you'd like to cut out the wingman, you can also opt to make your profile not sharable in the Discovery Settings.
But as Tinder's trying to expand your (and your bud's) dating pool, so is its feminist-leaning competitor Bumble attempting to satisfy a need for more platonic friendships with its BFF feature. TechCrunch reports that the feature allows users to swipe on members of the same sex from a non-romantic perspective. When a match is made, both users have 24 hours to send a message before the match disappears—just like when a same-sex dating match is made on the app. For now, the update requires users to have the same profile for both the dating and the friendship features, but it is working on a dual-profile feature in the meantime. 
So, whether you're looking for love or just a brunch partner, there's plenty to swipe on.
(via Cosmpolitan)