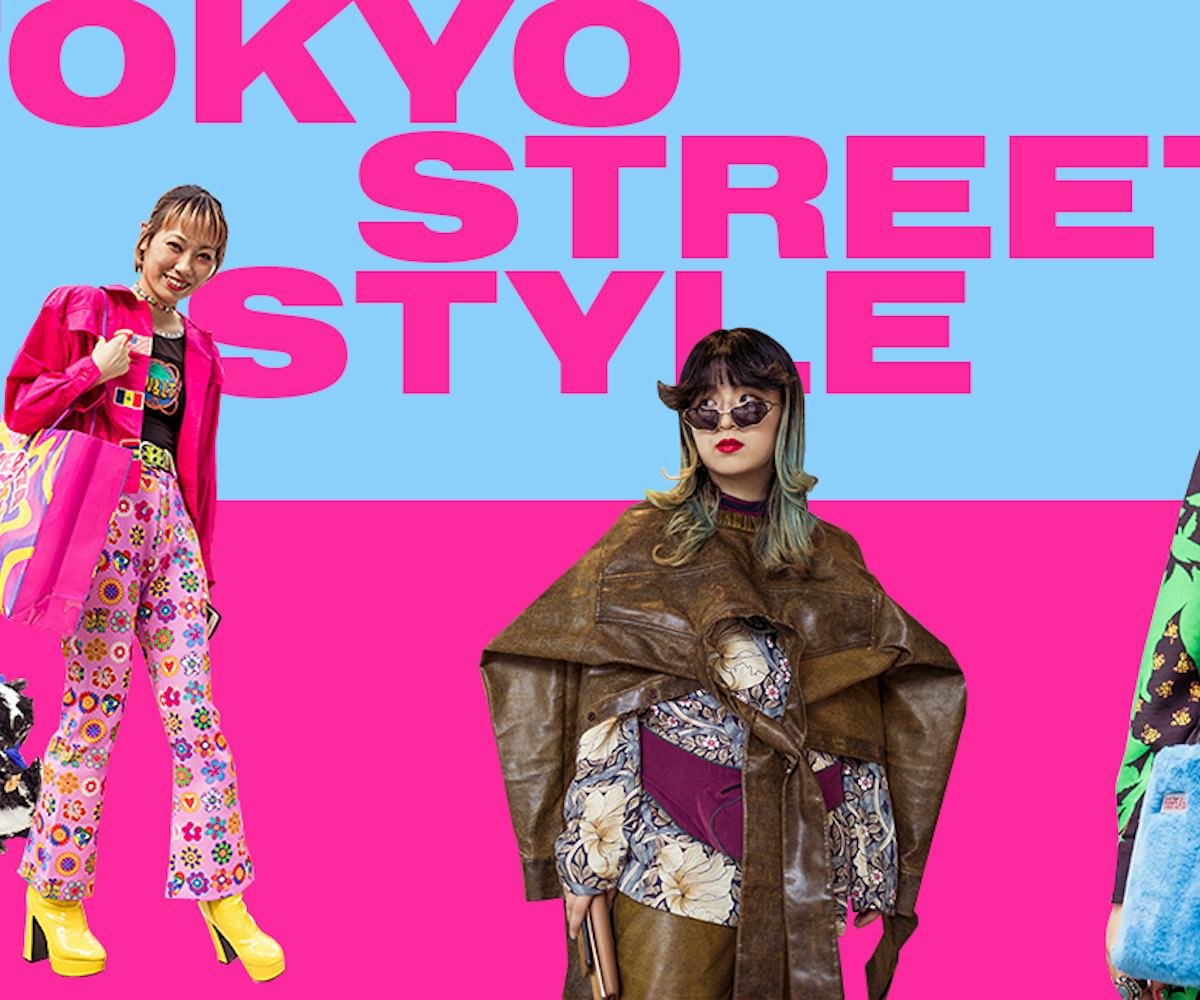 Photos by Matthew Sperzel
The Street Style At Tokyo Fashion Week Was Runway-Worthy
Textures and colors and bobs, oh my
The people who went to Tokyo Fashion Week came to win the street style game. From blunt, choppy bobs to '90s-era plastic accessories, it's the little things that wound up defining the biggest street style moments. Check out the gallery, below, to see all the best looks from Tokyo Fashion Week, and try to fight off the urge to chop your hair and buy a chain belt.
Taking chain belts to a whole new level.
Okay, my beaded creations in Girl Scouts never turned out nearly as cool as this choker.
I'd live in overalls if I could.
Pattern mixing done right.
Just a dash of PVC.
Bring only the necessities.
Can't choose between two ties? Wear both.
I'm going to need a minute to really appreciate those sleeves.
There are so many good things going on here, but may I draw your attention to the fuzzy bucket hat?
Slime hair is the best hair.
Confused, but intrigued.
Yet another great chain belt—we spot a trend.
'90s junk drawer chic.
Monochrome heaven.
Business in the front, party in the back, trendy all around.
2001 Britney and JT wish they looked this good
Mall goth, but make it fashion
All these blunt bobs are absolutely killing me.
I'm going to need a DIY tutorial to see how this sleeve sitch works.
Is… is that a jumpsuit? I hope it's a jumpsuit.
The cool version of when preppy boys tie their sweaters around their shoulders.
Mix a few veggies in for a balanced diet.
This harness-bra is straight fire.
A chain waist belt that doubles as a garter belt? Hell yes.
Love a skirt that could be mistaken for a really cool rug.
Lisa Frank dreams made real.
Not your mother's doily pattern.
Heigh-ho, heigh-ho, it's off to Tokyo we go.
The only belt bag I'll ever need.
What I hope is waiting for me behind the doors of every army surplus store, but is never actually there.
Too punk for you.
This is a lot.
The motorcycle really completes the look.
Feeling emboldened to match my blue hair to my clothes now, thanks.
Need! This! Cat! Coat!