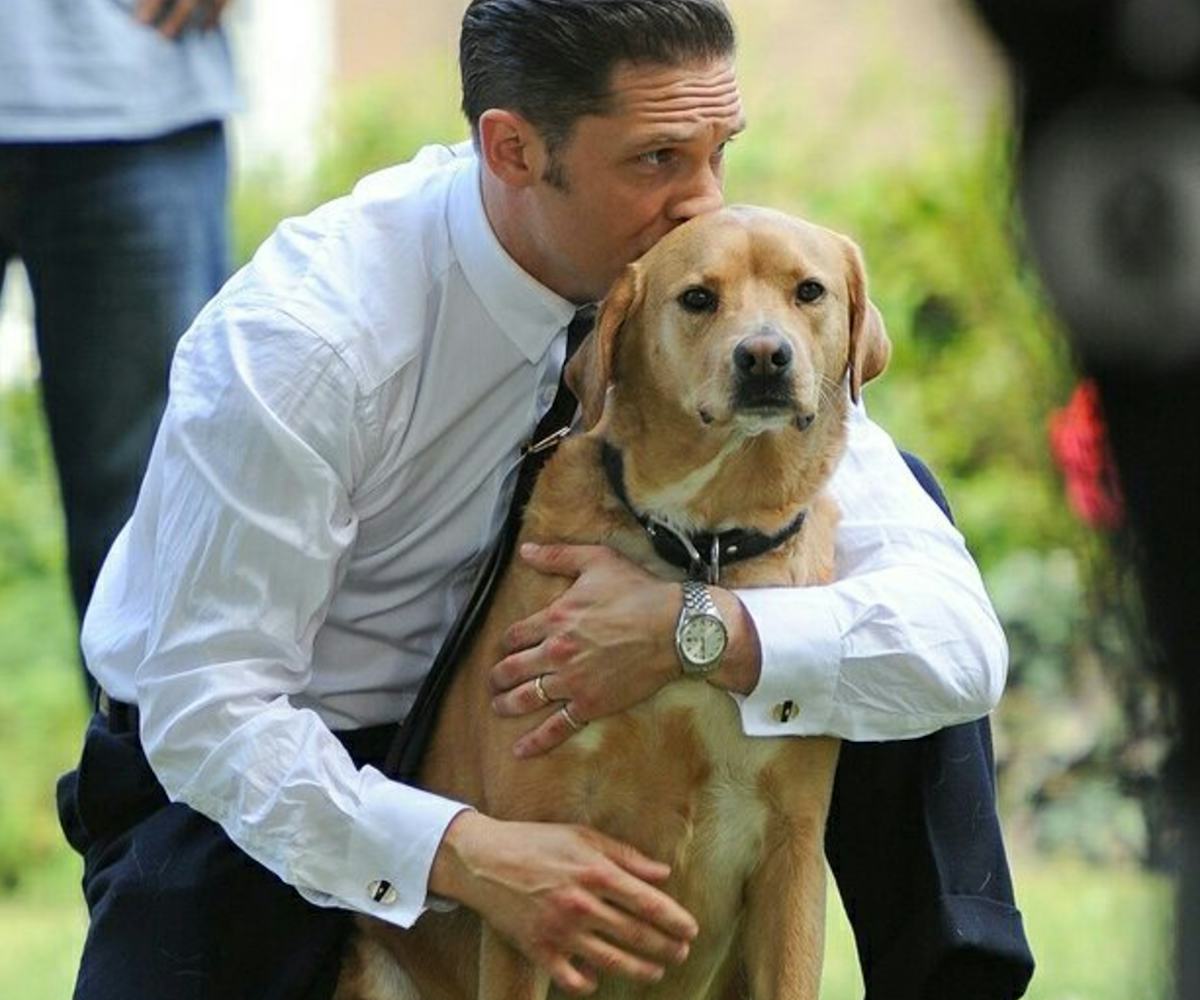 Image via Instagram/@tomsohardy
Tom Hardy's Tribute To His Dead Dog Woody Will Break Your Heart
"To the bestest friend ever"
Tom Hardy showed the internet his softer, very non-broody side yesterday when he posted a lengthy, emotional tribute to his dog Woody, who'd recently passed away. The actor, who has a well-documented love of dogs, began the message by telling the story of how he and Woody (full name "Woodstock") met: late one night while Hardy was filming Lawless in the Atlanta area, he spotted the yellow Lab mix, just 11 weeks old, darting across the highway. That's when Hardy rescued him from oncoming traffic, and it was love at first sight.
"[He] was a very small bundle," Hardy writes in a
about Woody the night he found him. "With two big brown eyes staring straight into mine." Hardy refers to Woody as the "bestest of friends," and shares what it took to get him back to full health. "We went through so much together," he writes. When Hardy's wife, actress Charlotte Riley, was pregnant, Woody "guarded her fiercely." 
Hardy also mentions how proud he was when Woody made No. 73 on TIME Magazine's Most Influential Animals in the World list. "He beat JAWS," he writes. Then he went on to recount all the times Woody joined him on set. "[E]veryone who met him loved him. He didn't have a bad bone in his body. All he knew was love." 
Read the full tribute below. I'm not crying, you're crying.