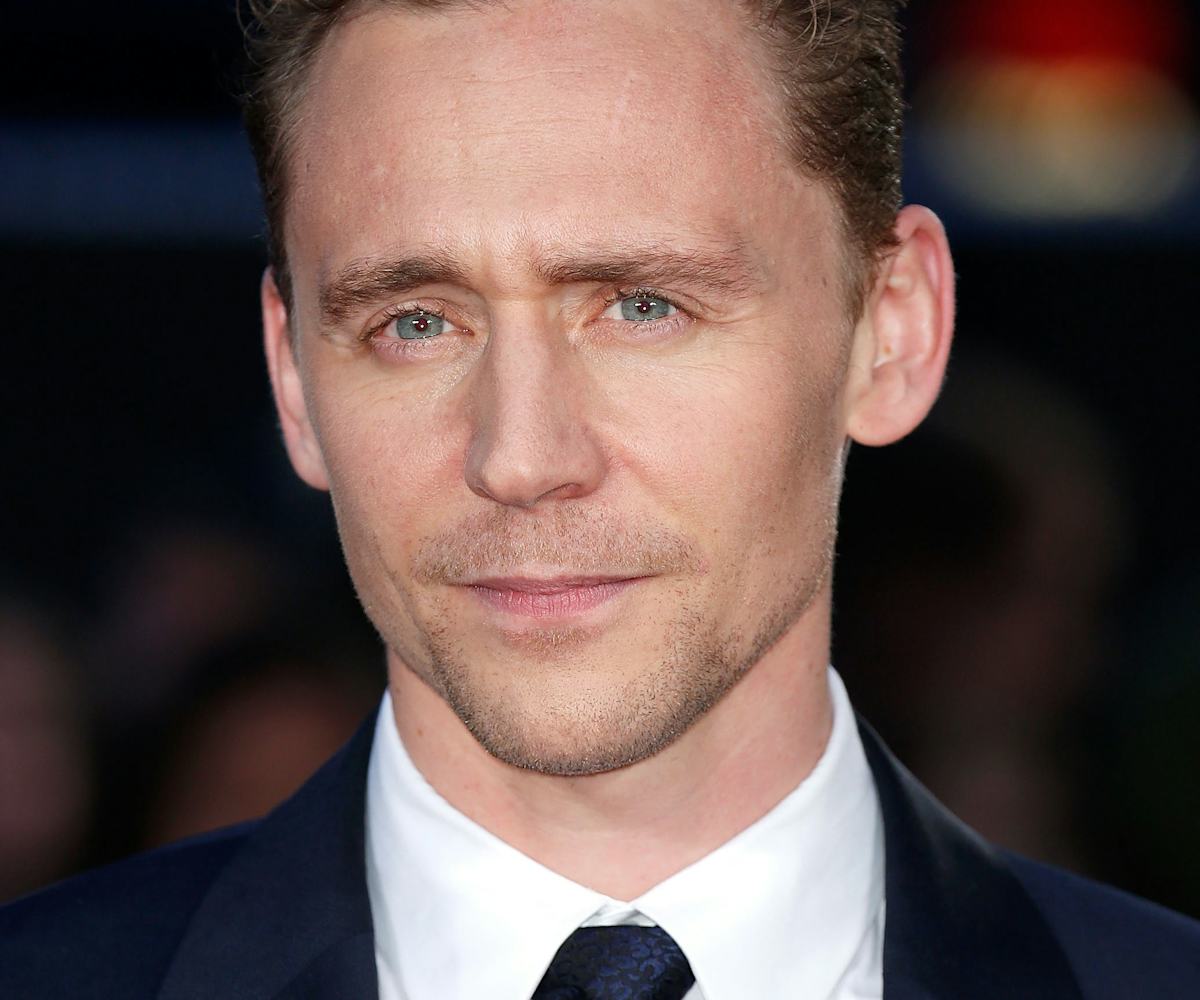 Photo by John Phillips/Getty Images.
Tom Hiddleston Gets Us Hot And Bothered With Sex Scene In 'The Night Manager'
hiddleston's butt: so nice, we praised it twice
We've praised Tom Hiddleston before… and Tom Hiddleston's (ahem) assets in our most memorable sex scenes of 2015. It looks like he's just added another notch to the proverbial belt with the latest episode of BBC's The Night Manager and no one is complaining. Hiddleston, who plays Jonathan Pine in the small screen adaptation of the spy novel, took his relationship with Jed Marshall, played by Elizabeth Debicki, to new heights, setting the Internet's heart aflutter.
The two have been flirting for weeks now, only sharing a quick kiss up until this point, and when they did finally give in, Twitter proceeded to blow the f**k up in collective uproar for both the consummation and, naturally, Hiddleston's butt. As the two knocked boots against a hotel room wall, with Jed's boyfriend Richard Roper (Hugh Laurie) downstairs, people were busy spitting out tweets that captured the magnitude of the moment. Poor @catheriines bemoaned her life, tweeting "Not fair. I want to grab Tom Hiddleston's butt like that omgmmgnggg," while @britt_counts noted, "If my boyfriend and [I] can agree on anything… it's that @twhiddleston has a cute butt." 
Take a peek below at the NSFW clip to see Hiddleston in, um, action.