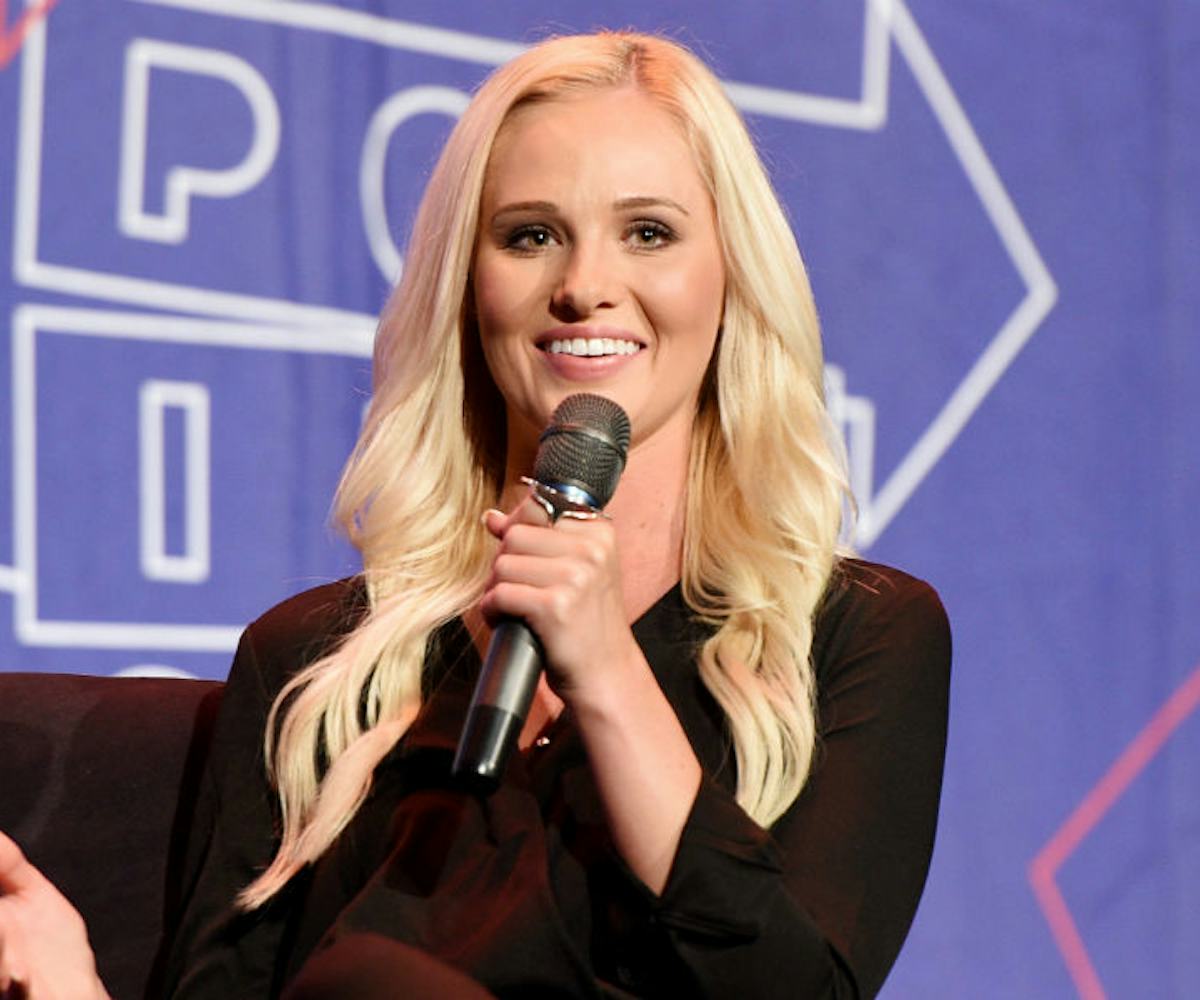 Photo by Joshua Blanchard/Getty Images for Politicon.
Tomi Lahren Had A Drink Thrown On Her In Minneapolis
While enjoying Sunday brunch with her mother in Minneapolis, Tomi Lahren had a drink thrown at her.
In videos shared on social media, a customer is seen hurling a liquid (reportedly water) as Lahren walks by. When the Fox News contributor confronts the woman, someone can be heard screaming obscenities at her in the background.
Just as quick as Donald Trump was to defend white supremacists, he threw his support behind Lahren not too long after the news broke. "Everybody is with Tomi Lahren," he tweeted. "A truly outstanding and respected young woman!" Surprisingly, comedian Kathy Griffin also sided with Lahren on this incident.
Lahren, in case you were wondering, is recovering just fine. Her shirt and hair have dried and she's using the moment to preach about what a gift free speech is. "I'm tough and I can handle it," she shared on Twitter. "My hope is that we as a country don't have to resort to this nonsense over political differences." Yeah, we should just rely on name-calling and bullying like the president.