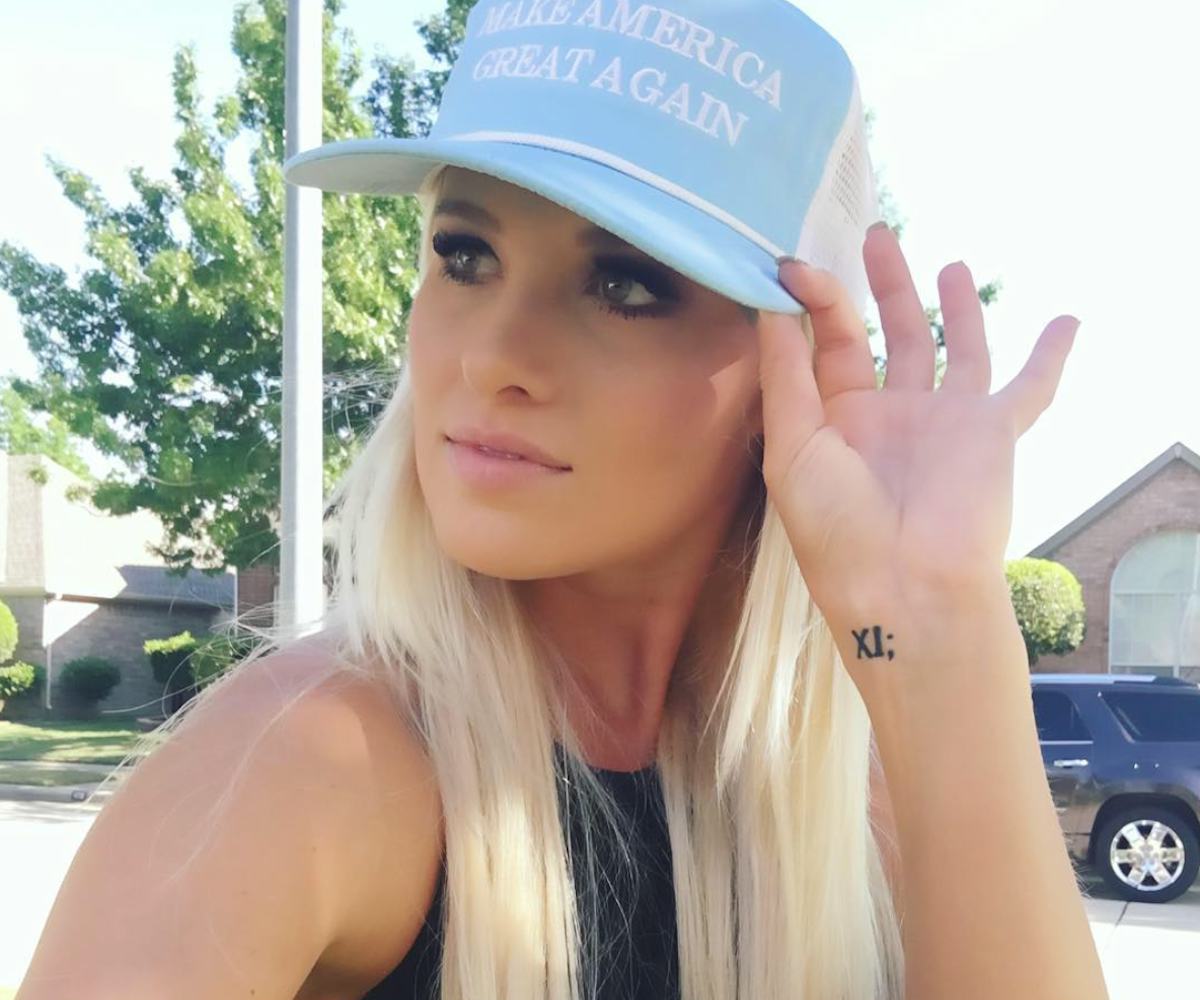 Photo via Instagram @tomilahren
Tomi Lahren Pleads With Glenn Beck: "Let Me Move On"
"Let's just part ways, cleanly"
Tomi Lahren has been at the center of a controversial battle with her former employer Glenn Beck's conservative news network, TheBlaze, for some time now. After announcing her pro-abortion rights position on The View, Lahren had been suspended from the site and shortly after permanently banned. Lahren then launched a wrongful termination suit against Beck and Co. in an attempt to regain control of her social media accounts, which are owned by TheBlaze. Now, Lahren is asking to put the scuffle aside in an attempt to extricate herself from the situation without struggle.
"Let me go. Let me move on," Lahren said, during an appearance on Nightline. "I'm deeply hurt by what has happened, I'm disappointed in what has happened. But if this is the way that it is, let's just part ways, cleanly." 
"I just want to work and have the freedom to put my voice out there and I want to interact with my fans and my followers, that's all I want out of this," she added. "It's my job, this is my life. Without that, I feel lost. When your outlet is taken away from you, when your catharsis is stripped from you and you don't understand why and you're so disappointed and you're so blindsided by it—it hurts."
Lahren had become a favorite of right-leaning news networks toward the end of this last election cycle. She had appeared on numerous sites and TV stations to make inflammatory statements, including comparing the Black Lives Matter movement to the KKK. Before this incident, it was rumored that she was going to be hired by Fox News.
TheBlaze's next steps are unclear. The company has denied Lahren's allegations and says that she was never actually fired. "It is puzzling that an employee who remains under contract (and is still being paid) has sued us for being fired, especially when we continue to comply fully with the terms of our agreement with her," they had said in response to Lahren's suit.