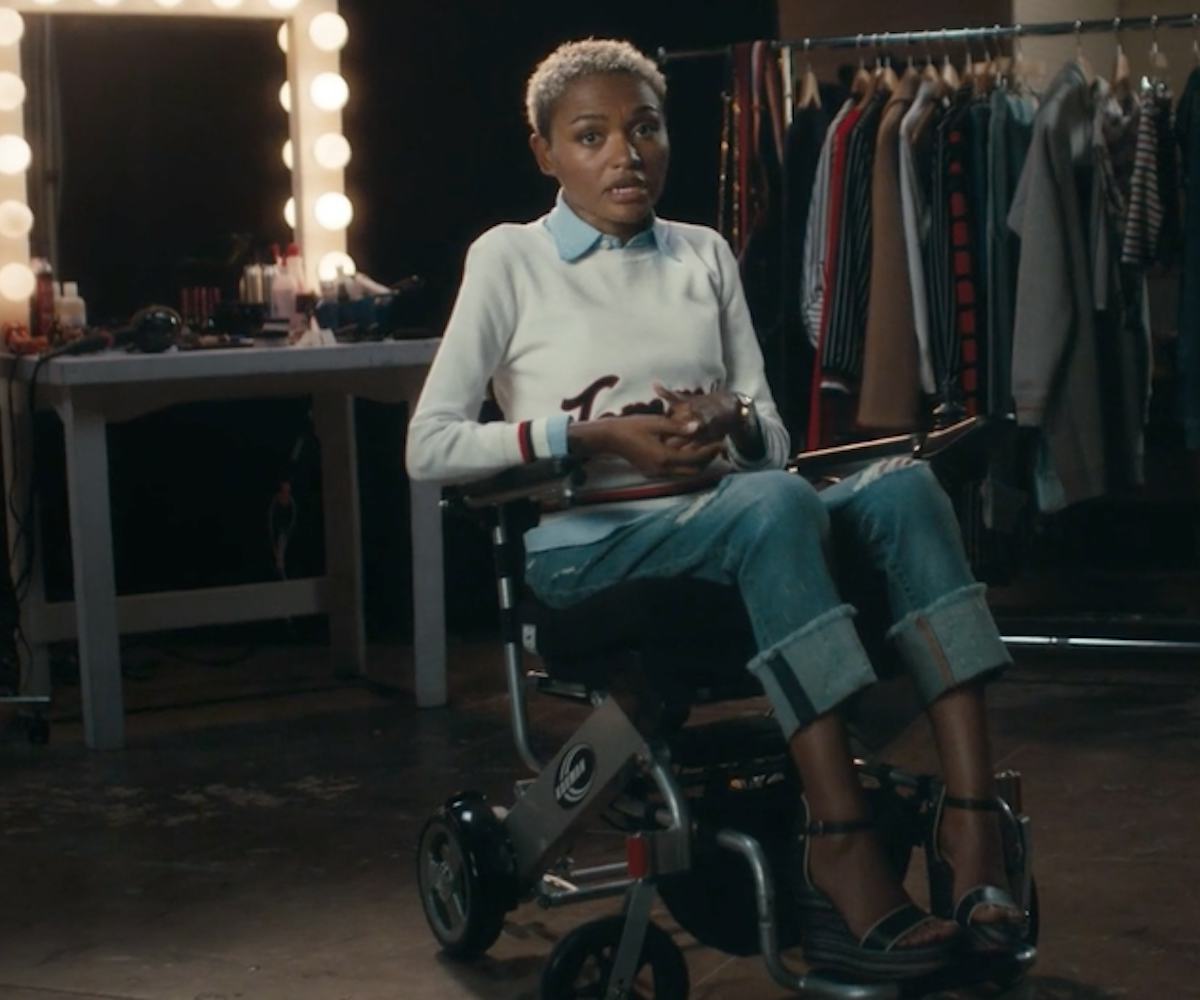 Photo courtesy of Tommy Hilfiger Vimeo
Tommy Hilfiger's Adaptive Collection Has A Powerful New Campaign
That celebrates people with physical disabilities
Tommy Hilfiger's clothing line tailored to the needs of people with disabilities, Tommy Adaptive, has just launched its third collection. The campaign for the new season, aptly titled "Independence," is a celebration of people with physical disabilities.
A press release on the news says the campaign "centers around the theme of independence and harnessing the power within every individual" and that it "celebrates differences, and embraces what makes every individual unique." The first look at the line comes in the form of a short film, directed by James Rath, who was born legally blind. The video stars Mia Armstrong, who has Down syndrome, Dmitry Kim, a hip-hop dancer and leg amputee, and Hailey Villarreal and Miracle Pelayo, actors with cerebral palsy, among others, all wearing clothing from the line that offers modifications that make dressing for people with limited mobility easier.
"The democratization of fashion is one of the core values the brand was founded on," Tommy Hilfiger said in the press release. "The Tommy Hilfiger Adaptive collection continues to build on that vision of inclusivity, transforming the way the fashion industry defines diversity by serving to the needs of people with disabilities."
The short film, which you can watch below, was released along with the full collection, shoppable now on Tommy.com.