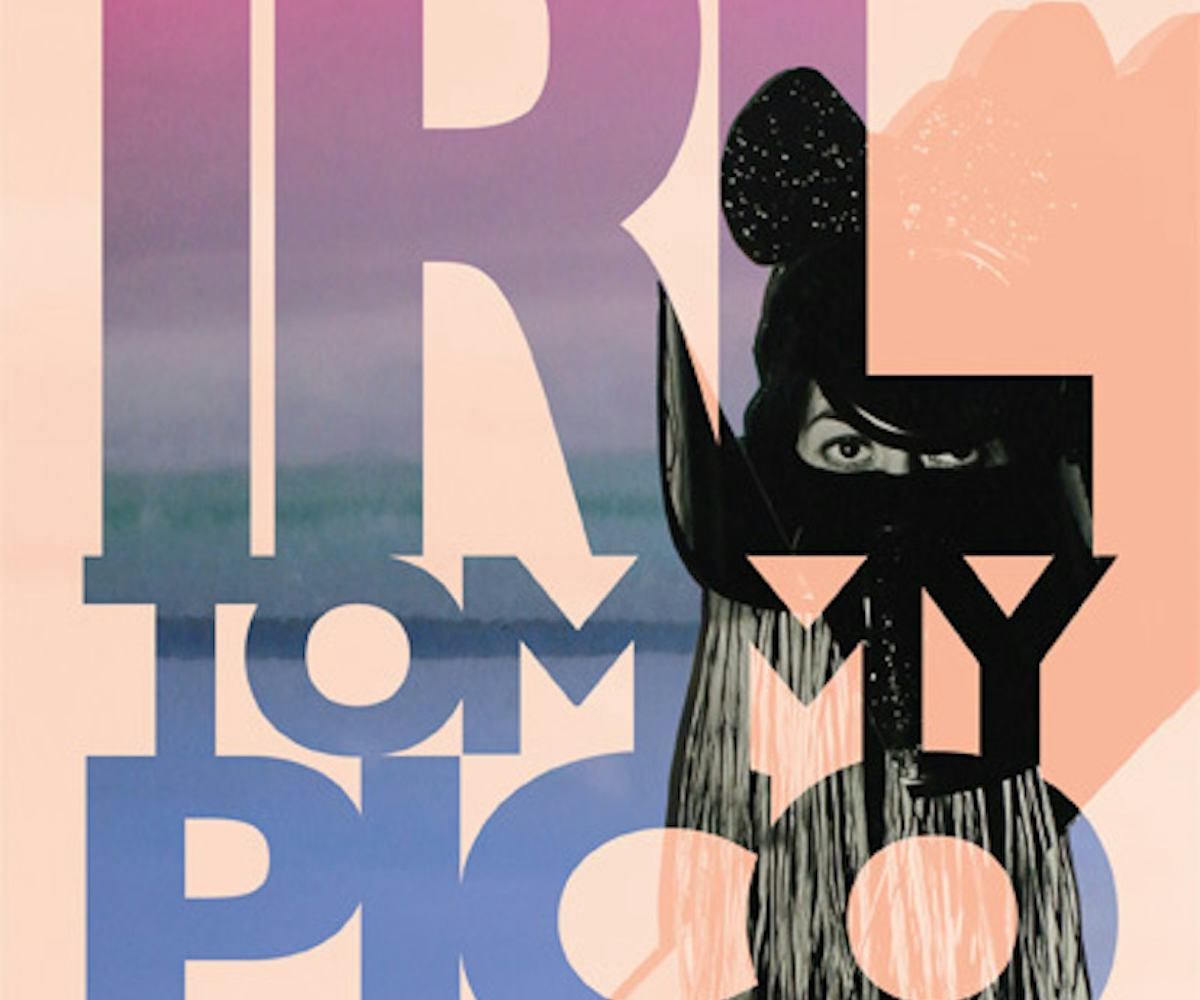 Image courtesy of Birds, LLC
Author Tommy Pico's Debut Work 'IRL' Will Have You Like OMG
The writer tells us all about his book
The following feature appears in the September 2016 issue of NYLON.
Ever get a text in the middle of the night from a hookup and only consider going if they have air conditioning? Brooklyn-based writer Tommy Pico can relate. Pico, originally from the Viejas Indian reservation of the Kumeyaay nation, is the founder and editor-in-chief of the antiracist/queer-positive collective birdsong. His debut book, IRL, a poem structured like a long-form text message, comes out this month. IRL chronicles the journey of Teebs, who is simultaneously trying to reconcile his past while attempting to enjoy the present. I sat down with Pico to discuss the making of a contemporary long-form poem.
Teebs, IRL's protagonist, shares a name with your personal Tumblr page (Hey, Teebs!). Where does Tommy end and Teebs begin? 
I don't think if I wrote as myself I would get very much done. The persona of Teebs allows me to be who I am, but at a multiple of 10. Teebs is me but 10 times sadder, 10 times happier, 10 times messier, hungrier, and more fucked up. 
How else would you characterize Teebs? 
He's a person who is trying to reclaim his indigenous spirituality, and though it's been taken from him he doesn't know how to get it back, so he finds himself indulging in [the poem's refrain of] "boys, burgers, booze," which are very superficial ways of finding emotional satisfaction. 
What is your writing process like?
Monday through Thursday it's sitting down and writing, and my rule is that I can't stop. Friday is the day I go back and look at everything, type things up, cut things out, and put things together. 
How did you decide where line breaks and scene breaks would occur? 
I made the line breaks somewhat unexpected, as I want the person who is submitting themselves to the world of the poem to feel like anything can happen. As an indigenous person living in modern, occupied America, sometimes things do feel arbitrary, and I wanted the text to reflect that. I showed scene breaks using three dots, thinking of texting, when someone's typing and the dots appear because the message hasn't sent yet. 
There seems to be an important connection between past and present in the book.
Everything in the book is in present tense. There's no past tense because the English language is a colonial legacy in the way in which it has absorbed the languages of the people that it's conquered. English itself is like a living history of colonialism, so when we're using these words we are living with the past as well. 
Order IRL here.