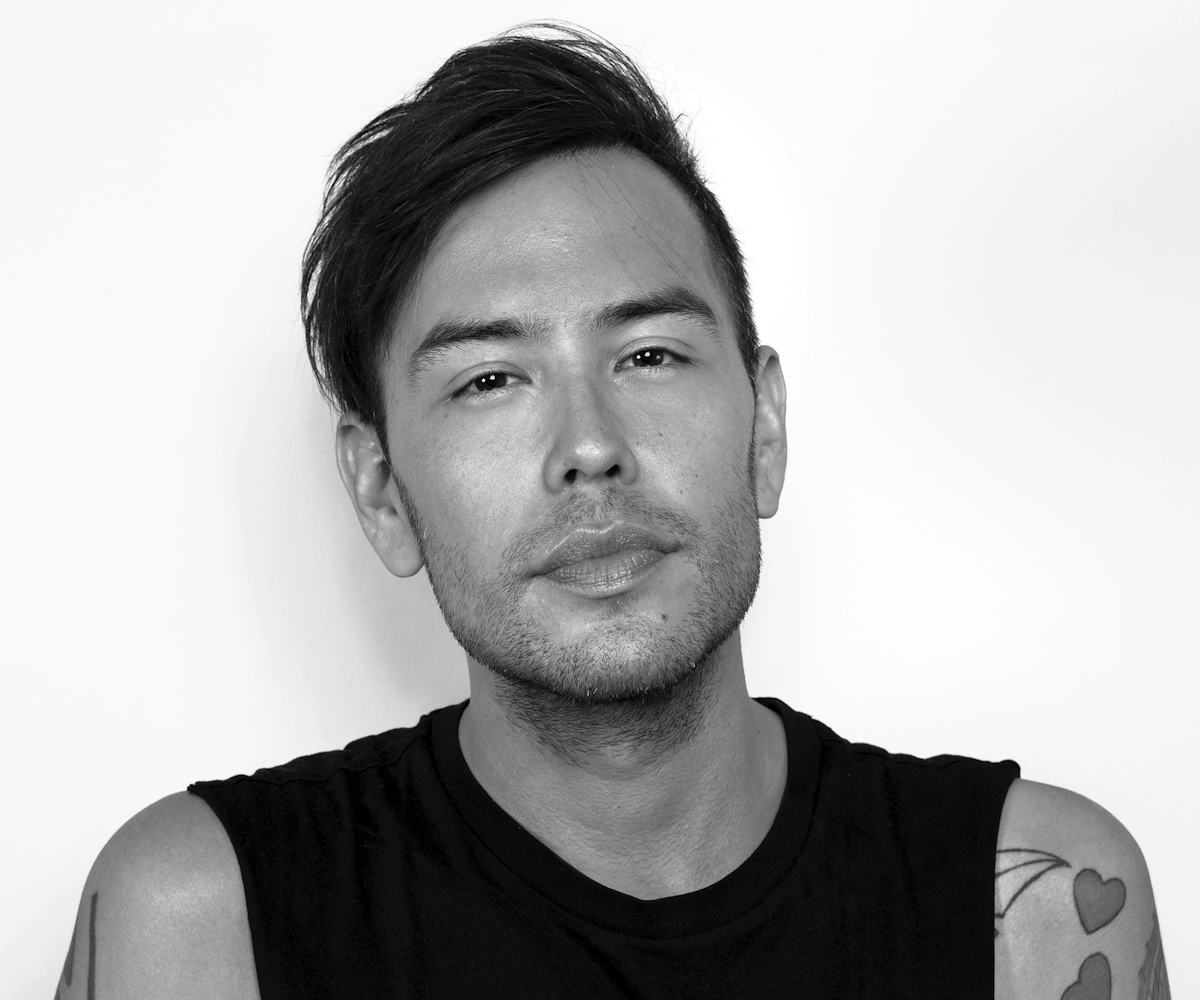 Tommy Pico photographed by Niqui Carter
Tommy Pico's New Book Confronts American Indian Stereotypes
'Nature Poem' is on sale today
Few people capture New York, queerness, and the artful use of hashtags in a poem quite like Tommy Pico. The Beyoncé-loving, Brooklyn, New York-based writer who caught the attention of the literary world with his debut work, IRL, is back with his second long-form piece, titled Nature Poem. 
Pico writes from the perspective of Teebs, an American Indian (or NDN) character who is trying to reconcile his past with his present. Through witty prose, we watch Teebs navigate the dating game in New York City, call out contemporary political issues, and ponder his own life and choices. Whether he's on the rooftop of the Wythe Hotel or on the subway, he is ever-observant and aware of his surroundings, searching for meaning in seemingly unimportant moments. 
Here, we chat with Pico about the process of creating his second book, how he views his heritage, and his thoughts on camping. 
What has Teebs been up to since IRL? How has he changed?
Teebs has definitely calmed down a little. He's still got heavy gay slut vibes, but now it seems more out of enjoyment than mania. One of the main differences is that IRL is overtly self-reflective—it literally starts out with "I"—and is self-centered as a cyclone. It is a cyclone. Nature Poem is more outwardly reflective, contemplative even. Teebs has found the art remedy he was looking for in IRL, identifies as a poet, and takes on the institution of nature poetry.
The first few pages of the book discuss the narrator's hesitation about writing anything resembling a "nature poem." Where do you think the fear stems from? 
The book was kind of an attempt to understand, confront, and reconcile stereotypical ways in which American Indian people have been described in popular culture. Oftentimes we're depicted as being "noble savages," [being at] one with nature and all that shit. It's dangerous to me because then we become features of the landscape, not human beings, things to be cleared and removed. I wanted to write against these stereotypes in part to imbue nuance and humor and humanity back into people from whom it has been stolen from, historically.
How has your view of nature evolved from when you first started writing the book? 
It has absolutely not evolved at all—you will not catch me camping for nothin'.
Do you feel like you've developed a different view of your heritage from writing Nature Poem? 
I think the main character starts off the book exasperated at the ways in which others, in his view, have internalized certain "stereotypical" ideas of American Indian-ness. My view at the outset was similar, and it was through writing the book that I have learned to respect, love, and appreciate the variety of ways in which indigenous people identify their indigeneity. So much was stolen from us—I can't judge what another NDN person uses to address that yawning absence.    
We talked about this when I interviewed you about IRL, but the prose itself is also very visually appealing, thanks to things like line breaks. How did you go about "designing" different scenes in Nature Poem? 
It is really manicured! But manicured so differently than IRL. That book breaks all the time, and a quick succession of line breaks creates a kind of anticipation. I wanted Nature Poem to be a little more legato, to almost be prose, and every now and then have those little record skips that remind you you're reading a poem. A line break can also break open the word or phrase that rests on it, and I wanted to keep at least some of that buoyancy.   
Has your creative process changed since your last book? 
I think my creative process stays the same but the writing process changes with each project. IRL was way more of a scorched earth situation. I would write incessantly and once or twice a week cut almost everything. Nature Poem was written to be a zine initially, one that I only sent to a few friends, so the process was way less punishing. In both cases, though, I wrote until I figured out what I was making. I'm working on a project right now that has way more of a plotted arc and is way more obsessively structured. 
Anything else you'd like to add about Nature Poem? 
Buy it! Make out with me! Let's share an ice cream sandwich at the park by the water!
Nature Poem is available on May 9. Order your copy here.