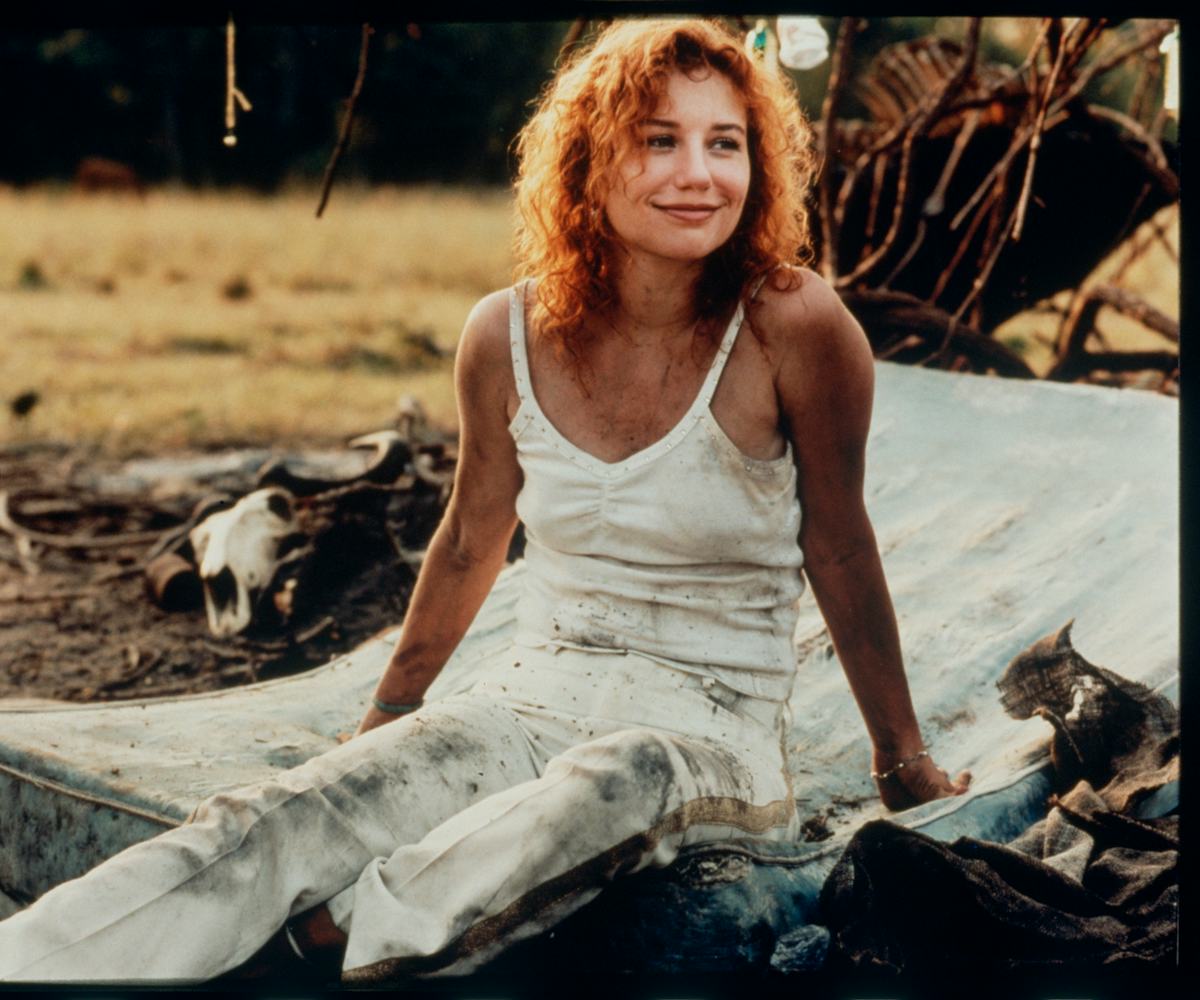 Tori Amos' "Alamo" Is A Hauntingly Beautiful Version Of The Beloved B-Side
"Tears on my pillow, of course they're not mine"
It's fair to say we're really excited (like, really, really excited) for the upcoming release of the 20th-anniversary edition of Tori Amos' seminal album Boys for Pele. As we've written before, Amos didn't just manage to capture the '90s Zeitgeist, she defined it. She was, and remains, "a living, artistic embodiment of the seemingly unreconcilable contradictions we found in ourselves at that time... ethereality and steel-like strength, an airy tendency to live in the clouds, and a hungry desire to get down to the earth and be dirty. In short: We felt weird. And Tori was nothing if not the goddess of weirdness."
Boys for Pele's anniversary edition also includes a variety of previously unreleased songs, including "Sucker" and "In the Springtime of His Voodoo," as well as beloved B-sides, like the track we're premiering today: "Alamo." The song is signature Amos, and while it never found a place on her A-sides, it has become a fervent fan-favorite thanks to Amos frequently playing it in concert. It's haunting and gorgeous, its lyrics including gently despondent lines, like "Tears on my pillow/ Of course they're not mine... Somebody invent the telephone line/ I'll take my chances," all delivered with Amos' lilting, lifting voice which soars without ever breaking. 
The song's undeniable beauty has left devoted fans wondering why it never made its way onto a proper album. In a recent interview, Amos said: "'Alamo' didn't make the A-sides and I hear from people all the time, questioning my judgment for years and years and years... and they'll just come up to me and say, 'I think you got this wrong.' And that's fair enough. I get a lot of things wrong. Some of my favorite songs from all-time become the B-sides. But you have to make these decisions at the time."
Regardless of its past exclusion on any Amos A-sides, "Alamo" is now available to listen to in all its glory on the new edition of Boys for Pele and by clicking on the SoundCloud link, below.