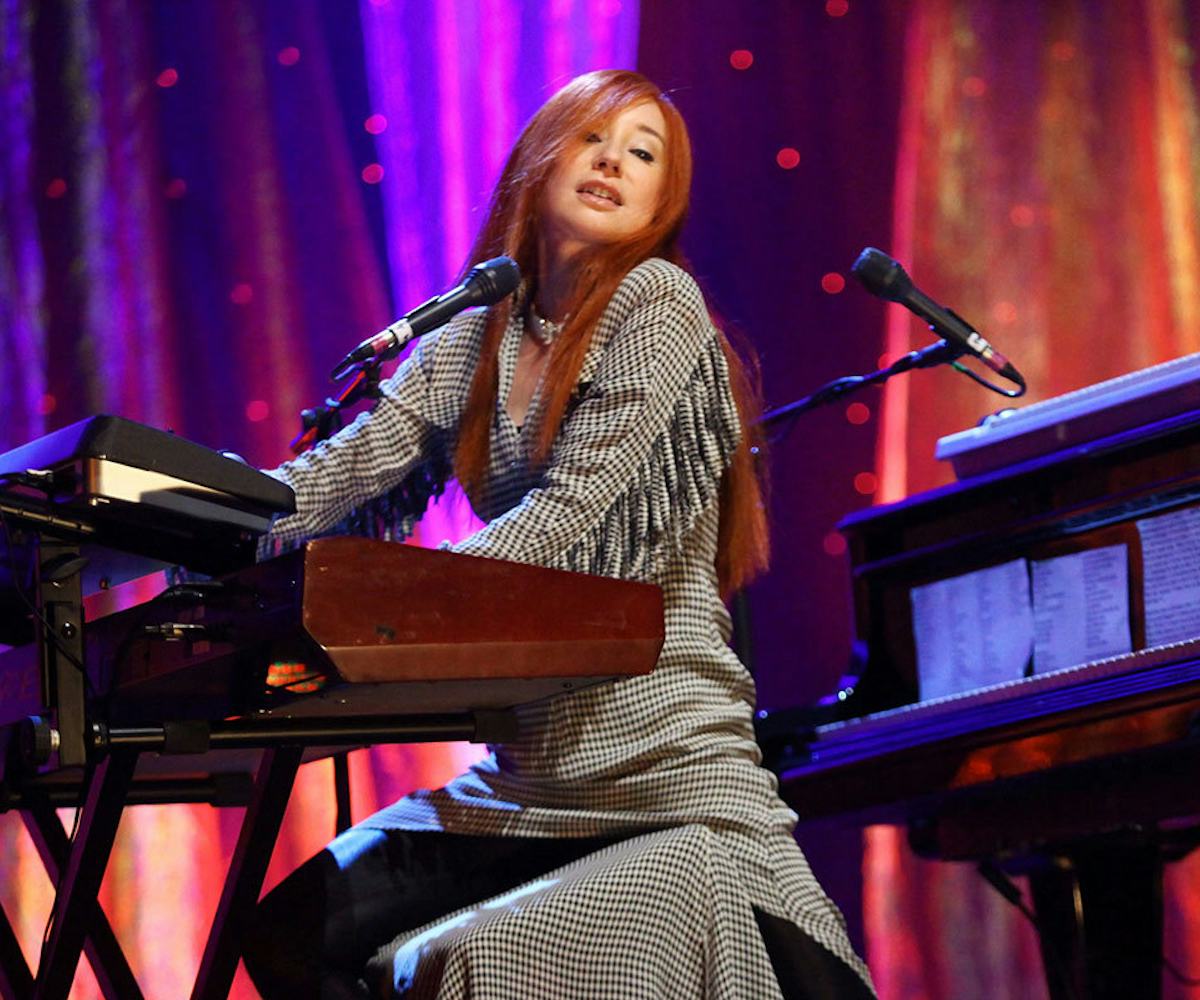 Photo by Astrid Stawiarz/Getty Images
Tori Amos Denounces Her Participation In A Terry Richardson Shoot
"I am disgusted by the nature of the allegations"
Tori Amos is featured in an upcoming V Magazine shoot that was photographed by infamous creep Terry Richardson. Amos is among the magazine's Cult Icons portfolio. In a statement published on her Facebook page, Amos explains how "disgusted" she is hearing about Richardson's extensive history of alleged sexual abuse.
"At the time, I was not aware of the various accusations made against Richardson," she writes, adding that she would have "never taken part" had she known. "I am disgusted by the nature of the allegations and can only stand strong with the women who were subjected to this abuse over the years."
Amos is a longtime supporter of RAINN, the Rape Abuse And Incest National Network. She is also RAINN's first spokesperson ever. For her to work with someone with a history of alleged abuse, like Richardson, obviously goes against what RAINN stands for; Amos has been quick to recognize that, denouncing her involvement. "I can only hope that we all continue to speak out and break the silence about these kinds of abuses and stand strong together against these predators and those who support them," she concludes. 
Richardson, for years, has been accused of sexual abuse by various models and subjects. Still, people like Oprah, Beyoncé, Miley Cyrus, Lady Gaga, Sky Ferreira, Rihanna, and even President Barack Obama have worked with him, gleefully posing with their thumbs up next to him. Earlier this week, Condé Nast announced that it will no longer hire Richardson to shoot for its international publications and called for any outstanding shoots with him to be killed. Hearst and The Wall Street Journal's magazine, WSJ, announced they have no plans to work with him, as well. (Note that they did not say blacklist, just that they have no plans now.) 
Regardless, Richardson is still a creep, and Amos' statement will surely inspire others to speak out just the same.