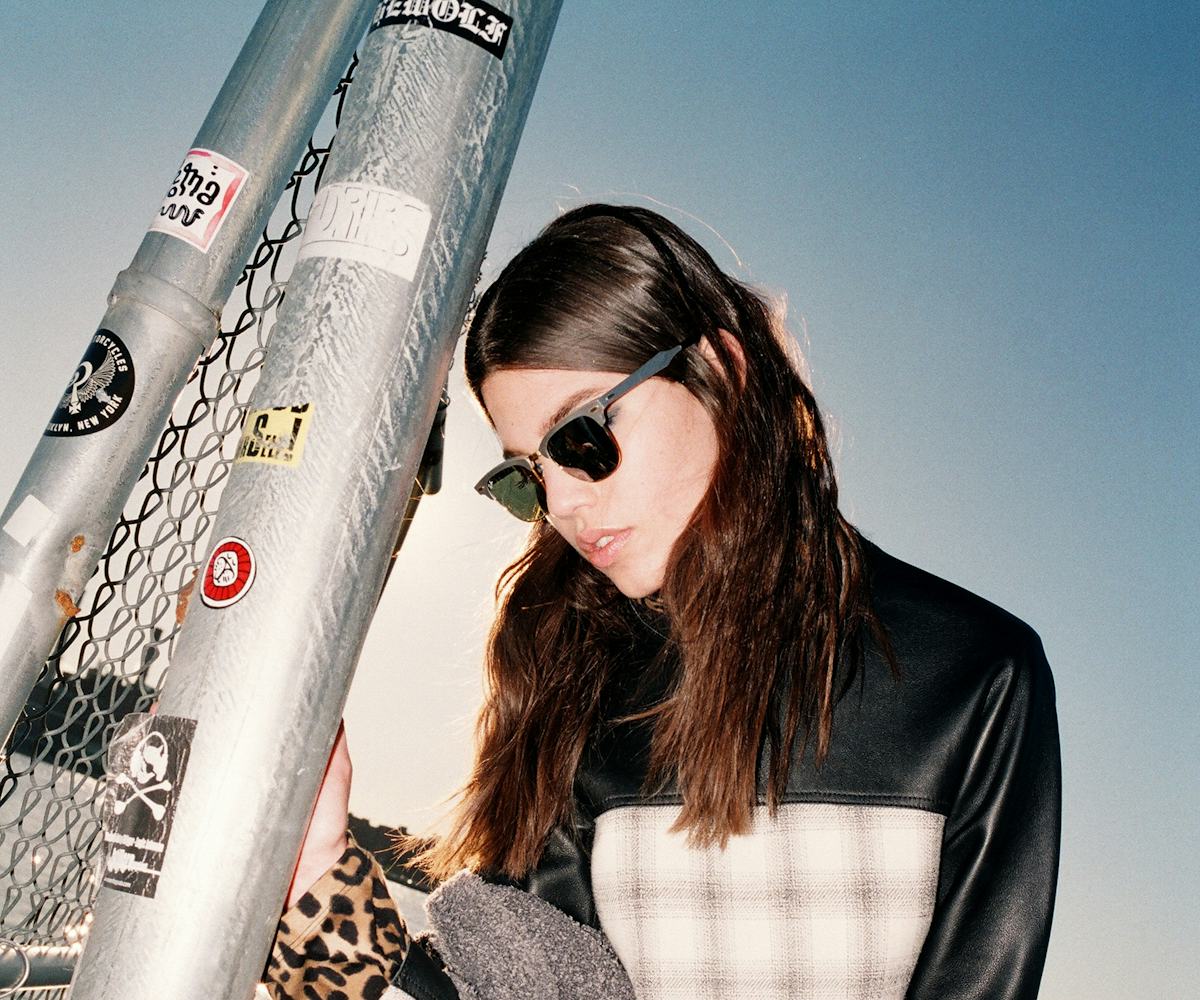 photo by bella howard
#nylongirlproblems: everyday sunglasses
treat your face to the perfect pair.
Got fashion questions? We've got answers. Welcome to #nylongirlproblems, where every week our Market Director Rachael Wang answers your most pressing style quandaries. Need help? Tweet us your issues using the hashtag #nylongirlproblems, then check back to see what she says. Yes, it's that easy. You're so welcome.
The Question: 
Where can I get cute sunglasses that aren't too crazy to wear everyday?
The Answer:
I really think that every girl needs three pairs of sunglasses: black, tortoise, and something fun with tons of personality. That said, if you want just one powerhouse pair for everyday, I would go with black or tortoiseshell plastic frames. If you wear tons of black, white, and grey, go for black sunnies. If you like color, brown, and warm neutrals maybe choose tortoiseshell. Depending on your face shape you could choose a square, round, or a cat-eye style--I find cat-eyes to be universally flattering and stylish without being too crazy.
It's best to try on a bunch of different frames in a store like Sunglass Hut and just see what you like. Keep in mind that they shouldn't slip down the bridge of your nose (that'll drive you crazy) or feel too heavy on your face (you'll get a headache). Once you decide what color and shape work best, you can look for similar styles online. I love 
for inspiration. 
is great because they'll send you five frames to try at home before you have to commit to buy and 
has an awesome assortment for really amazing prices. 
Click through the gallery to see all of Rachael's eyewear picks! 
Le Specs Rapture Sunglasses -- $59
Linda Farrow Cat-Eye Sunglasses -- $455
Von Zipper Up-Do Sunglasses-- $95
A.J. Morgan Harris Sunglasses -- $19
Warby Parker Downing Sunglasses -- $95