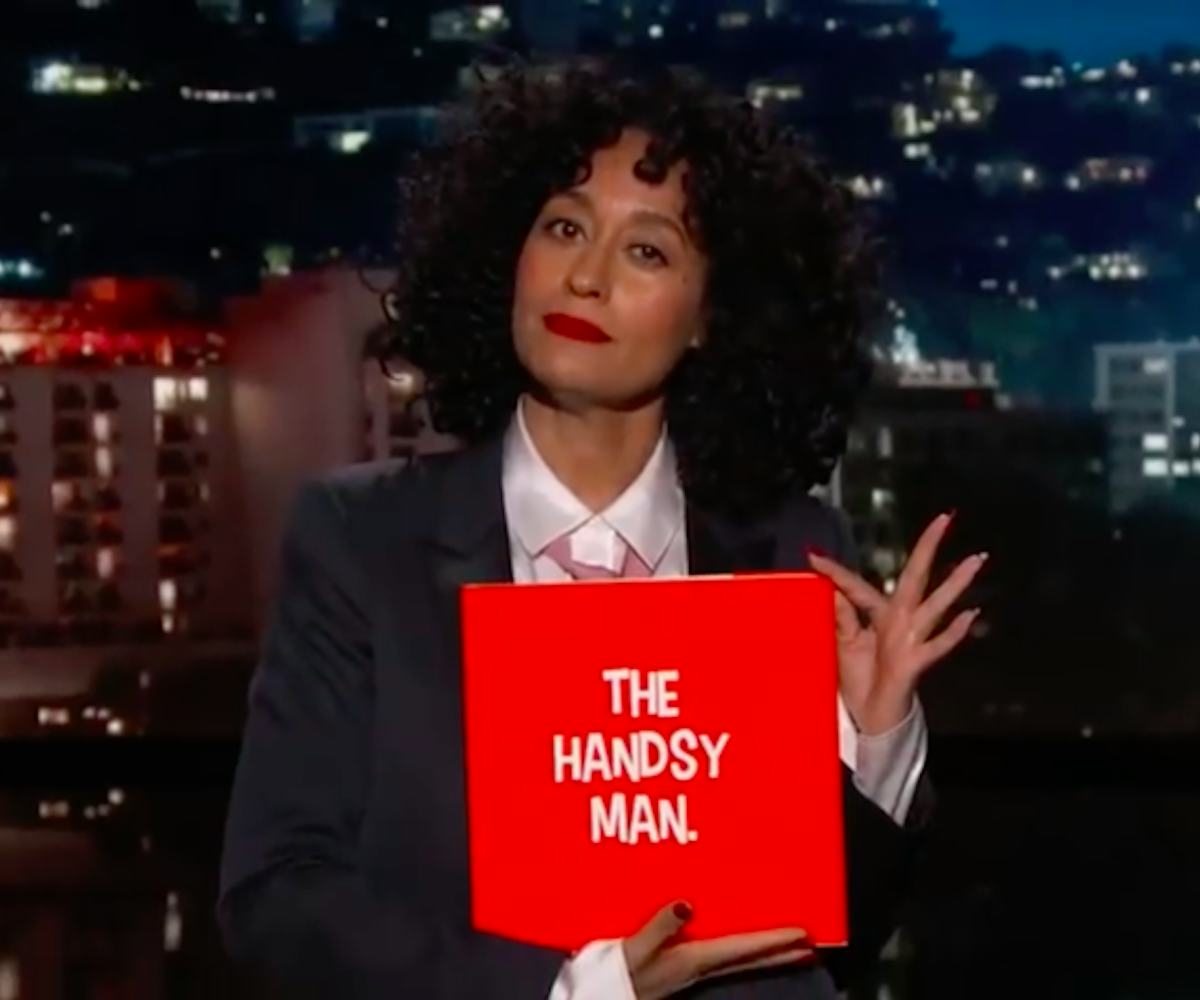 screenshot via youtube
Tracee Ellis Ross Wrote A Book To Explain Consent To Men
Because some grown men still don't understand
Just a few weeks after taking us all to church with her empowering speech at the Glamour Women of the Year Summit, Tracee Ellis Ross is proving yet again that she's Hollywood's reigning champion of women's advocacy. Responding to the apparent confusion from way too many grown men on the subject of sexual harassment, the Black-ish star used her platform, as Jimmy Kimmel Live! guest host, to "make it really simple and bring it back to the basics," by reading from a children's book that explains the meaning of consent.
She starts by making it clear that these incidents aren't "a sex scandal. It isn't a Hollywood scandal. It isn't even a scandal. It's a systemic problem about the abuse of power that takes place across all industries." Addressing the countless women who have recently opened up about their experiences with sexual assault and harassment, Ross says, "While I'm not totally surprised by these stories, it seems like quite a few men are… so I wrote a book."
The Handsy Man is a rhyming book à la Dr. Seuss that proves just how simple the concepts of respect and consent really are. "You may not compliment my butt. You may not call me 'ho' or 'slut,'" reads Ross. "And even if you're stoned or drunk, do not expose me to your junk." 
As Ross herself says, she "shouldn't have to say this crap," but we're hoping it'll clear up any confusion for the delusional men out there who still seem to think unwanted sexual advances are welcome. 
"So, Handsy Man, if you're still confused whether your behavior will be excused," she reads, "I'll say it clearly, nice, and slow. If she doesn't consent, the answer is no." Hear Ross' full reading, below: