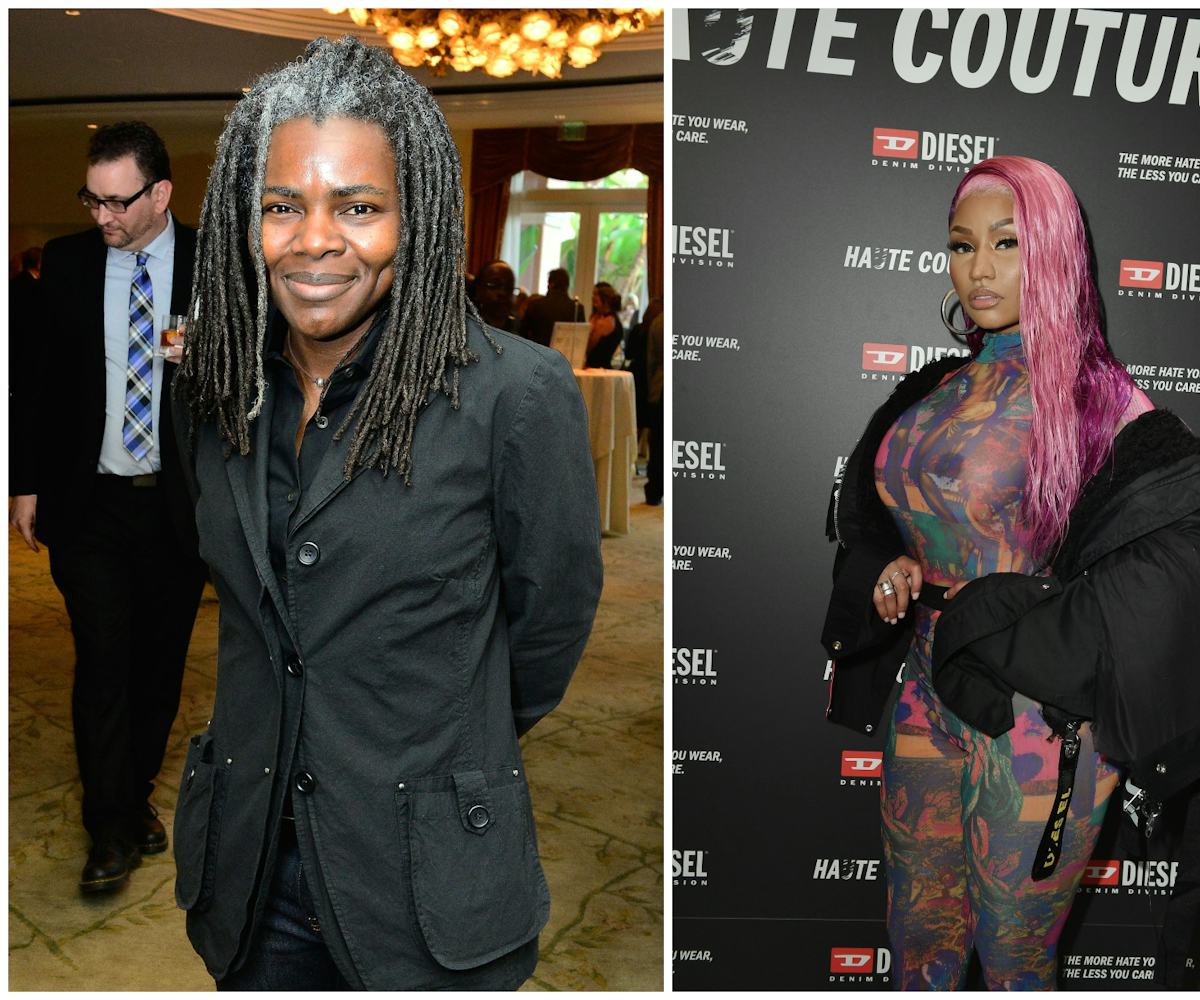 Photos by Jerod Harris/Getty Images and Jacopo Raule/Getty Images
Tracy Chapman Is Suing Nicki Minaj
For sampling her song without permission
Singer Tracy Chapman is suing rapper Nicki Minaj for "stealing" her song, "Baby Can I Hold You," which she sampled on her single "Sorry."
According to TMZ, Chapman says that Nicki and her team reached out multiple times in June 2018 with requests to license "Baby Can I Hold You," but that she denied each one. Nicki didn't take those rejections as the final answer and continued to tweet her to ask for approval into August. Eventually, she released "Sorry," with a sample of Chapman's song, even though she had not been given any approval.
The Muse notes that Nicki sent a since-deleted tweet the day that the track was played, which read, "Sis said no." The lawsuit alleges that this is an allusion to Chapman's repeated denials. She says that her song "comprises half of the lyrics and vocal melody" of Nicki's "Sorry."
Although "Sorry" didn't end up on Nicki's album Queen, it was played on Hot 97 and the Breakfast Club, according to the suit. Chapman's suit requests damages be paid and that Nicki and her team be prohibited from re-releasing the song.