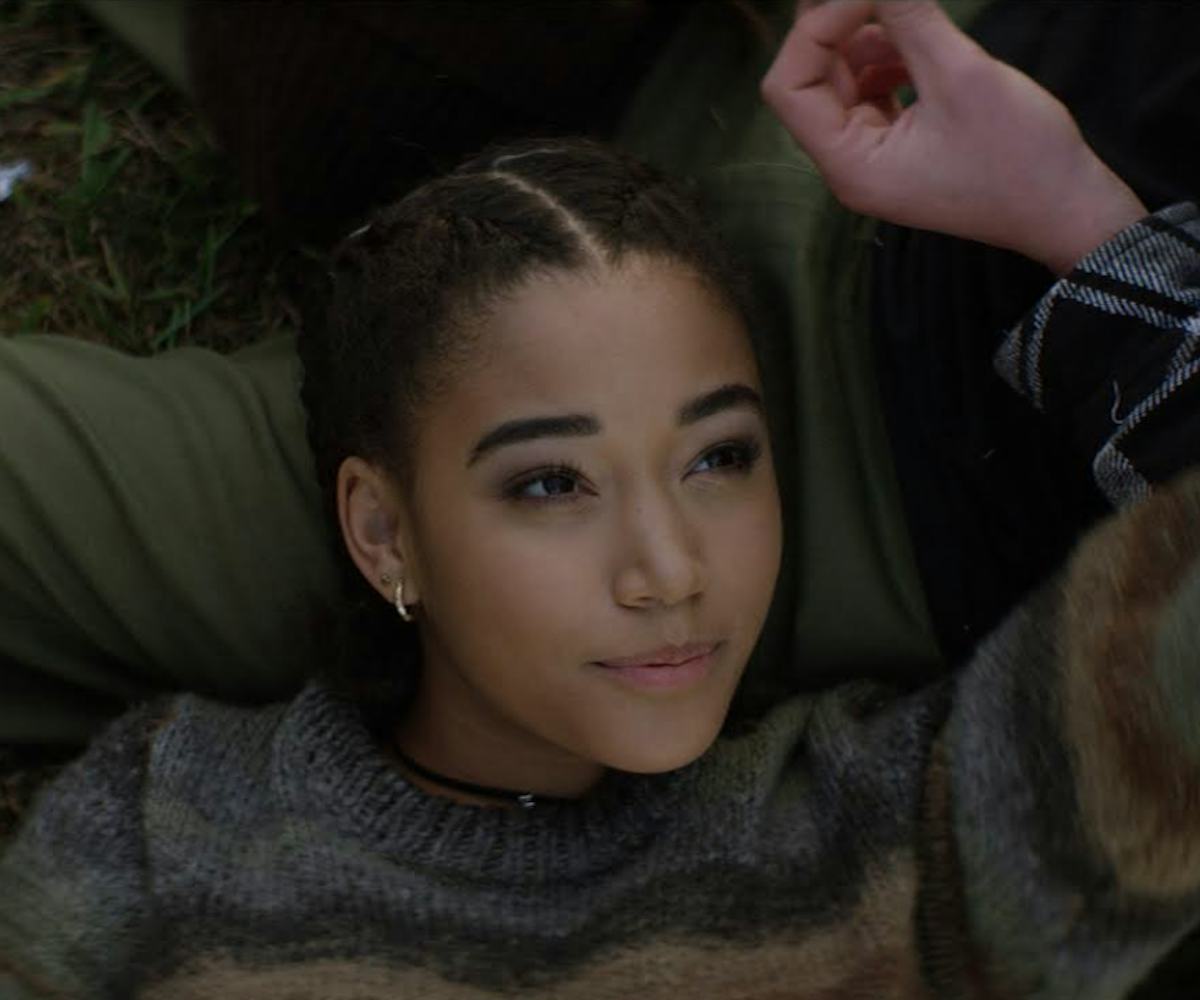 Here's More Amandla Stenberg In The 'As You Are' Trailer
What a day! First Kellyanne Conway implodes on live television. Then the internet understandably freaks out at Karlie Kloss for an insensitive outfit. And now we've been gifted with not just one trailer for a new Amandla Stenberg movie, but two. The first clip was for Everything, Everything, a big-budget YA adaptation that is being positioned as Stenberg's grand introduction as a movie star. The second trailer is for a considerably smaller film called As You Are, which stars Stenberg as part of a trio of teens who find each other and bond. The trailer doesn't reveal much when it comes to the plot, and it shifts between moments of euphoria and intensity, like cliff diving and gun shooting, to darker moments of drama and violence. 
The movie, which also stars Owen Campbell and Stranger Things breakout Charlie Heaton as the other two central teenagers, had its premiere at last year's Sundance Film Festival. Amazingly, it was made by 23-year-old first-timer Miles Joris-Peyrafitte, and it is set in the early '90s. Which means that yes, its title is a nod to Nirvana's "Come As You Are." The movie hits theaters and VOD on February 24, and you can watch the trailer below.