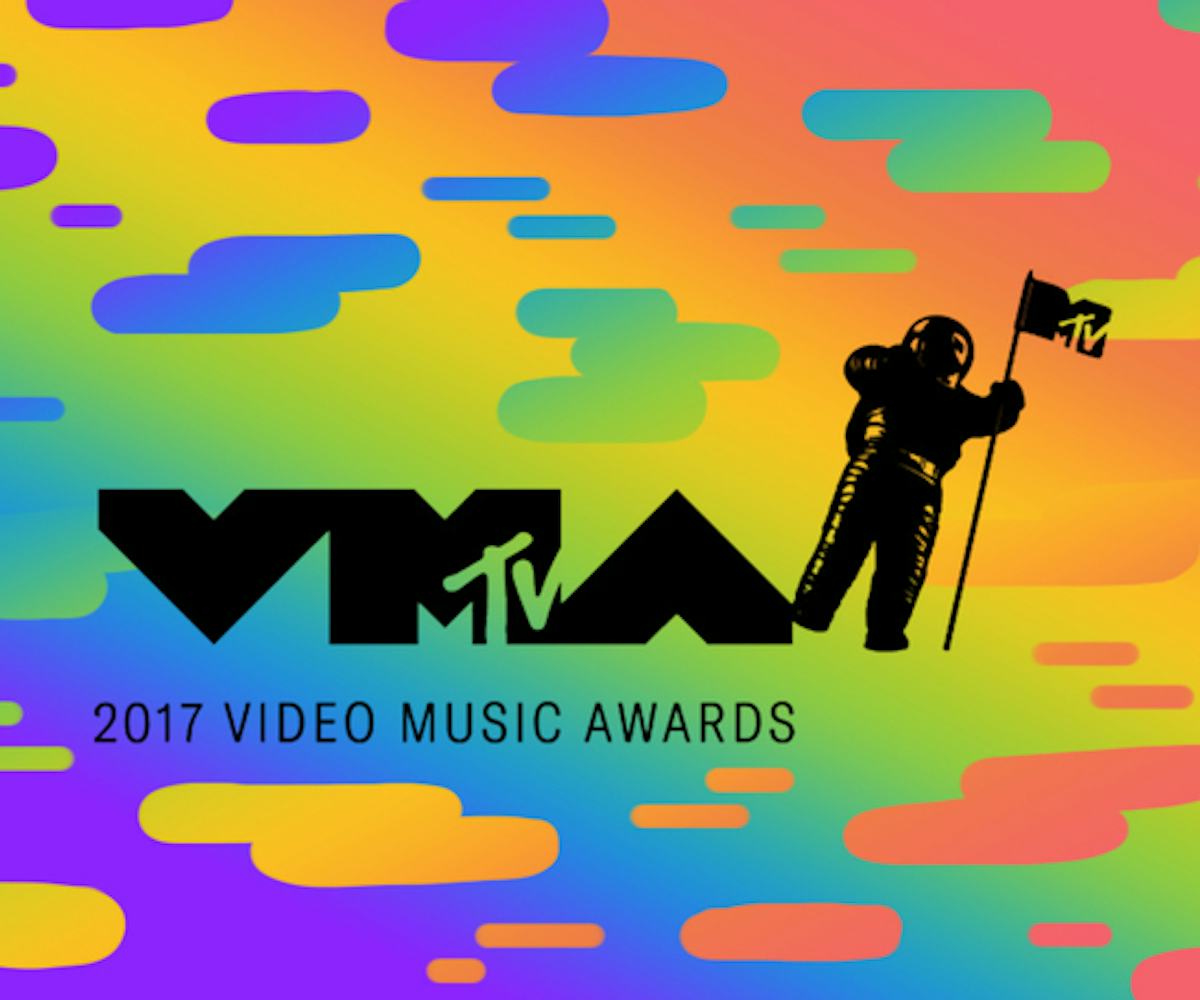 Trans Military Members Attend The 2017 MTV VMAs
As Trump goes ahead with the military ban
Yesterday, President Donald Trump officially went ahead and ordered the ban of transgender individuals from enrolling in the U.S. military. Today, a handful of transgender American military members, along with GLAAD president Sarah Kate Ellis, walked the red carpet at the 2017 MTV Video Music Awards, putting the issue smack-dab in the middle of living rooms across America.
MTV's LGBTQ network tweeted out their arrival, saying they're proud to have these soldiers. Pentagon Spokesman Lt. Col. Paul Haverstick confirmed to Variety that MTV did, indeed, reach out to invite the transgender soldiers to the ceremony.
This isn't the first time the VMAs have spoken out and given a platform for the LGBTQIA community. In 2010, Lady Gaga brought four American soldiers that were either discharged or asked to leave the military based upon their sexual identity due to Don't Ask, Don't Tell.
"It doesn't matter who you are, our nation is only safe if we have the best and brightest in our country serving in the military," Army Captain Jennifer Peace said on the carpet. "There was a time when blacks couldn't serve, women couldn't serve, where gays and lesbians couldn't serve, and there was a time when trans people couldn't serve." She added, "If you're willing to serve our country and you're among the most qualified in the nation, you should be welcome in the United States armed forces just like everyone else."