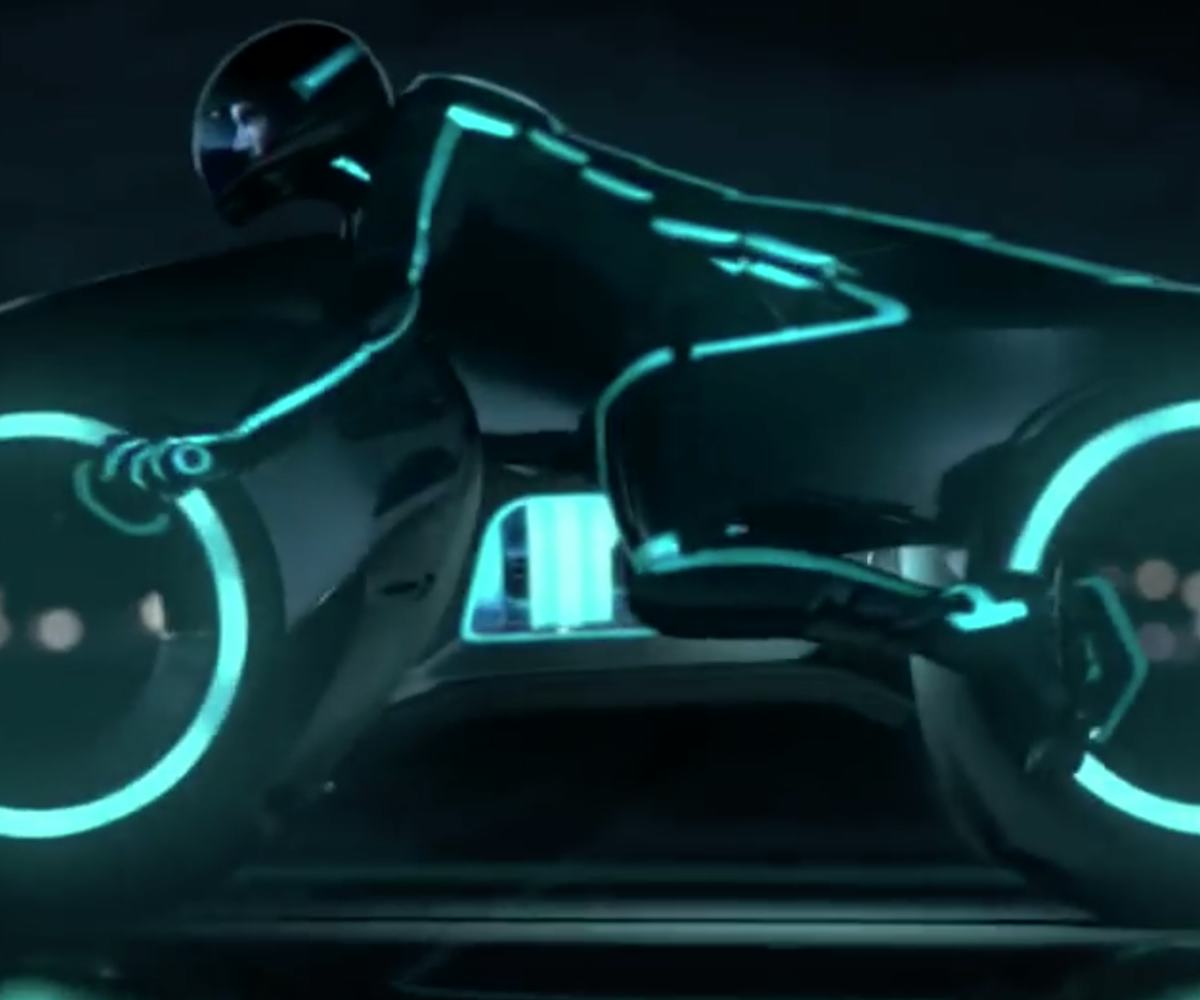 Photo via YouTube
A 'Tron' Reboot Starring Jared Leto Might Be In The Works
Could we be going back to the Grid sooner rather than later?
Disney's visionary and futuristic thriller Tron must have seemed like a complete fantasy back in 1982 when the original debuted, but now that the internet and virtual reality have become nothing more than daily banalities it's hard to imagine the same enthusiasm for the concept. Following a tepid 2010 reboot and the failure of similar sci-fi movies like Tomorrowland, further iterations of the franchise were cancelled in 2015. Now, it looks like the folks over at Disney are reconsidering their decision: Could a third Tron movie be in the works after all?
If The Hollywood Reporter is to be believed, it seems like a future trip back to the Grid could be coming sooner rather than later. Even more exciting: Jared Leto is being considered as the lead.
No writer or director is attached to the project just yet, so it's hard to imagine in what way the story will be continued. Nonetheless, reports indicate that the third movie is "being built out of the source code of the deleted Tron 3 script." That is to say, it won't exactly be a traditional reboot of the franchise, but also not quite another entry into the same cyberpunk mythos. Even more mysterious: Leto is set to play a character named Ares who had never appeared on screen in the earlier films but was mentioned several times. This makes a certain amount of sense—after his role in Suicide Squad and being cast for the upcoming Blade Runner sequel, Leto seems to be rebranding himself as a bit of a sci-fi icon.
Tron: Legacy was largely hailed as an all-style-no-substance successor to the original classic and without any more details about the project it's impossible to figure out what direction the new Tron 3 will be taken in. According to The Verge, before the initial cancellation Tron 3 was going to be an invasion movie that told the story of Quorra and Sam Flynn's return to reality from the digital world—but who knows if that's what's happening anymore. Either way, we're here for Leto, and hopefully Daft Punk is brought back for the soundtrack.