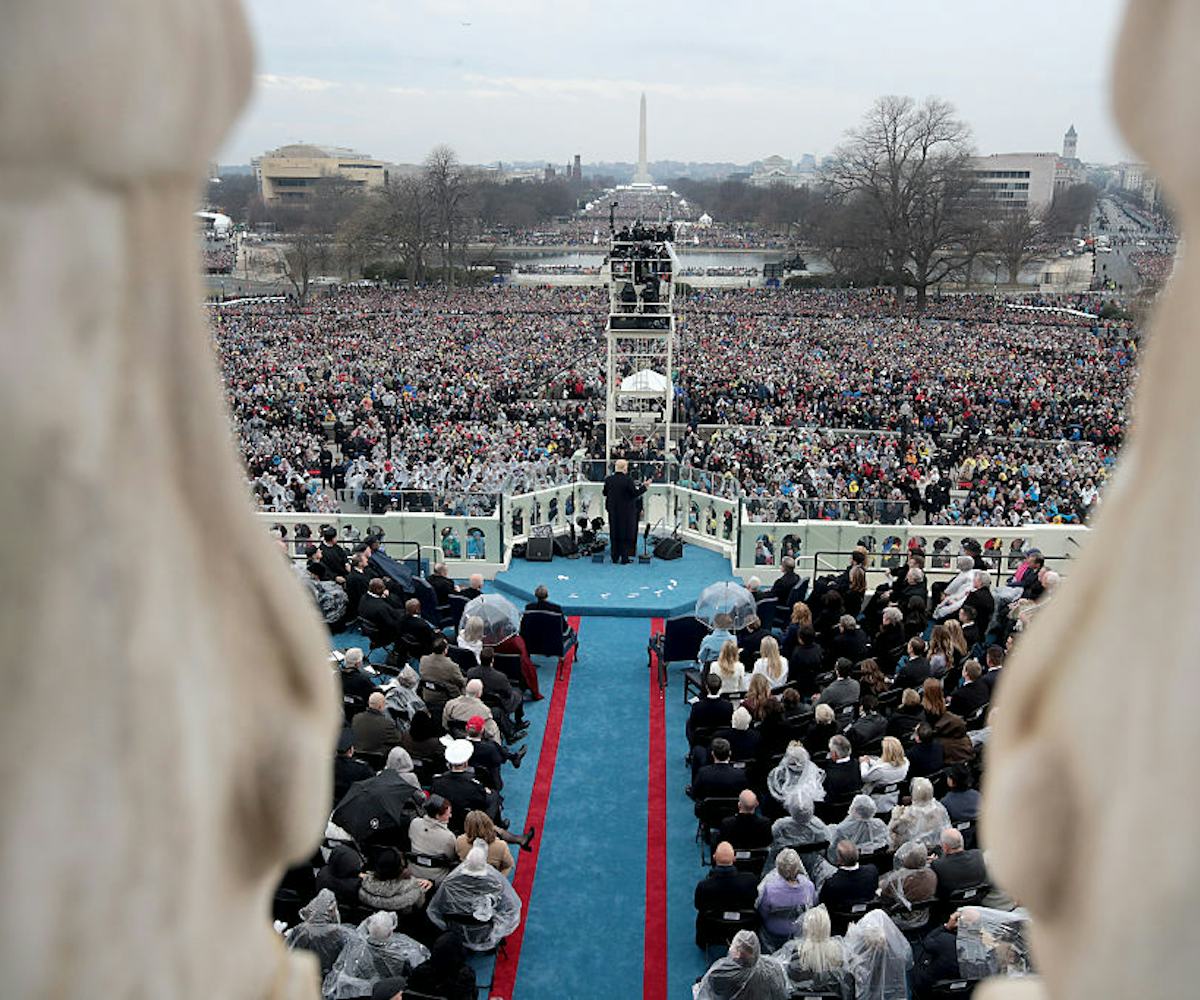 Photo by Scott Olson/Getty Images
8 Events That Have Had Bigger Crowds Than Trump's Inauguration
Well, it happened. Donald John Trump has taken the oath of office and is now the 45th President of the United States. And while, in the days leading up to inauguration weekend, Trump was boasting of record turnouts for everything from his inaugural eve concerts to the inauguration itself, it quickly became apparent that this promise was as empty as nominee for Secretary of the Department of Education Betsy DeVos' rhetoric was when she talked about grizzly bears attacking our public schools. 
First came evidence that Trump's inaugural concerts couldn't measure up any better than Trump's hands could to President Obama's.
But then came evidence today that, despite unseasonably warm temperatures in Washington (climate change, what?), Trump's actual inauguration would be incredibly sparsely attended. Photos comparing the crowds at today's inauguration to President Obama's demonstrated a stark contrast in attendees.
And so it got us thinking: What events have had bigger crowds than Trump's inauguration? As shown by the list below, the answer is many.
1) Obama's Inauguration in 2009
2) Obama's Inauguration in 2013
3) The protest march against Trump last night in NYC
4) The bar mitzvah party for the most popular boy in my 7th-grade class
5) The bat mitzvah party for the 3rd most popular girl in my 7th-grade class
6) An MTV VMA after-party I went to last August
7) The Brooklyn Half-Marathon last May, upon the route of which there were many anti-Trump signs (good times)
8) Literally, any concert that does not feature Three Doors Down 
And guess what? All of those were not only better attended, but a hell of a lot more fun.