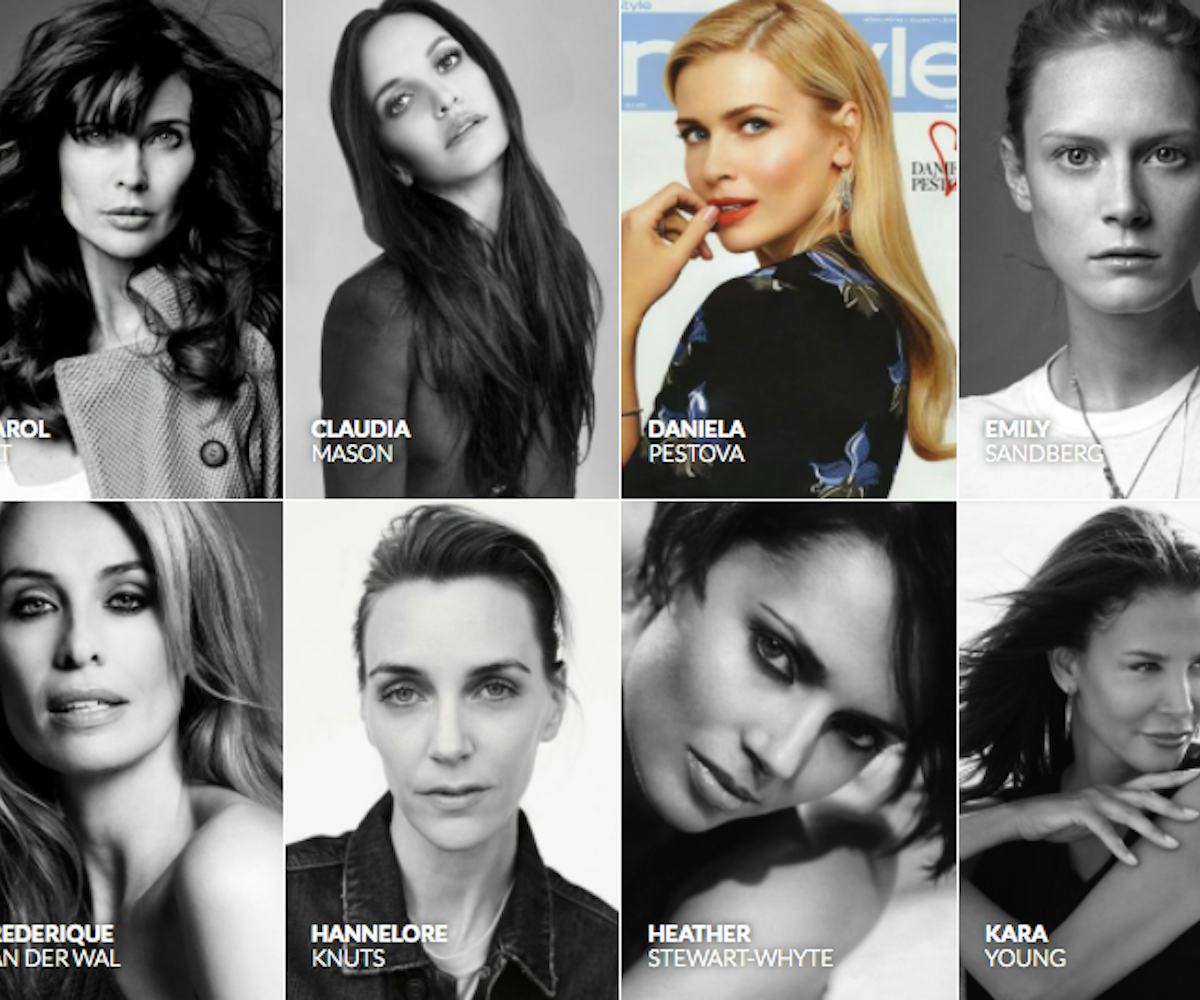 Photo via Trump Models.
Trump's Model Agency Appears To Be Shutting Down
Donald Trump may have sold himself to America as a preeminent businessman, but plenty of his ventures have failed. Now, we can add Trump Models to the list, which already includes Trump Vodka, Trump Steaks, Trump Magazine, GoTrump.com, Trump Mortgage, Trump Airlines, and Trump University. Leaked emails from the agency's president, Corinne Nicolas, reveal plans to close down the embattled and controversial modeling company.
Mother Jones has obtained communications sent to Nicolas' colleagues that indicate that the venture, which the president has an 85 percent stake in (according to recent financial disclosures), will be folding: "The Trump Organization is choosing to exit the modeling industry," Nicolas wrote. "On the heels of the recent sale of the Miss Universe Organization, the company is choosing to focus on their core businesses in the real estate, golf and hospitality space." Mother Jones also notes that Trump sold the related Miss Universe Organization to WME-IMG following controversy caused by Trump's statements about Mexican immigrants during the election.
"Trump Models, during its 18-year run, was an amazing success and we are immensely proud of the opportunities that we have provided to so many talented individuals," Nicolas wrote.
Trump Models was not without its own set of controversies. Reports indicated that agency had a history of hiring immigrants without proper work visas and charged their employees huge costs to live in cramped living spaces. Many of the models went into debt to pay their dues to the company. The Washington Post has also reported that, leading up to this announcement, several agents have defected and created their own agencies. Since the election, many have been reluctant to engage with Trump Models due to the president's political policies and positions.
"I feel really sad and hurt that it had to end this way, we were a very tight group and worked very well together," an unnamed former Trump Models agent told The Hollywood Reporter. "We did a great job and our models clearly loved us, they stayed until the end. But to see people terrified for their job security and their future? That wasn't nice, especially when it was not our fault that the name of the agency was what it was."
Representatives of Trump Models did not answer questions pertaining to the shutdown, nor was any date given for the closing in the communications.