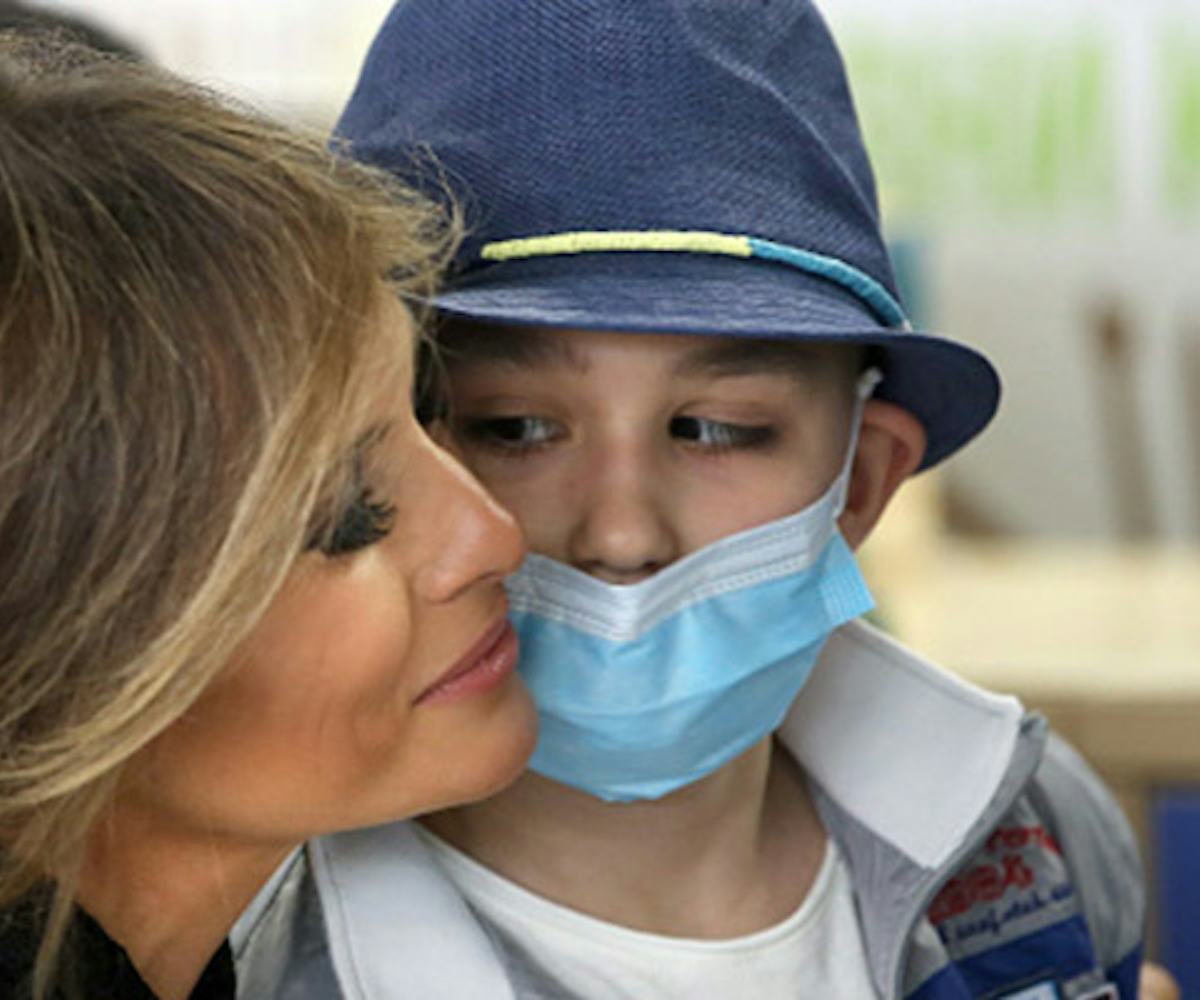 Photo by Franco Origlia/Getty Images
Trump Can't Get Congress To Repeal Obamacare, So He's Making Changes That Will Penalize Low-Income Americans Instead
Making it harder for millions to access health care
On Thursday, President Trump signed an executive order that will begin to deplete the Affordable Care Act, and allow companies to offer cheaper healthcare plans with fewer benefits. Or, as he put it, he is "saving the American people from the nightmare of Obamacare." Just a few hours later, the Trump administration announced it's ending federal subsidies for health insurance companies that help millions of low-income people pay deductibles and out-of-pocket costs. 
These subsidies were projected to cost about $9 billion this year, according to the New York Times, and nearly $100 billion in the coming decade. The new decision will go into effect immediately, the Health and Human Services Department announced on Thursday. 
According to the Times, without the subsidies, "insurance markets could quickly unravel." Insurers have already threatened to pull out of the insurance exchanges created under Obamacare if subsidies are cut off, because they said they will need much higher premiums. 
"The government cannot lawfully make the cost-sharing reduction payments," the White House said in a statement. "Congress needs to repeal and replace the disastrous Obamacare law and provide real relief to the American people."
In a joint statement, Senate and House Minority Leaders Chuck Schumer and Nancy Pelosi said Trump has "apparently decided to punish the American people for his inability to improve our health care system." They consider Trump's decision "a spiteful act of vast, pointless sabotage leveled at working families and the middle class in every corner of America."