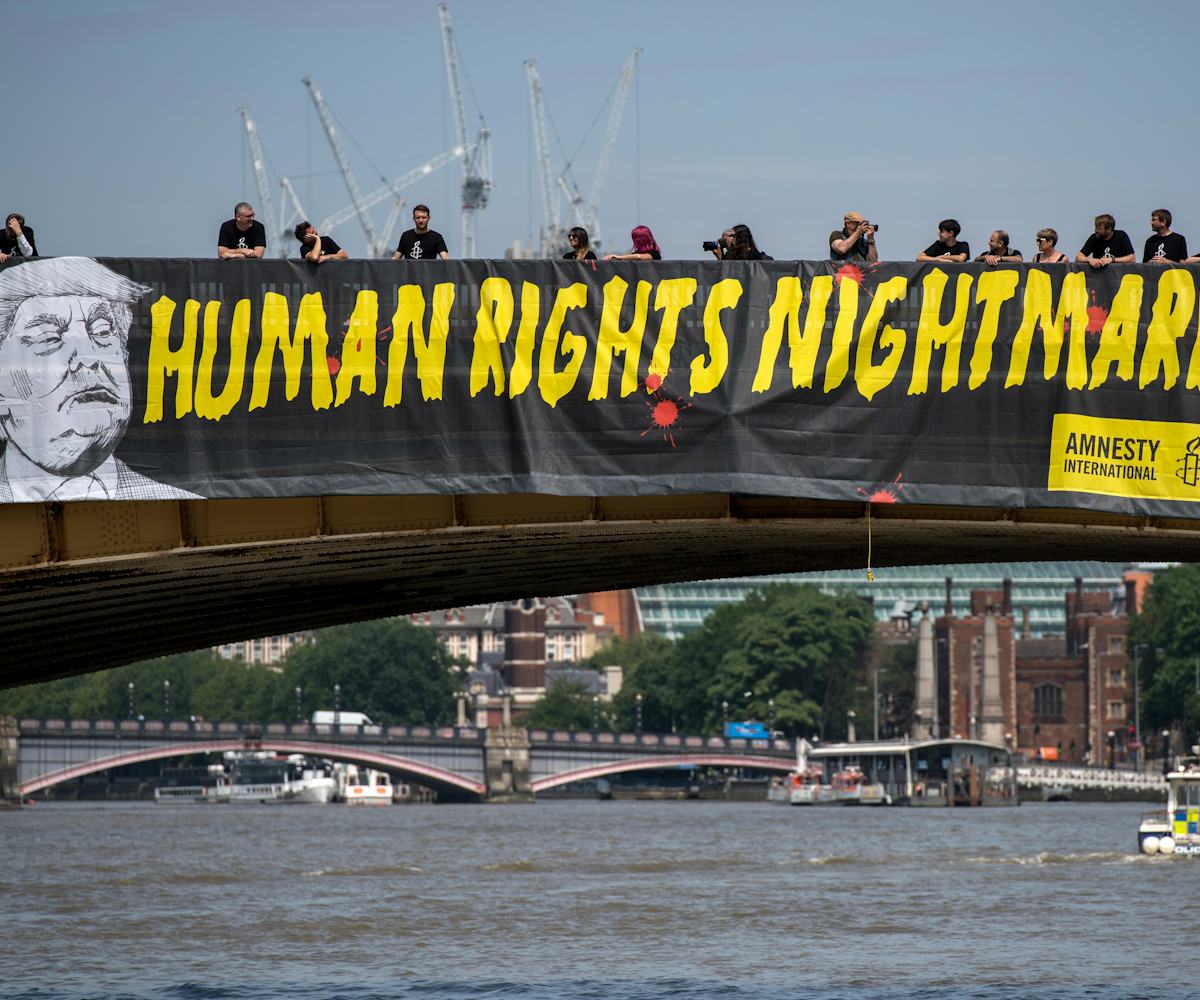 Photo by Chris J Ratcliffe/Getty Images
Of Course Trump Supports The Congressman Who Body-Slammed A Reporter
In yet another show of Trump's overt hatred for the press, during a Montana rally on Thursday, the president praised congressman Greg Gianforte, who choked and body-slammed a reporter last year. And, unsurprisingly, the attendees at the rally cheered and clapped for Trump, openly laughing at his comments.
"Greg is smart, and by the way, never wrestle him," Trump joked, continuing, "Any guy who can do a body slam, that's my kind of guy."
As many were quick to point out, Gianforte's action was a crime. He was charged with a misdemeanor assault, pled guilty, and was sentenced to community service and treatment for anger management.
But, Trump's remarks are consistent with his endless attacks on the media. And yet this latest instance of Trump's support of violence against the media is of particular note, following the news of journalist Jamal Khashoggi's murder. Khashoggi, a critic of Saudi Crown Prince Mohammed bin Salman, disappeared after going to the Saudi Arabian embassy in Istanbul. There is overwhelming evidence that the murder was orchestrated by the Saudis, but Trump initially dismissed this, saying that Khashoggi was not a U.S. citizen (he was an official resident), and, besides, the Saudis give us a lot of money. Today, Trump acknowledged the seriousness of what is alleged to have happened to Khashoggi, but it's clear what he prioritizes—and that isn't the safety of the press.
In other news, you can register to vote, here.