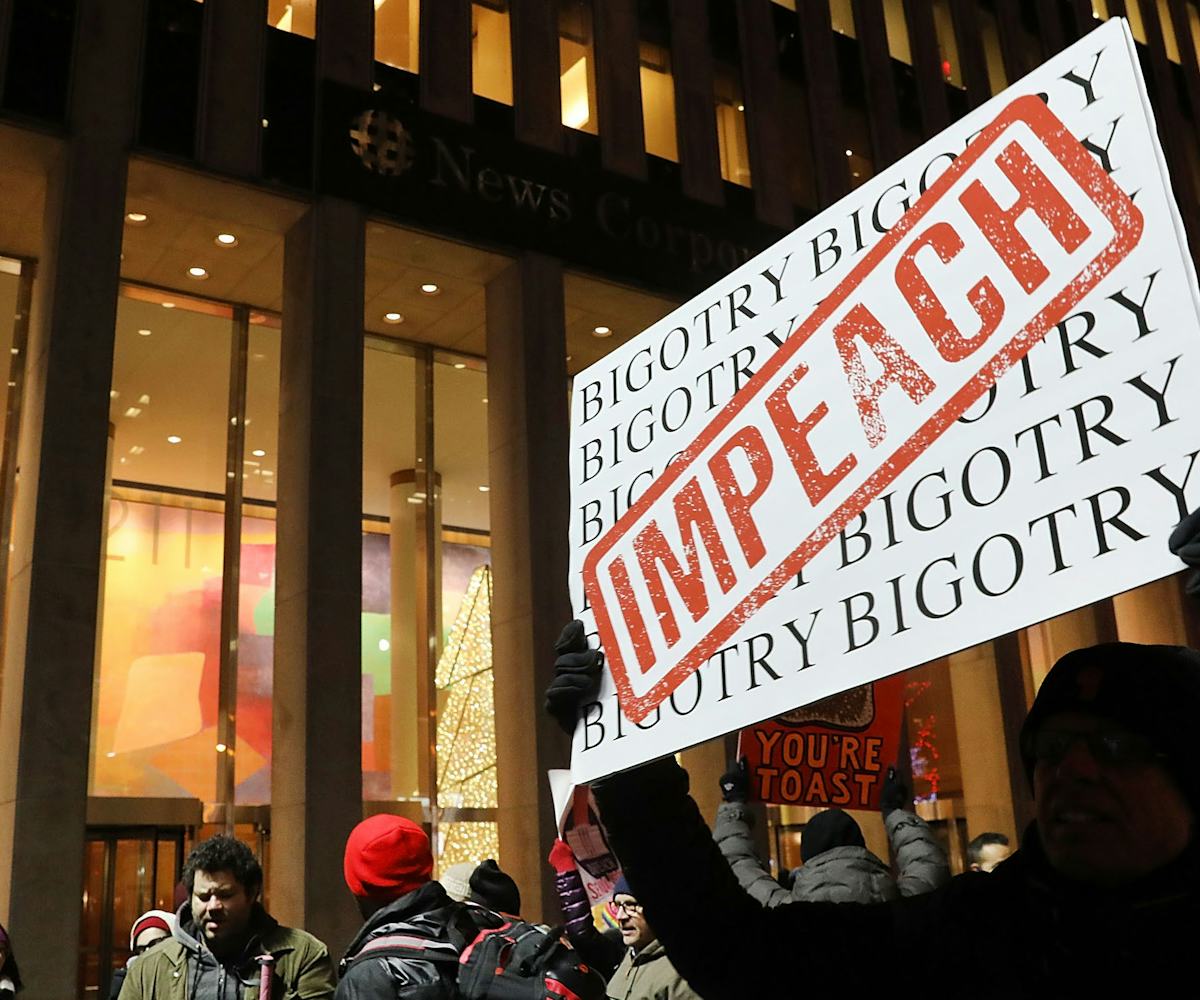 Photo by Spencer Platt/Getty Images
Looks Like Trump Is Scared House Democrats Will Hold Him Responsible For His Crimes
He did the big boy thing and threatened them
Although Republicans kept control of the Senate after yesterday's midterm elections, Democrats gained control of the House of Representatives—which has obviously made Trump scared that he might actually be held accountable for his actions now. To try to stave off any impending investigations, the president made a baseless threat on Twitter addressed at all House Democrats this morning.
"If the Democrats think they are going to waste Taxpayer Money investigating us at the House level, then we will likewise be forced to consider investigating them for all of the leaks of Classified Information, and much else, at the Senate level," he wrote, with his signature misuse of capitalization. "Two can play that game!" If there were anything to investigate Democrats for, it seems ludicrous that Republicans would wait until after the midterms to do it, when they had control of all branches of government before yesterday's election.
Trump's concern is not baseless: Now that Democrats have the power of the House, they do plan on opening up multiple investigations into his "personal finances and potential connections to Russia," according to the Washington Post. They also plan to stand in the way of his administration's immigration, health care, and education policies come January. But he is very obviously scared that one of these investigations will uncover any number of illegal activities, which is why he is taking measures to stop them before they begin.
It's very unclear, though, for what precisely he wants to investigate Democrats—if he even knows. Considering it's Trump we're talking about, he probably doesn't even have an idea of what "much else" he wants to investigate. His threat is likely baseless, as is the case with, oh, most of what he says.