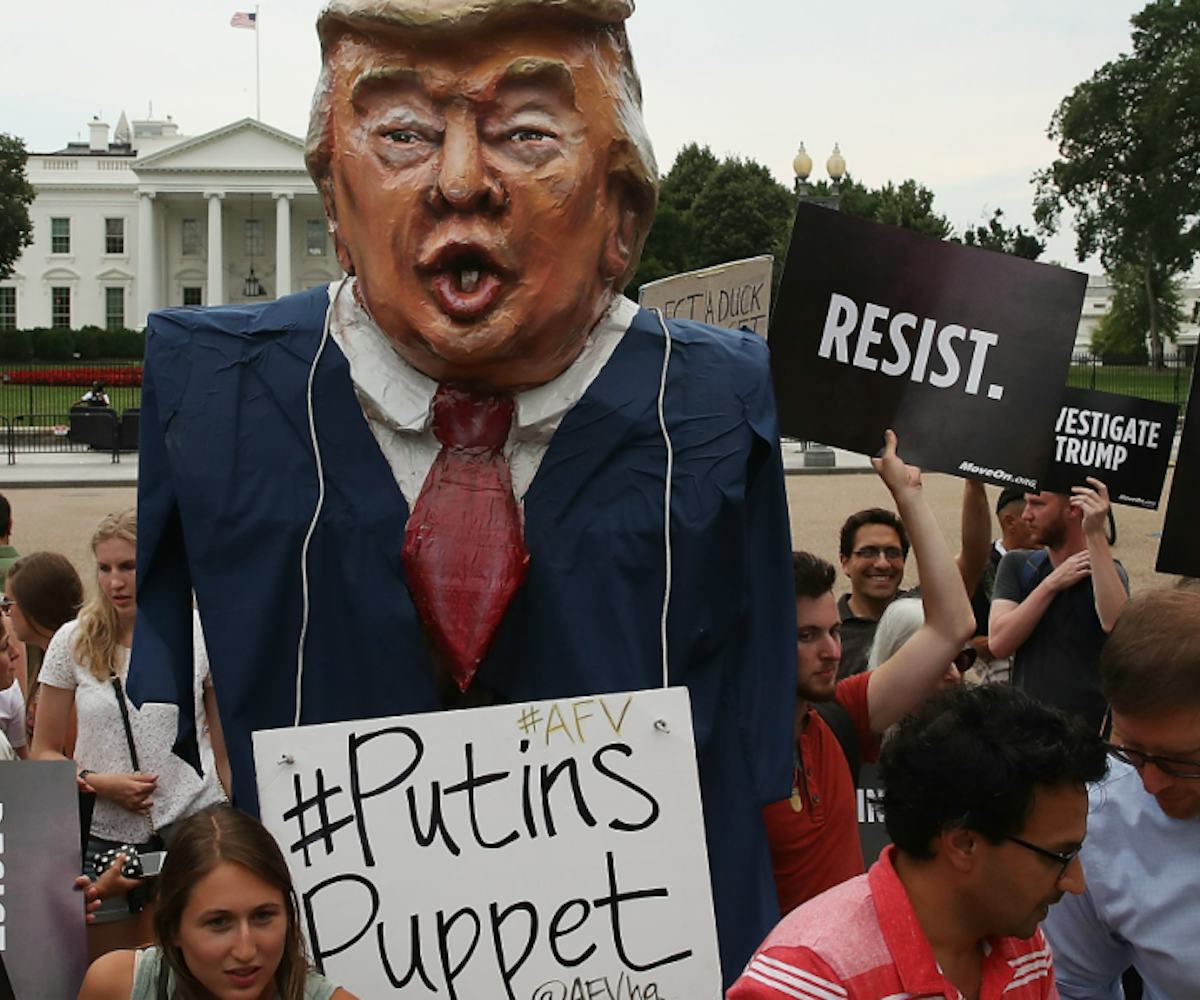 Photo by Mark Wilson/Getty Images
Trump Goes On Another Twitter Rant, This Time About The Russia Investigation
And he's blaming everyone BUT Russia
You would think someone would have removed President Trump's access to Twitter by now, but the commander-in-chief is still tweeting up a storm—this time about his involvement (or lack thereof, according to him) in Russia's interference in the 2016 elections.
Last week, the Department of Justice charged Russian nationals for allegedly meddling with the elections, and yesterday, National Security Advisor H.R. McMaster said the evidence is "incontrovertible." Trump has since tried to distance himself from the whole thing (despite saying that he believed Putin when he denied Russia's involvement last fall) in a series of tweets where he seemingly attacked everyone but Russia.
Previously, POTUS referred to allegations that Russia tampered with the 2016 elections as a "hoax," but since last week's developments, he has tried to clarify what he meant, claiming that "the Russian "hoax" was that the Trump campaign colluded with Russia."
Trump's tweets are unsettling and erratic, and in an attempt to remove his name from the conversation, he seemingly has dug himself deeper into the controversy. It's also telling that the only entity that doesn't receive his fury is Russia—he places blame on Obama, his critics, and even his supporters instead.
It's also worth noting that in his tweets, Trump claims that California Representative Adam Schiff (who is also on the House Intelligence Committee) is now blaming the Obama administration for Russia's meddling, but that's not the whole story. Schiff addressed the tweets on CNN's State of the Union, explaining, "I've said all along that I thought the Obama administration should have done more ... They were very wary of appearing to be putting their hand on the scale of the election." He also added that, "none of that is an excuse for this president to sit on his hands."