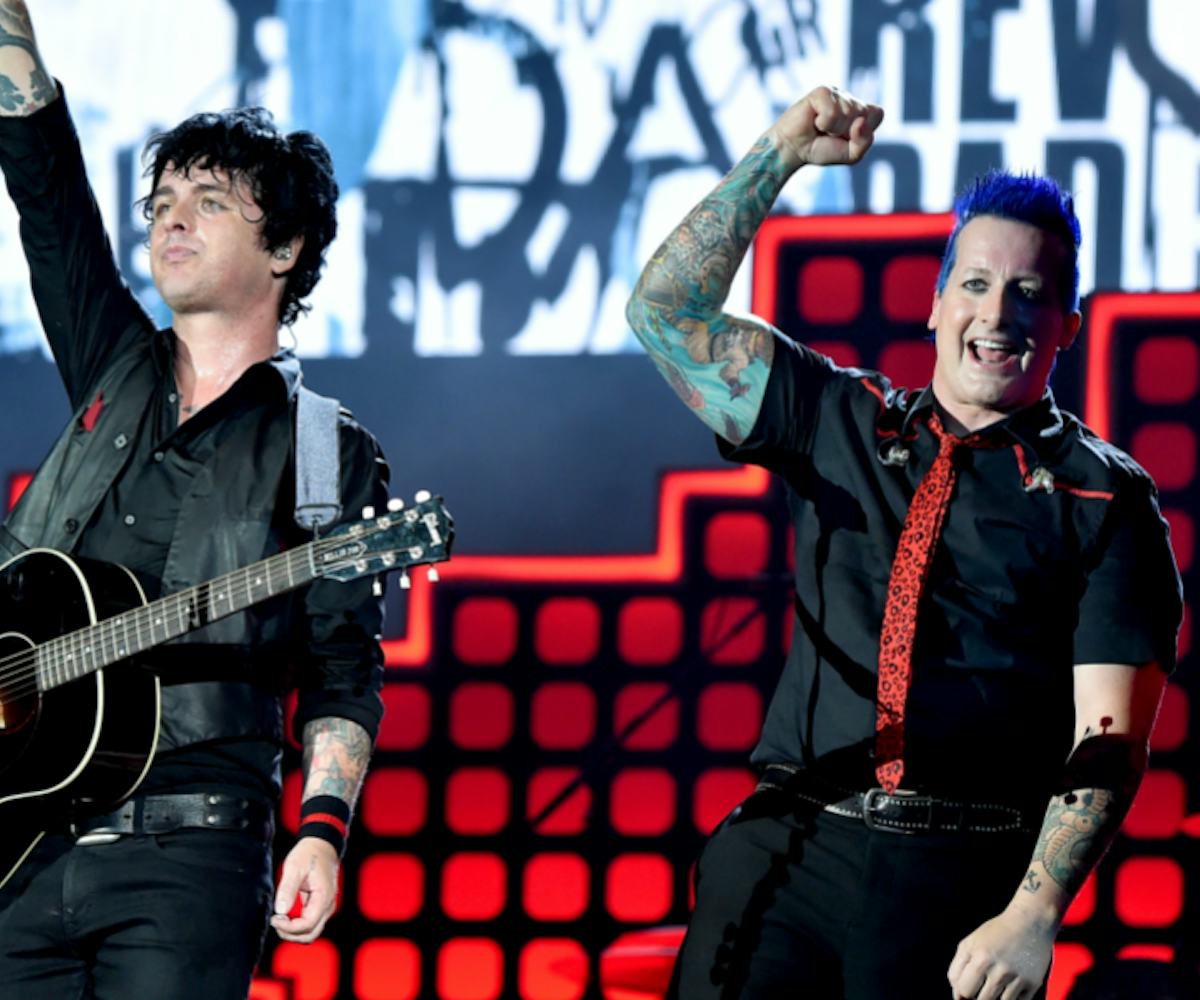 Photo by Theo Wargo/Getty Images for Global Citizen
U.K. Protesters Are Trying To Make "American Idiot" Top The Charts For Trump's Visit
How long before Trump starts tweeting about Green Day now?
Green Day's 2004 hit song "American Idiot" may be 14 years old at this point, but that's not stopping folks in the U.K. from trying to get it to top the charts now—just ahead of a visit from the POTUS.
President Trump is scheduled to visit the U.K. on July 13 for a one-day "working visit" during which he's scheduled to meet with the Queen, though it's not an official state visit, according to NME. In the meantime, a campaign has been launched by protestors to make "American Idiot" reach the No. 1 spot on the U.K. chart the day Trump arrives.
A post—which has more than 19,000 shares—on the campaign's Facebook page explains:
If we ALL buy enough downloads of Green Day's 'American Idiot' between Friday 6th-Thursday 12th, it will time PERFECTLY to hit No.1 the very day he arrives on UK soil! Streaming counts too but less effective. Let's do this!
In an additional post, the campaign organizers clarified, "Yes, we know Green Day are already millionaires. No, you don't have to get involved. Yes, we're doing this regardless. No, we don't want to choose another song."
NME reported that Green Day's own Billie Joe Armstrong posted about the campaign on his Instagram earlier in the week with the caption ".. just going to leave this here," though the post has since been deleted (and it's still unclear why). 
In January, Trump made headlines (well, when doesn't he) for complaining about the way British press covers him, stating that he wouldn't visit the U.K. until Theresa May could "promise" him a "warm welcome," according to Newsweek. 
Seems like a safe bet that it's only a matter of time before Trump starts ranting about Green Day on Twitter, too.