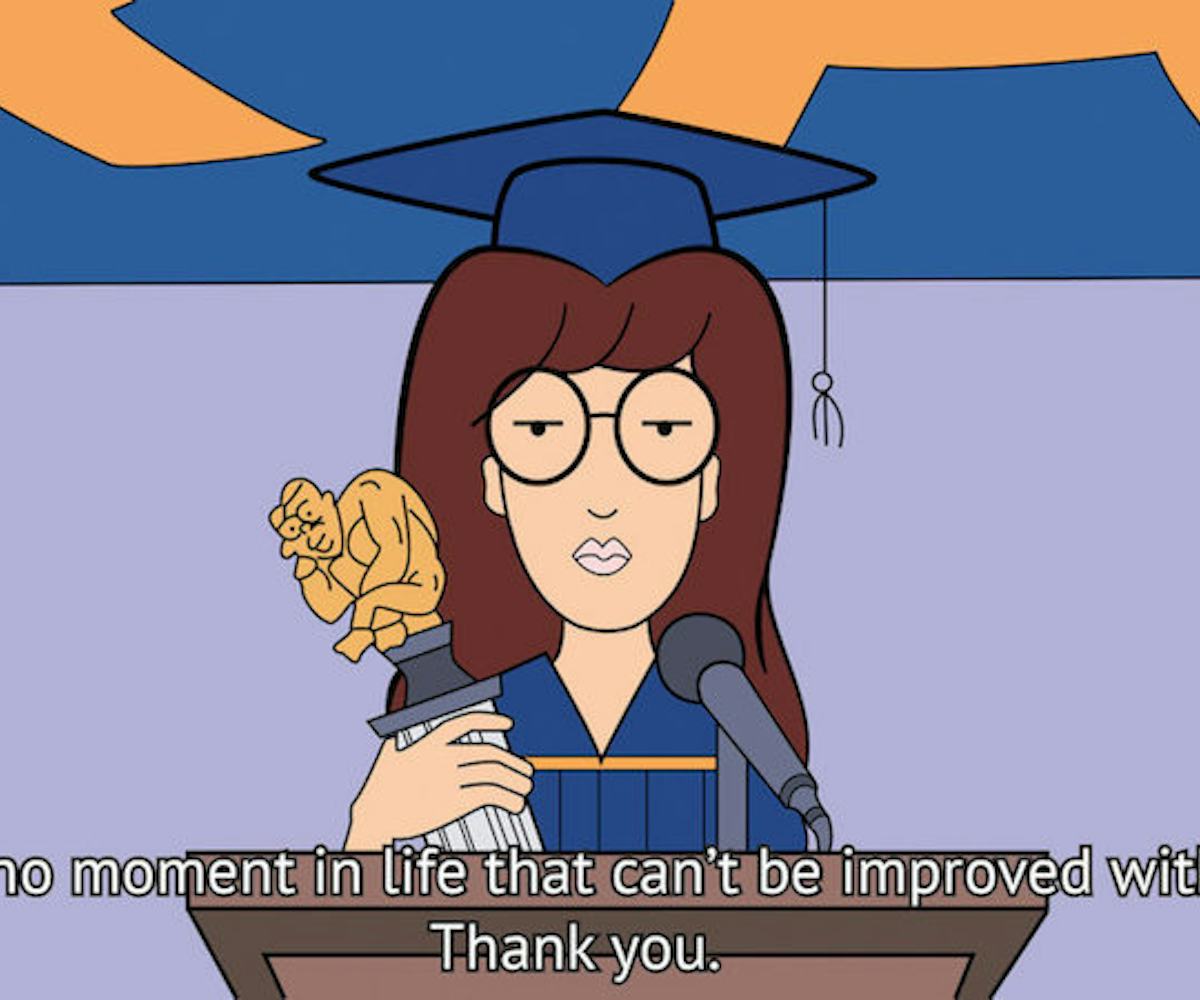 Cancel All Plans: 'Daria' Is Now Streaming On Hulu
So we can be ready for when the reboot airs
The iconic Daria Morgendorffer will now grace more than the television screens of the rare bunch who still have cable. According to Vulture, a new deal with Viacom (parent company of MTV) will bring reruns of the 1997 hit show to Hulu.
This news arrives at an interesting (and, erm, timely!) time. Last week we learned of the show's MTV reboot, Daria, and Jodie, that will focus on not only our favorite all-day procrastinator but her best friend Jodie Landon. 
Loyal viewers of Daria will probably remember our favorite animated lead for her monotone voice, as well as having some of the most memorable quotes ever to hit our ears. "Look, all that matters in a relationship is that you like the same pizza toppings" she once iconically said. Another line, "My goal is not to wake up at 40 with the bitter realization that I've wasted my life in a job I hate because I was forced to decide on a career in my teens," hits a little too close to home. And finally, "A truth and a lie are not sort of the same thing."
While dealing with the sick, sad world we're currently existing in, we could all use some Daria in our lives.