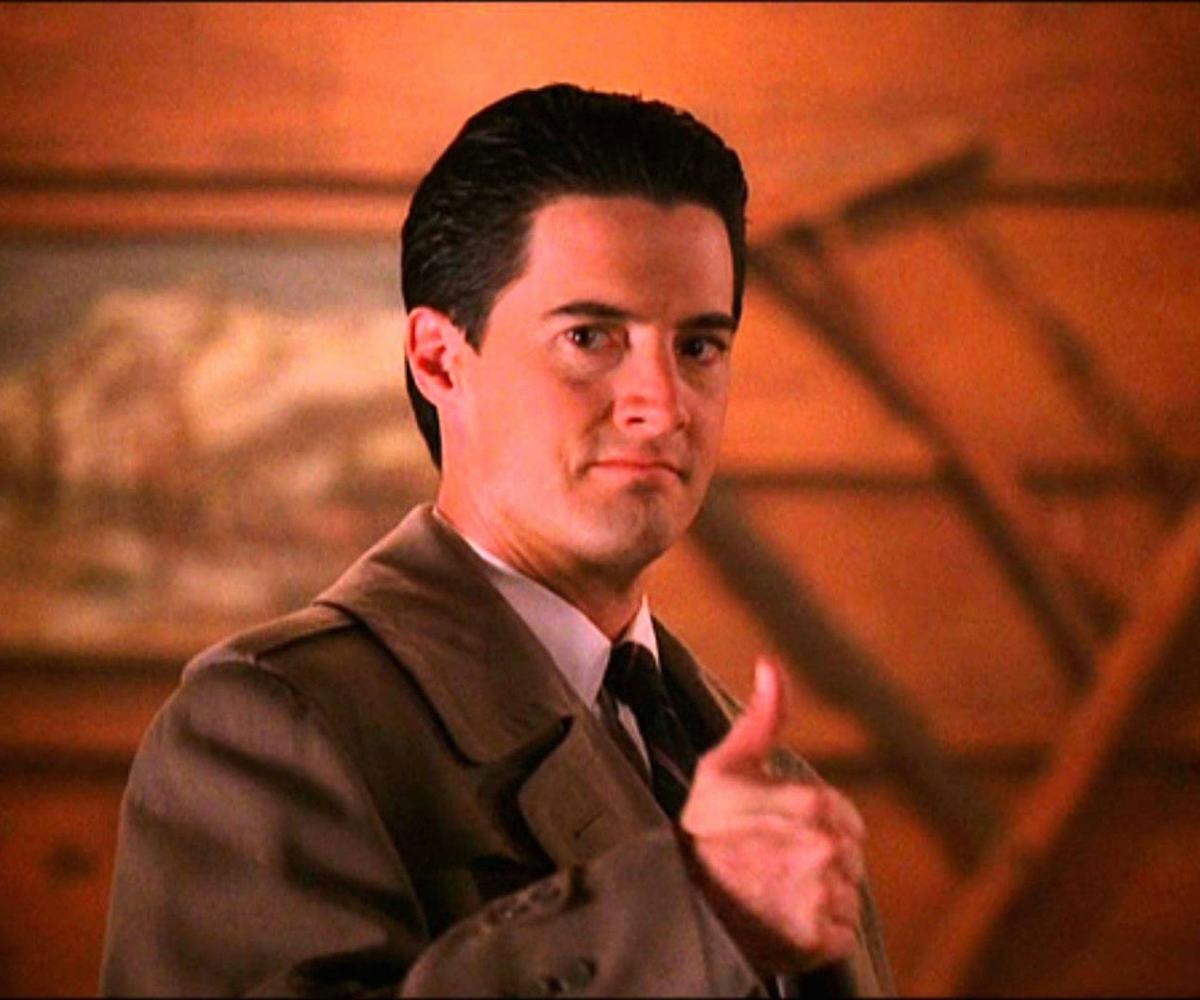 Photo via Lynch/Frost Productions
the 'twin peaks' sequel series just got supersized
Yep, that's double the Lynch, double the Cooper, double the pie.
According to a report published on the usually reliable Welcome to Twin Peaks blog, original series actors Sheryl "Laura Palmer" Lee and Sherilyn "Audrey Horne" Fenn told a panel audience at the Crypticon convention that, yes, Showtime's revival of the early '90s cult-classic series has been doubled in lenth from nine to 18 episodes. As well, the two—who seem on track to reprise their roles—said that original series composer Angelo Badalamenti will be creating new music to go along with his now legendary 1990 score. The blog's unnamed inside sources, which are usually correct, confirm the actors' claims. 
It's a HUGE turnaround from the rather dire situation we had in April. It was only a few days ago that series creator and director David Lynch confirmed that he would return to the project after leaving the month before over what he claimed were bugeting issues. In the face of a suddlenly doubled committment from Showtime, some are already speculating that Lynch's month-long holdout may have been less about how much money was pouring into each episode (and his paychecks) than the overall length of the series. Sounds legit.
Look, however it got done it got done and now we have a revival dropping in 2016 that's almost as long as any full network season. The possibilities are, almost literally, boggling. Oh, and if you're in the market, click on over Welcome to Twin Peaks for even more fan-pleasing revelations about the series' return.