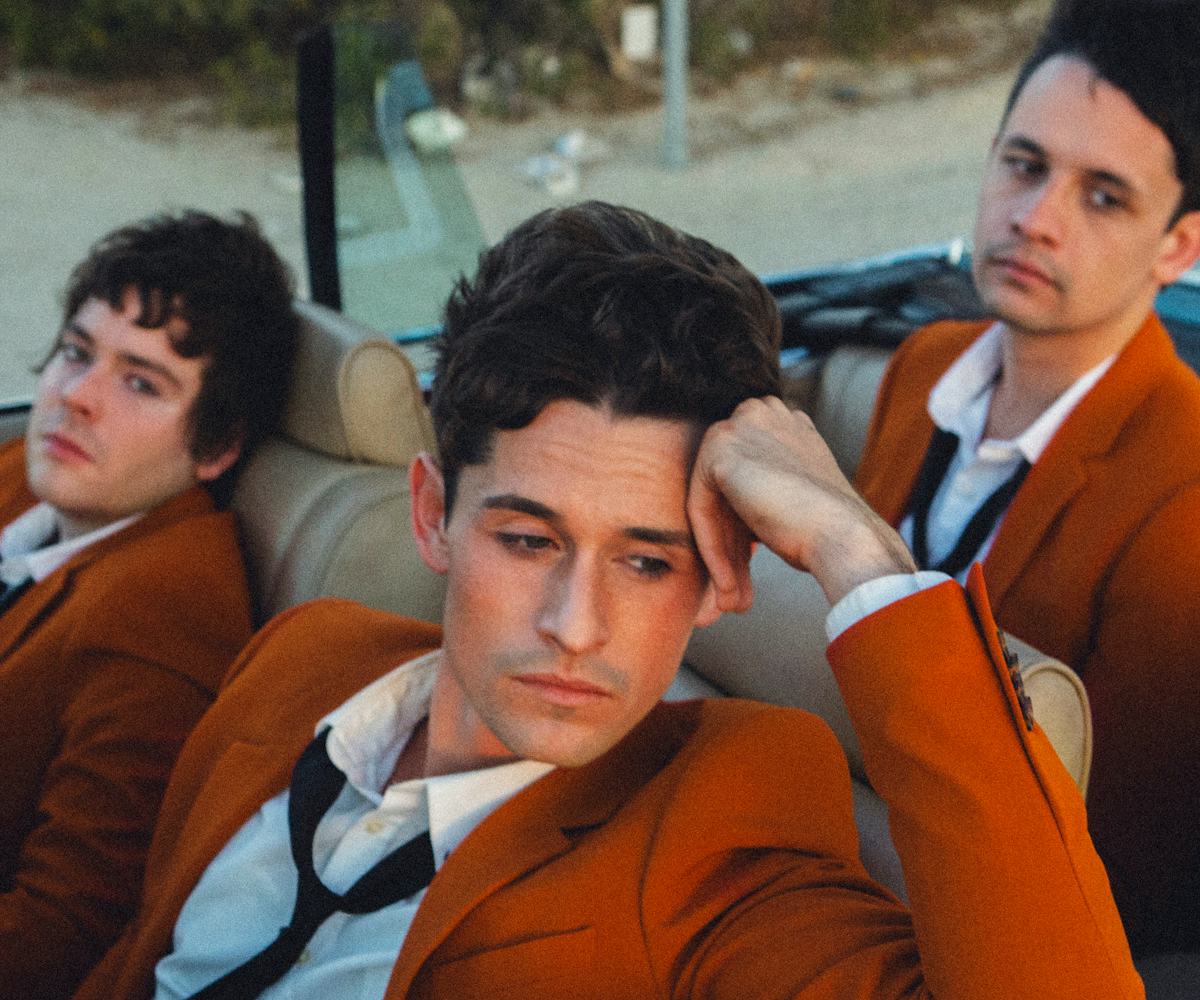 Photo by Jade Ehlers
TWIN XL's Debut Single Is Very, Very "Good"
We're so excited about this collab
It's the moment former Warped Tour babes have been waiting for. Brothers (and The Summer Set alum) Stephen and John Gomez have joined Cameron Walker-Wright of Nekokat for a brand-new musical endeavor, TWIN XL, debuting today exclusively to NYLON.
The trio offers up a new single and video as a means of introduction. Aptly titled "Good," it's proof that you'll only be hearing more and more from these guys. The track features bassline that'll not only have you dancing in your seat, but also that feels reminiscent of what originally attracted us to the Arctic Monkeys. 
On the inspiration behind the song, TWIN XL said, "We were all collectively recovering from a long weekend full of late nights with friends, so we wanted to write a song about all of these things that we do to make us 'feel good.'"
Directed by Jade Ehlers, the "Good" visuals follow the trio as it's chauffeured through the desert by a well-mustached driver, who may or may not suffer from a bad case of road rage. "We play around with his perception of reality as the three of us join him on his journey," the band added, inspired by the "mind altering joyride" of Hunter S Thompson in Fear and Loathing in Las Vegas. "Are we real or are we a manifestation?" Alex Nelson, who portrayed the stressed-out man behind the wheel, also styled the shoot, so you have him to thank for those incredibly tailored orange suits. 
Check out the first official song and video from TWIN XL, below, and follow along on the new group's journey via @wearetwinxl on Twitter and Insta.