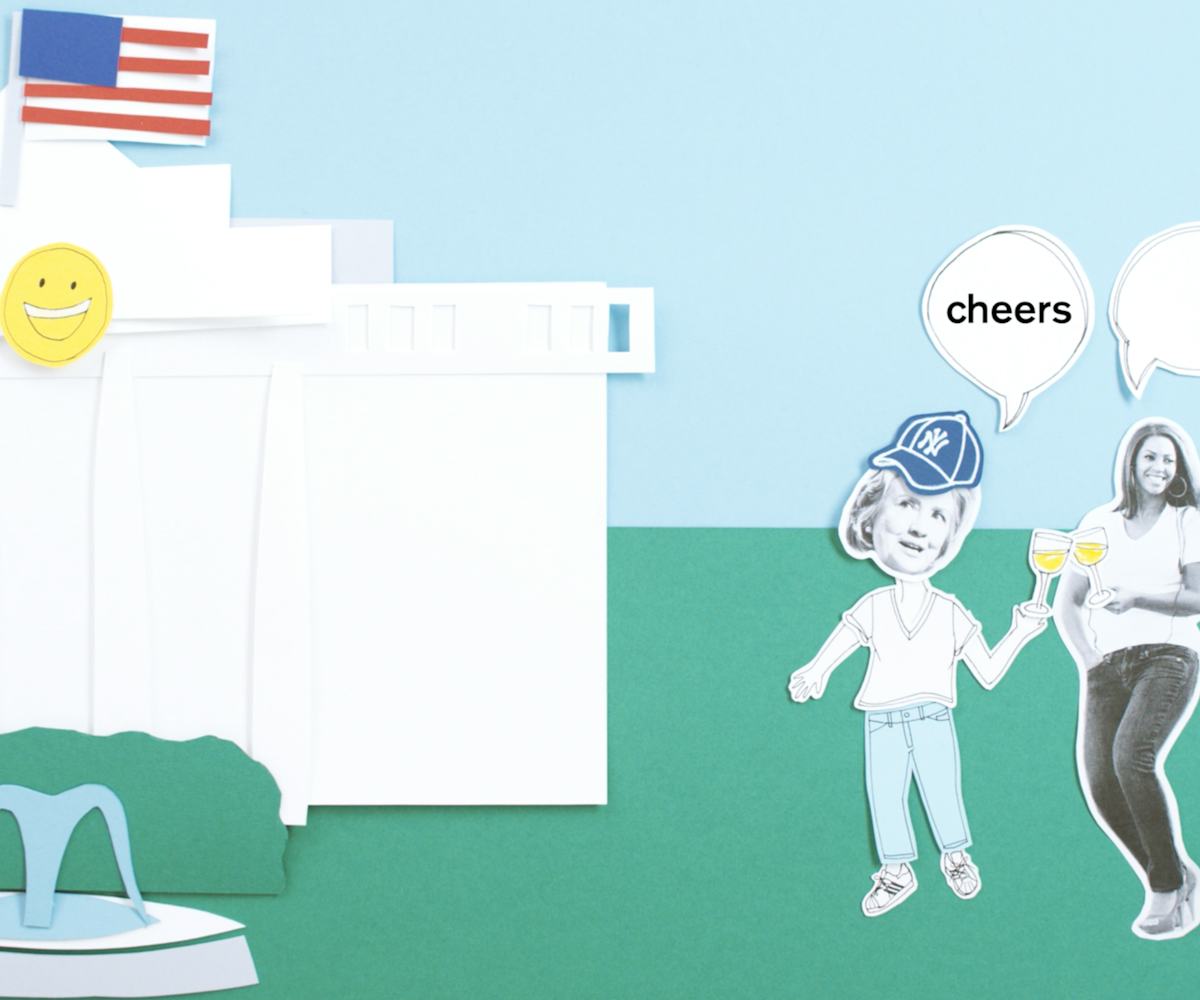 This Is How Beyoncé's Stylist Ty Hunter Would Dress The Presidential Candidates
Sanders in Gucci? we'll cast our vote for that!
With the primaries in our sight lines, everyone is talking about where each person running stands on topics like the wage gap and abortion. Yes, it's an important electoral year, especially for women, but there's always room to stop and lighten things up for a minute. We thought we'd nab a pro to take a hard look at an issue all of the candidates could use a little sprucing up with: their personal style.
The expert at hand is none other than Ty Hunter, the styling genius behind Beyoncé's consistent red carpet slayage and the name behind that Ty-Lite iPhone case that has been a game changer in perfecting our selfie game.
We had Hunter take on Hillary Clinton, Bernie Sanders, Donald Trump, and Ted Cruz to visualize their couture runway style and a casual weekend look. Everyone winds up getting a little flair, except poor, dull, "everyone hates me" Cruz, who Hunter says he, "can't even see going to a runway event" and is relegated to tube socks with old-school stripes for the weekends. Ouch.
Watch above to see what designers and looks Hunter envisions everyone wearing, and cast your vote.
Read more on NYLON:
This Is What Beyonce's Dance Captain Does When She's Not In "Formation"
Where Do The Presidential Candidates Stand On Women's Issues?
A Ranking Of Celebrities Who Think Donald Trump Is The Absolute Worst