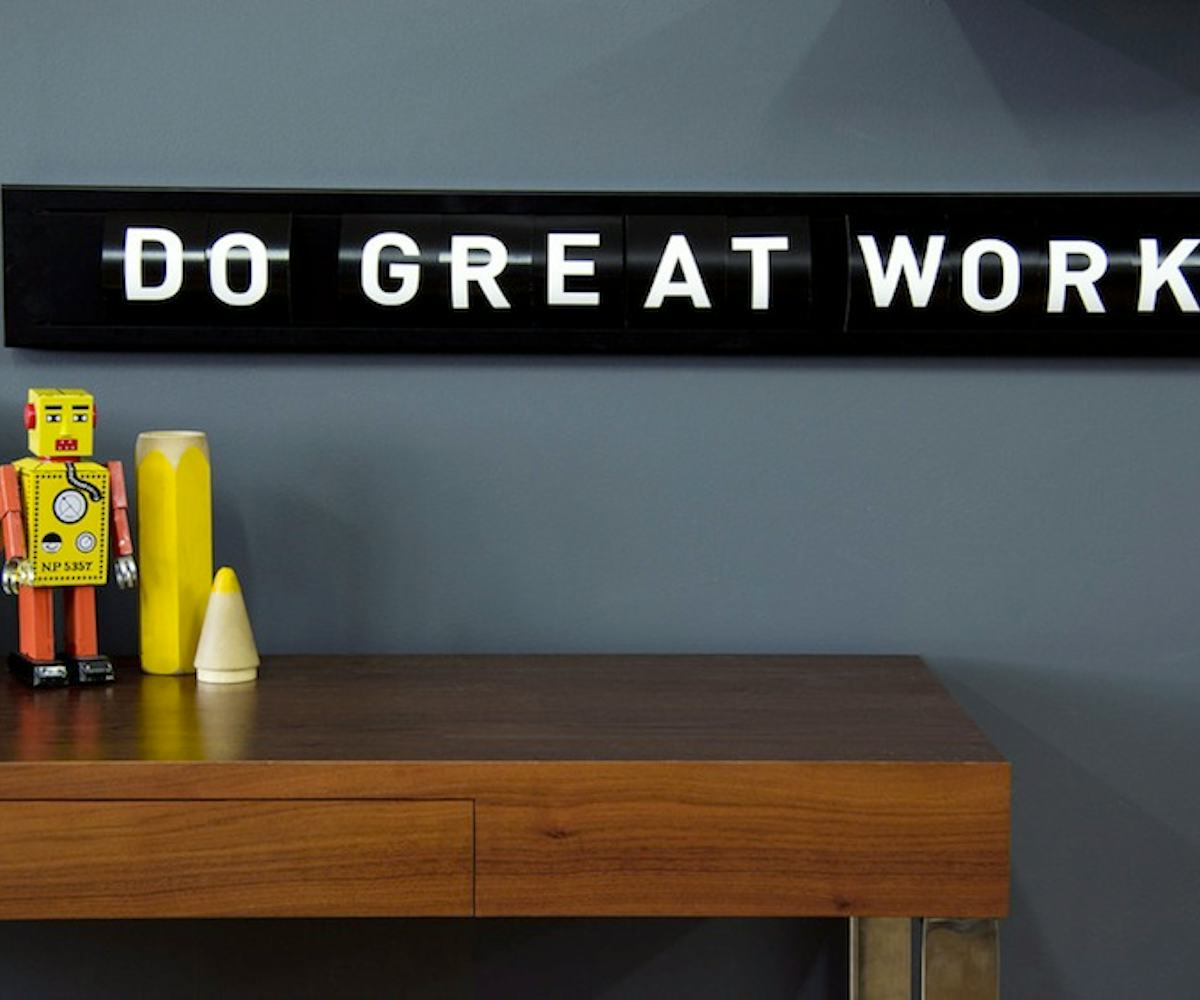 get the message?
make your apartment word perfect.
One of the best parts about leaving home and moving into your own place is decorating a space that's totally and 100% yours. This feeling is awesome and exhilarating and liberating, but you know what? It's also really daunting.
As someone who gets bored of her nail polish color after two days (which is why I could never get a tattoo!), decorating my apartment stresses me out big time. How can I commit to a piece of art or even to a particular couch cover when I can barely commit to my favorite dumpling place?
Fortunately, this is where Goodwin & Goodwin come in. The U.K. design company's new Cinema Typography Board looks like the signage from an old-school movie theater, yet it's entirely customizable. The metal piece comes with a set of double-sided cards, so you can spell out whichever message you'd like--and then swap it for another when you get sick of it.
So go ahead and pick your wall, then start spelling. The cure for commitment-phobia has never looked better.