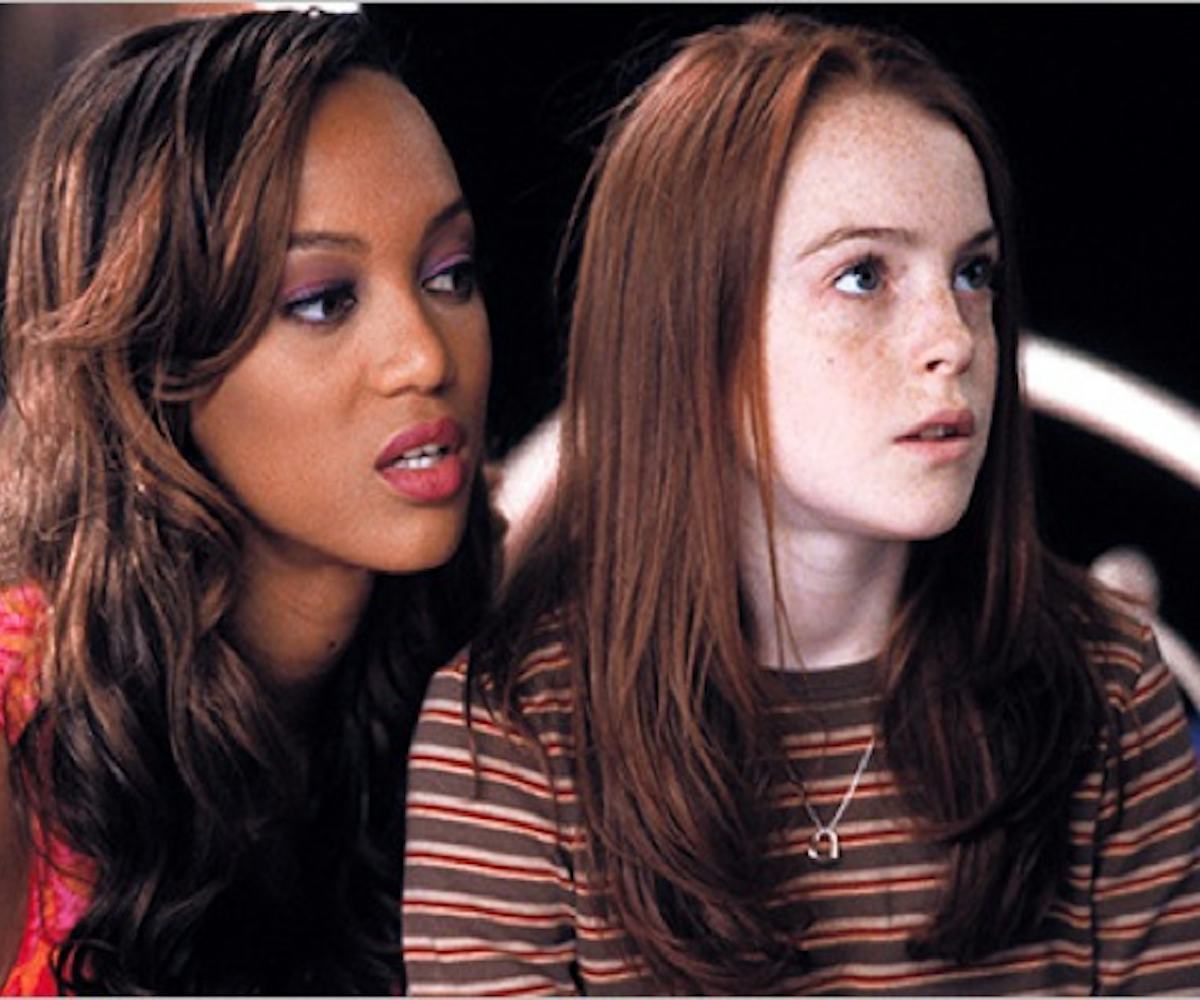 Photo courtesy of Pacific Motion Pictures
Tyra Banks Is Officially A Part Of The 'Life-Size' Sequel
Just after mankind started building itself up again after the innocuous Y2K scare, Disney Channel put out Life-Size, an original movie that made the world shine a little brighter. If you're not familiar with the plot, Casey Stuart (played by Lindsay Lohan) attempts to resurrect her late mother and accidentally brings a doll, Eve (played by Tyra Banks), to life instead. It also serves as a commentary on society's growing infatuation with technology and increasing disinterest with traditional toys.
Disney began to develop a sequel to the film a few years ago, and recently confirmed that Life-Size 2 is indeed in the works. Details are pretty scant at this point, but Banks just confirmed that she will be a part of it.
"There is no one else that can play Eve but me, thank you very much!" she told Variety. "I'm just joking with you, but yes, I am going to be Eve."
Unfortunately, there's no news as to whether Lohan will join the production. "We have not talked about casting at all, so I have no idea who is going to be the young person that will be the owner of Eve," Banks said. 
When asked about when the film will be released, Banks said, "We're looking at it as a holiday movie, so hopefully holiday 2016. One thing is it's a very precious project to the Disney Channel, so they've been doing a lot of re-writes and making sure that this script is really right. I'm really excited about it. I think Life-Size is so popular that it can be a feature film because it has such a cult following, so I'm really interested to see what the ratings are going to do for that. I think it's going to be a blockbuster on TV."