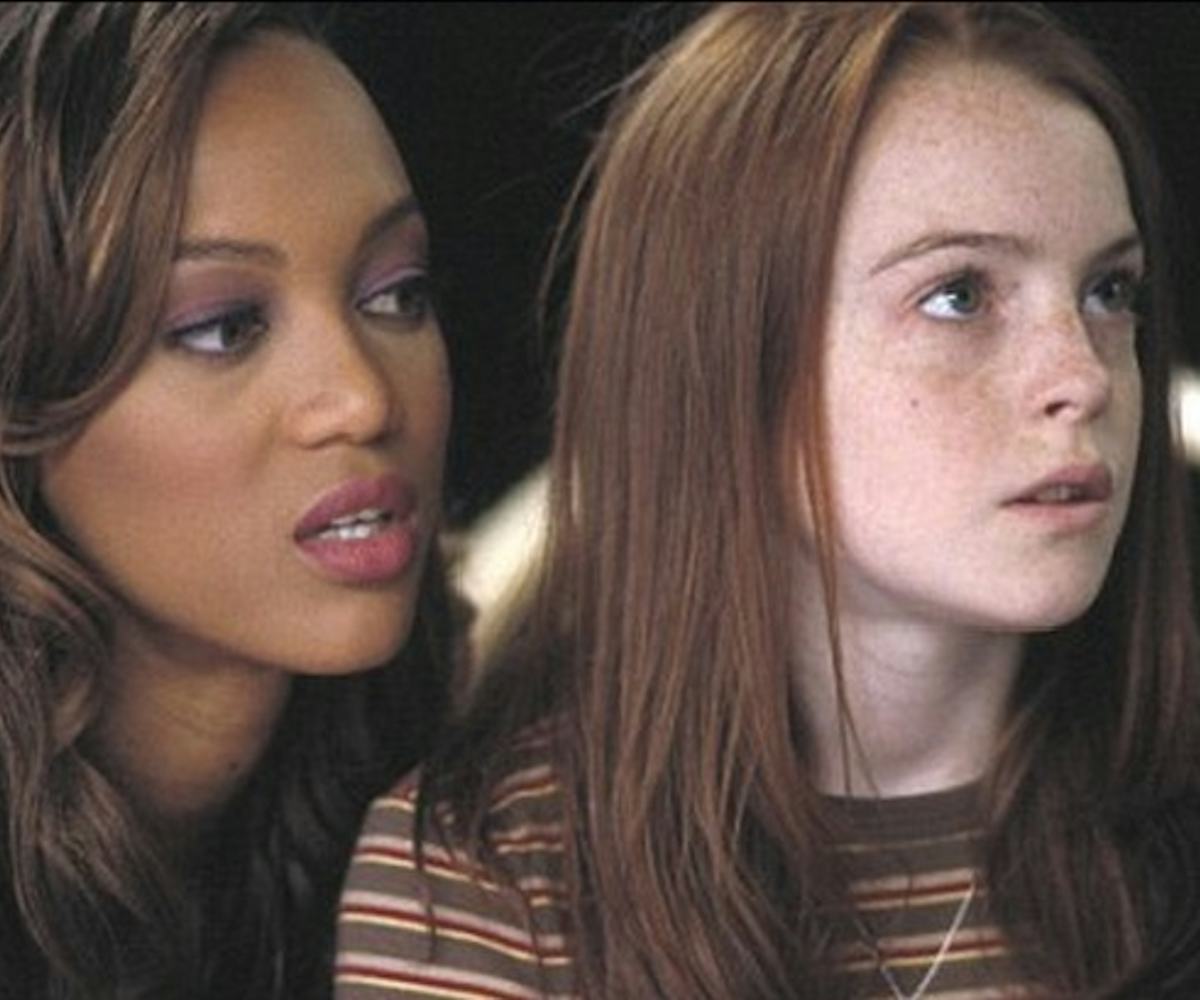 Photo via Pacific Motion Pictures
tyra says a 'life-size' sequel is finally happening
The year 2000 was a magical time when made-to-TV movies became instantly iconic, like when an 11-year-old Lindsay Lohan and Tyra Banks teamed up to play a young girl and her Barbie-esque doll-turned-human. Before we even knew what smizing was, Life-Size stole our hearts, and now, 15 years later, Banks is giving us hope for a sequel.
"We have gotten many drafts of scripts, and the one thing I can say is that to the Disney Channel executives, Life-Size is so precious," she said to Hollywood Life. "It's like their baby, so they just want it perfect. They keep re-doing it, and re-doing it, and re-doing the script, and we are in another round of redos, and we're hoping for Christmas 2016."
In the meantime, Banks is busy launching her new daily talk show Tyra Presents the FABLife and continuing to keep aspiring models' dreams alive on America's Next Top Model. And as Lindsay Lohan edges back into the Hollywood scene, what better way for her to get back in the film biz than a family-friendly, song-filled, Disney Channel original movie? We can only hope LiLo will stay true to her roots—and that Life-Size 2 is just as amazing as the first.
(via Vulture)