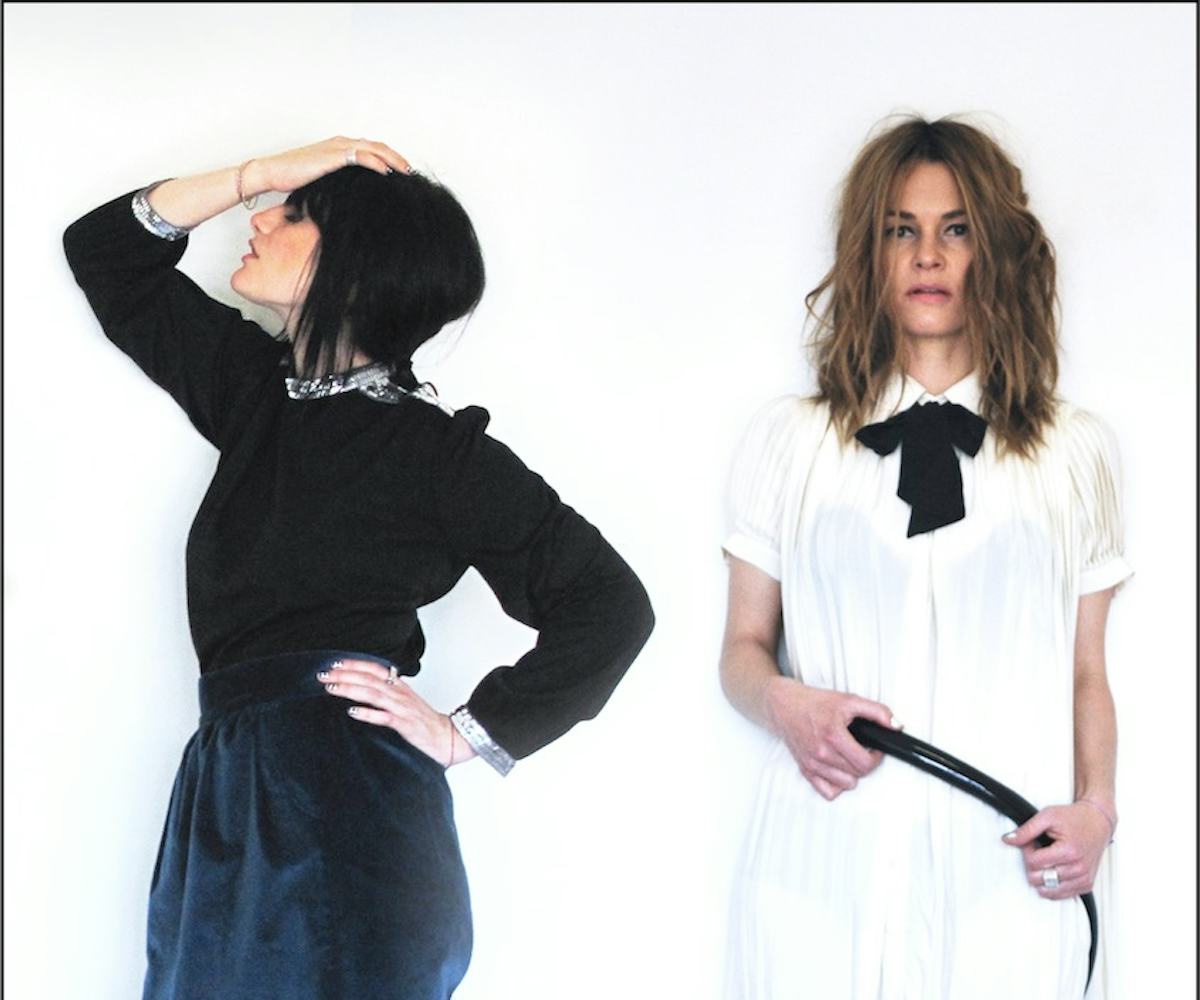 song premiere: uh huh her
download and dance to "innocence" here!
It might only be Thursday --but there's one surefire way to get in the weekend mood early, and that would be cranking up Uh Huh Her's brand new single. The L.A. duo and NYLON faves have been churning out glamorous dancefloor anthems ever since the electro-pop outfit first began back in 2007, and Camila Grey and Leisha Hailey's latest track is a look back to where this signature sound began.
"We wanted to get back to our electro-pop roots when creating the soundscape for 'Innocence,' but still inject the song with that classic UHH dark cinematic element that you could dance to, " Grey told us. "It was extremely liberating to make because we had no musical limitations." 
That's for sure. From the expansive synths to the lilting vocals to the free-spirited, sway-along chorus, this is a track that you can have on repeat all week (and weekend) long. Plus, even better? We have it here for free! Get an exclusive first listen and download "Innocence" below, then listen to more Uh Huh Her.