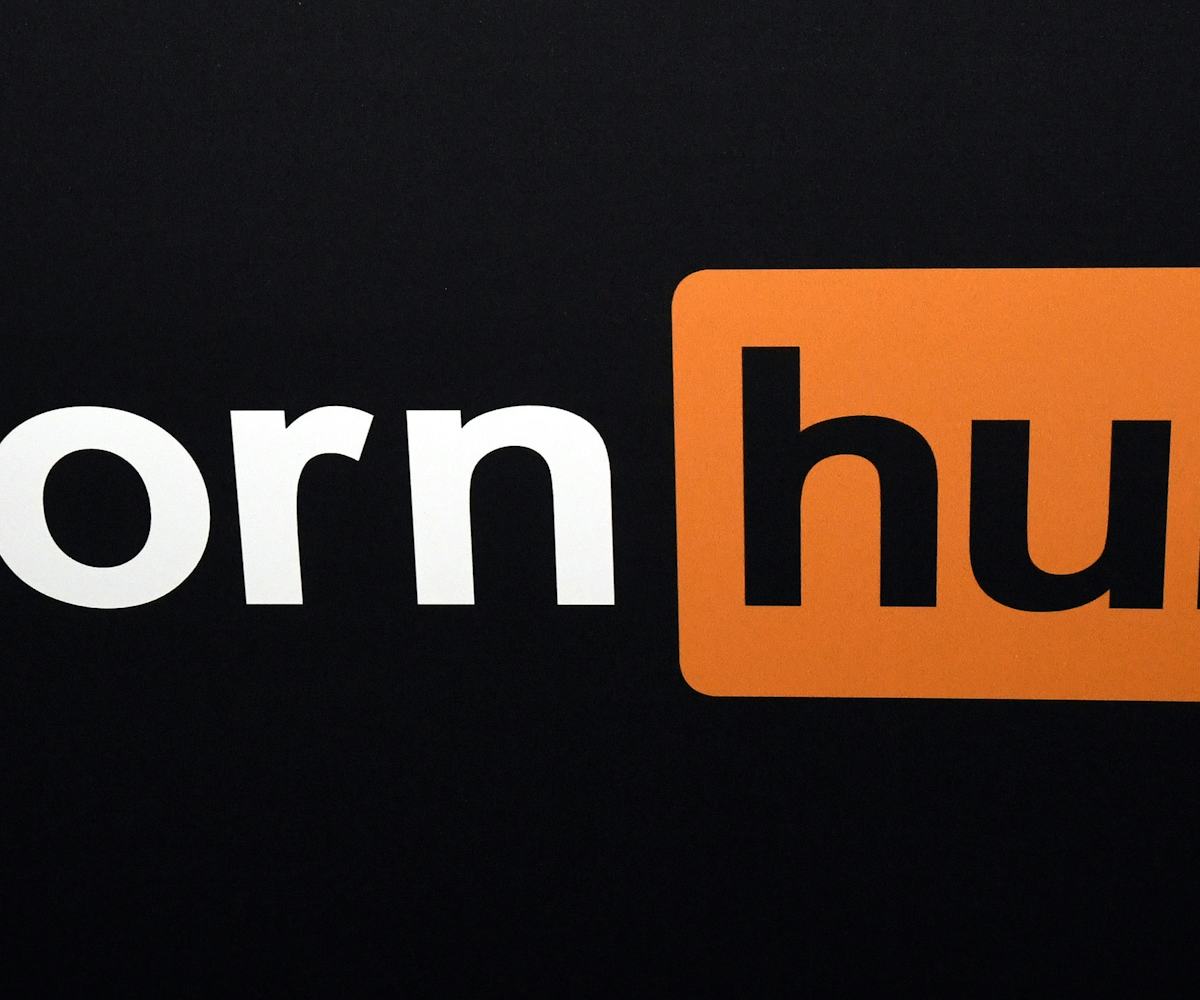 Photo by Ethan Miller/Getty Images.
Banned UK Drill Videos Are Now Being Hosted On Pornhub
Talk about getting creative
Last month, UK drill rap group 1011 made headlines after London courts issued an order preventing them from making music without police permission. A move decried by anti-censorship activists and those who see it as a larger reflection of structural racism and classism, the order bans the group from mentioning death, injury, or their postcodes in a gang context. According to The Guardian, 1011 "must also notify police within 24 hours of releasing new videos and give 48 hours' warning of the date and location of any performance or recording, and permit officers to attend."
The ban is part of a larger crackdown on the "violence-inciting" genre—which often features lyrics about gang disputes, stabbings, and drugs—by authorities, who blame it for an uptick in knife violence amongst youth. As such, the London Metropolitan Police have reportedly been asking for the removal of some of the most popular UK drill videos from YouTube.
However, UK drill artists and fans have begun finding a creative way to skirt these limitations. And it involves Pornhub.
That's right, according to Dazed, a spate of videos that were taken down from YouTube in May due to complaints from the London Metropolitan Police have resurfaced on the adult site. Many of these videos were recorded as part of veteran DJ Tim Westwood's "Crib Sessions" series and featured performances from groups like 1011 and Zone 2. According to Trench, a large portion of 1011's catalogue has also popped up on the site. 
Pornhub and the Metropolitan Police have yet to comment on the situation.