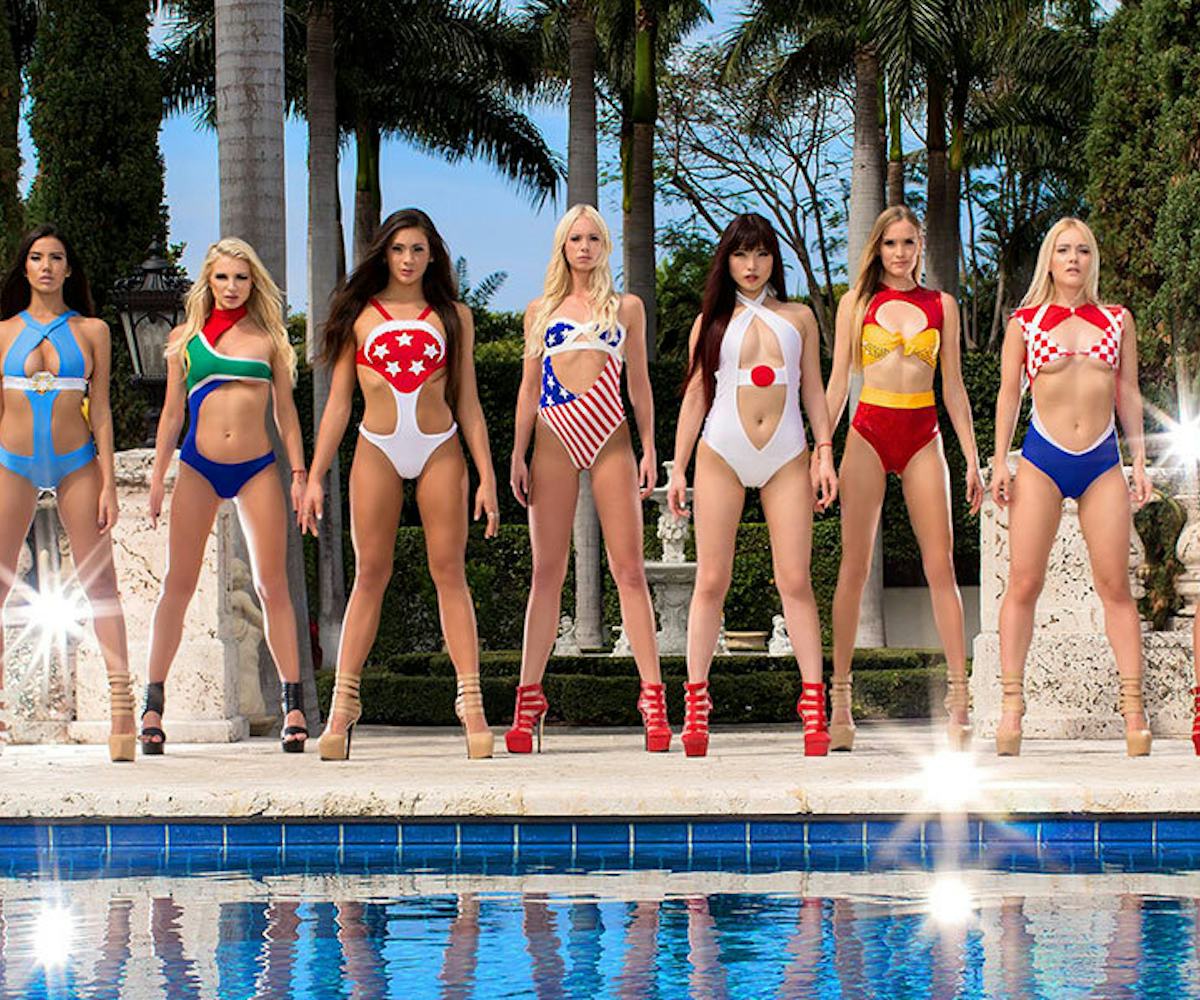 Photo by Peter Leal
Here's What It Takes To Become An EDM Festival Dancer
Victoria isn't the only one with Angels
They say a crowd is what makes a festival, but they must not have met the Ultra Angels. This troupe of trained dancers, with backgrounds that range from ballet, gymnastics, jazz, and more, are the pulse of mega festivals, like Ultra Miami. Where the Angels go, the party follows.
Though Ultra Worldwide and its roster of international events has been around for over a decade, the centralized group of organized professional dancers hasn't. It wasn't until Katie Kansas brought the idea up to Ultra CEO/president/executive producer Russell Faibisch in 2013 that the Angels come about. "[He] entrusted me with the artistic freedom to utilize my combined skills as a costume designer, choreographer, producer, and talent scout to create an organized first-rate team of dancers and aerialists for the brand," Kansas says. Now, five years later, the Ultra Angels are a bona fide tour de force, traveling across the globe with every festival, bringing the magic the producers make through their music to life through dance, acrobatics, and more. "The Ultra Angels have become [the festival's] face," Kansas says. 
They've also become a symbol of the camaraderie that's found within the electronic dance community. They're a family of athletes bringing the extended Ultra family together through dance.
So, as Ultra Miami enters the homestretch phase of preparation, we caught up with Kansas to see just how strong the Angels' sisterhood is and what it would take to get our wings.
First things first, how does one become an Angel?
We host international auditions each year from November through January in cities like New York, Los Angeles, Miami, and Amsterdam. From those auditions and email submissions, I select both new and returning dancers to perform at our flagship event, Ultra Miami. If a dancer performs well during the week of Ultra Miami, there is a possibility that they could be invited to perform at an international show during the season. Final selections take into account the overall performer, rather than just their technical skills as a dancer. Yes, they should be a professional performer with some training in dance, but they should also have a good attitude, decorum, and stamina. Most of our performers have a wide array of talents across other industries as well. A well-rounded performer with more to offer than just dance skills is what we are ultimately looking for in an Angel.
What about Ultra makes it worthy of being included in the name of your crew?
The international reach of Ultra is unique. No other festival in the world has such a diverse reach of people, and, as a result, we have a diverse group of international performers.
What have you learned about the electronic dance scene in your global travels?
Music connects everyone! Although each festival has its own vibe and sound, when a popular song or a new underground track is played, everyone reacts with the same passion and excitement. It's truly an amazing experience to be on stage watching people connect through music, regardless of their country of origin.
I'm 99.9 percent positive sure there have people out there who have had some opinions on the Angels' presentation. How do you respond to those who may find the Ultra Angels presence at festivals to be gratuitous?
Everyone is entitled to their own opinion, and, just like anything, we have people who love us. For those who don't understand, that's okay because we know our overall value and importance. We perform at the show during the festival, but we're also a major part of the international Ultra family. We are a very important element for the show as a whole, and we connect with those who want to enjoy that element of the production. Dancers have always been a big part of the dance music/club/festival scene as we add enticing and seductive elements to a crazy and electronic world.
Finally, how would you describe the sisterhood that exists within the Angels?
A strong group of performers that support each other is truly something special. It's fantastic and always empowering to work with strong women. When you travel, work, eat, sleep, and socialize together, you become a family. It's magical getting to do what you love while surrounded by one big family. The festival scene has always been about unity, which is what being an Ultra Angel is all about. I think the festival-goers and fans can feel that connection with our dancers—that we're all a special and unique part of this international family. We come together multiple times a year, in destinations all over the world, and feel right at home as soon as we step through the Ultra gates.