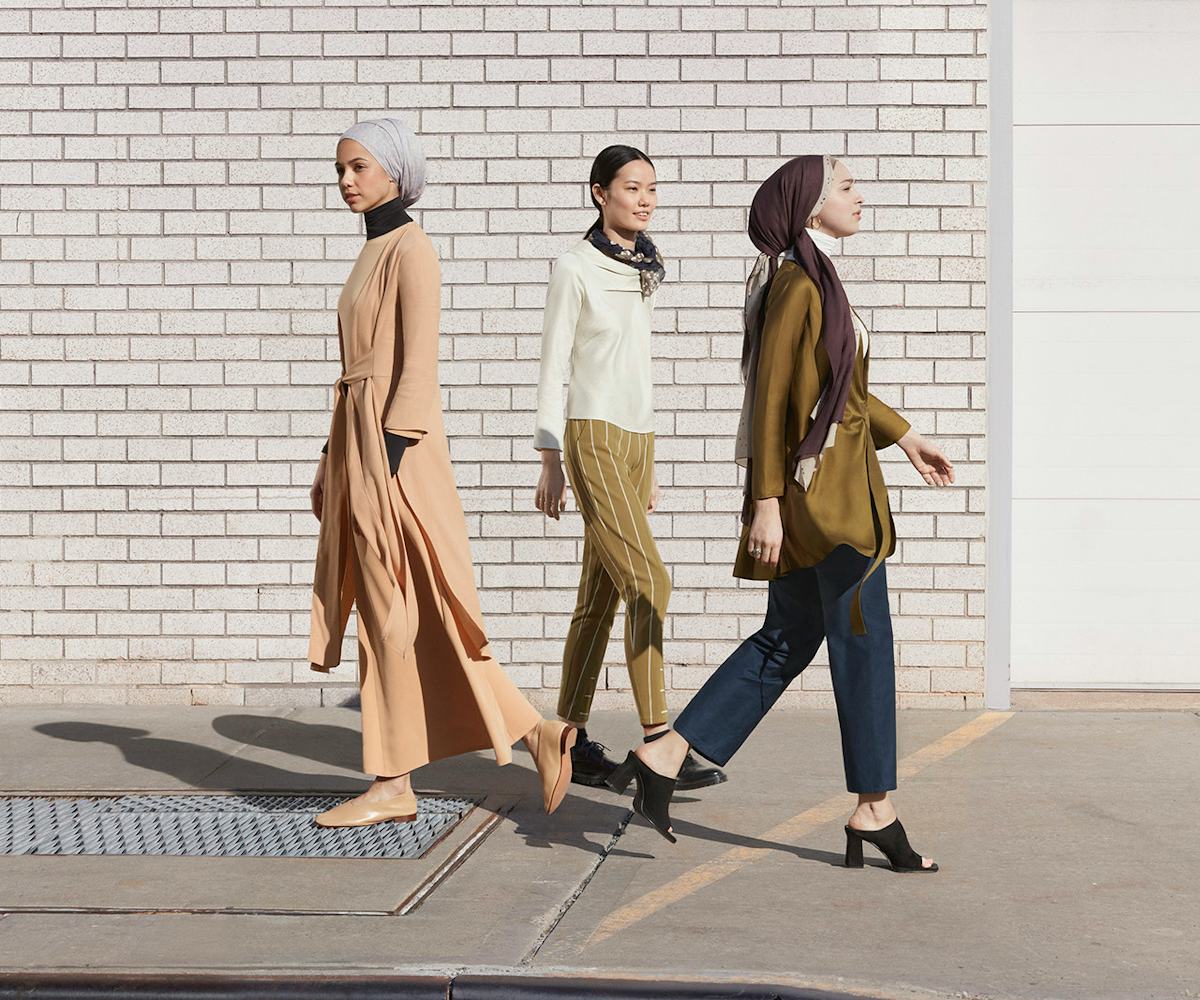 Photo courtesy of Uniqlo
Uniqlo's Latest Collection Of Modest Fashion Is Coming This Friday To The U.S.
Hana Tajima's latest collection is almost here
Back in 2016, wearers of modest fashion rejoiced when U.K.-born Japanese designer Hana Tajima introduced her modest-chic collection for Uniqlo to the U.S. after its 2015 launch in Asia. Following its stateside success, Tajima's line of separates, hijabs, and accessories, which she referred to as LifeWear, is back with the launch of the Fall Winter 2017 collection.
Tajima's latest collection, much like those of her past, is full of clean lines and is very on trend. Styles consist of draped and tucked separates that can be effortlessly mixed, matched, and layered, along with matching accessories such as hijabs, headbands, and stoles. Pieces are available in an array of muted neutrals (with pops of rich jewel tones) in silhouettes that are simple, yet elegant. We can expect new styles, such as a long, belted coat, and new fabrics, like tweed, which serve to elevate the new offerings from collections past.
Being that it's Uniqlo, the collection is extremely accessible for all budgets, with prices ranging from $4.90 for headwear to $49.90 for outerwear, allowing the customer to build the core of their wardrobe with Tajima's designs.
The collection is available online now and will hit select Uniqlo stores starting July 7. Click through the gallery below to get a closer look.