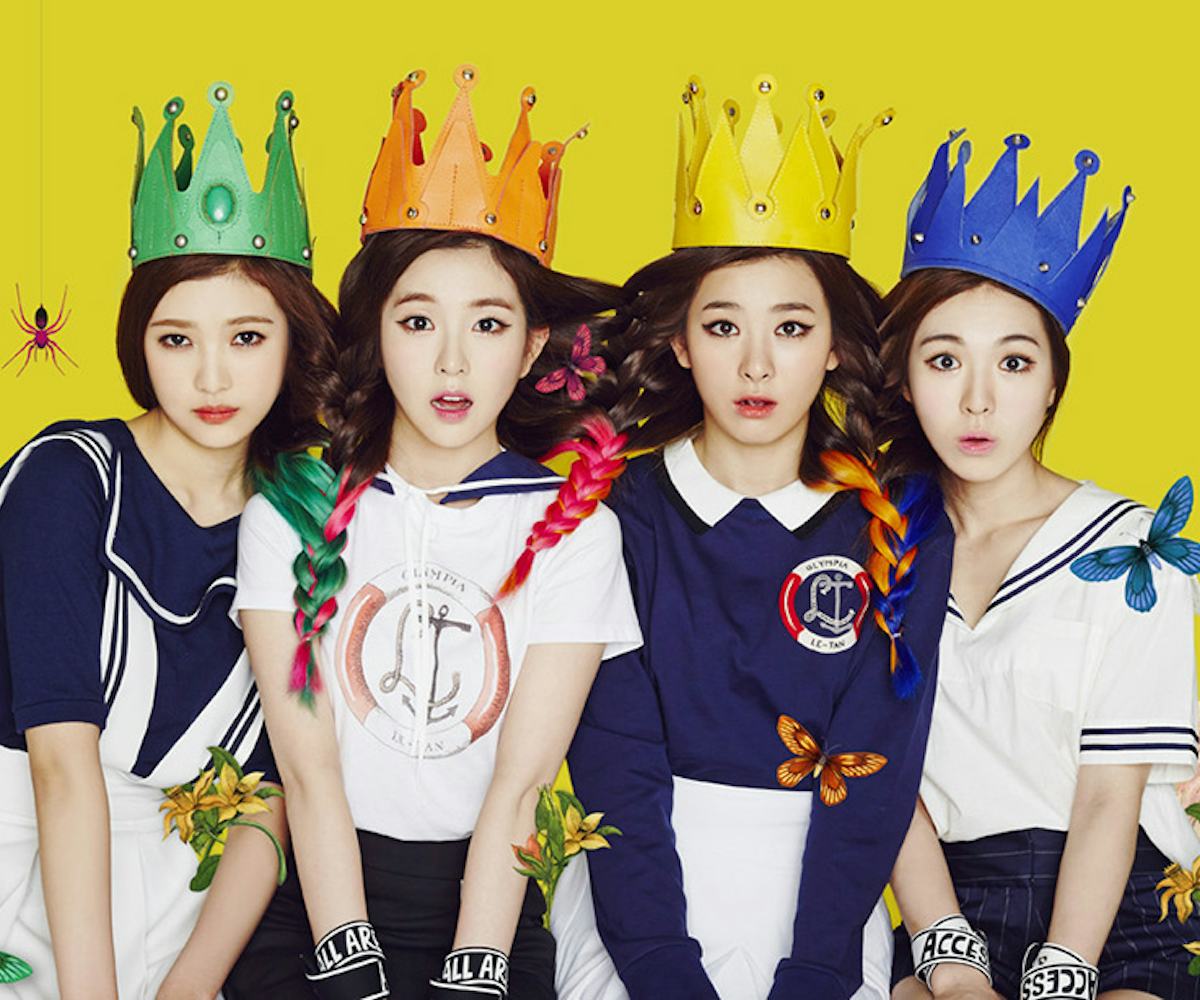 photo courtesy of red velvet
5 new k-pop acts you need to know
refresh your playlist with some of Korea's most promising acts
Earlier this month, YouTube revealed that Psy's crossover smash "Gangnam Style" was key in creating an international following for South Korea's music scene, growing Korean pop video viewership to about 30 million clicks a day. Even more impressive is that more than 95 percent of those eyes are coming from outside of Korea. But if you thought K-pop's widespread reach started and ended with "Gangnam Style," you'd be gravely mistaken.
America's obsession with Korea's unforgiving bubblegum pop is growing. 2014 saw more stateside K-pop concerts and more Korean albums on the Billboard 200 chart than ever before, thanks to big releases by the likes of Girls' Generation, f(x) and 2NE1. Meanwhile, North America's annual K-pop festival KCON, where fans meet their favorite artists and attend panels and workshops on Korean culture, saw 43,000 attendees.
K-pop's takeover isn't slowing down anytime soon, and a wave of newcomers are making big plays in hopes to establish themselves in the international market. Click through the gallery to check out the five you need to know now.
CL
While CL has more than a half-decade in the K-pop scene, the 2NE1 star is only now embracing the solo spotlight, prepping her debut album in English due later this year. Standing behind her is an enviable crew to help her crossover: She is currently signed with super-manager Scooter Braun (who's responsible for Justin Bieber and Ariana Grande), has hit the studio with producers like Diplo, Skrillex, and Blood Diamonds, and is also BFFs with fashion king Jeremy Scott.
The 24-year-old's ambitions extend past music too. "I want to represent Asian women," she told Billboard in 2012. "I want to break that typical Asian female stereotype. There's this standard where they're all calm. I want to tell the world that there are some badass Asian female girls."
In a world where formidable females of all styles and colors are ruling the charts lately, it'd be an game-changer to see a talented Asian woman like CL to break stateside.
EXO
With One Direction's unclear future, it wouldn't be a horrible idea to adopt EXO as your new boy band crush. Although they haven't really had any U.S. exposure, the guys recently earned the biggest sales week ever for a K-pop act with their latest album, Exodus, whose lead single "Call Me Baby" sounds like it was made by an updated *NSYNC.
Each member boasts a different kind of talent, whether that's belting the big notes (look to members such as Suho, Baekhyun or D.O. for that), rap skills (se Chanyeol), acting (Chen), or just being overall really attractive (heyyy, Lay).
Red Velvet
If you're searching for the new It Girls of K-pop, look no further. The five-piece perfectly embodies its name: Their "red" side sees the girls sing fun, electro-pop stompers like "Ice Cream Cake" and "Happiness," and their "velvet" side showcases their sensual R&B jams like "Automatic" and "Be Natural."
Not only do the girls boast a fresh image, but they're proving to be one of the most exciting performers on the scene, too. From incredible chair choreography to cardio-esque dance moves, the girls pull it all off flawlessly and somehow do it while looking 100 percent adorable. Consider us smitten.
BTS
Once an underground genre in South Korea, the country's pop groups are finally going full-on hip hop. BTS is one of the most exciting boy bands to embrace this "new" edge. They're even paying homage to some of its forefathers: On their reality show American Hustle Life, BTS spent time in Los Angeles to study West Coast rap style and took lessons from hip hop veterans Coolio and Warren G.
The band has quickly found a large, passionate following in both Korea and here in America. In fact, the guys are so in-demand, that after their upcoming New York show sold out, ticketholders started re-selling them at a minimum price of $1000.
Akdong Musician
This super-cute brother-sister folk duo offer a change-up from the dance-pop goodness that most K-pop acts offer. 
Every track on their debut album Play was written by member Lee Chanhyuk, who was just 18 at the time. Not only were K-pop fans floored by their sweet harmonies, but Darren Criss also gave the duo his co-sign on Twitter and Billboard featured them on their annual 21 Under 21 list. If you're in the mood for some easy, breezy, feel-good music this spring, look no further.