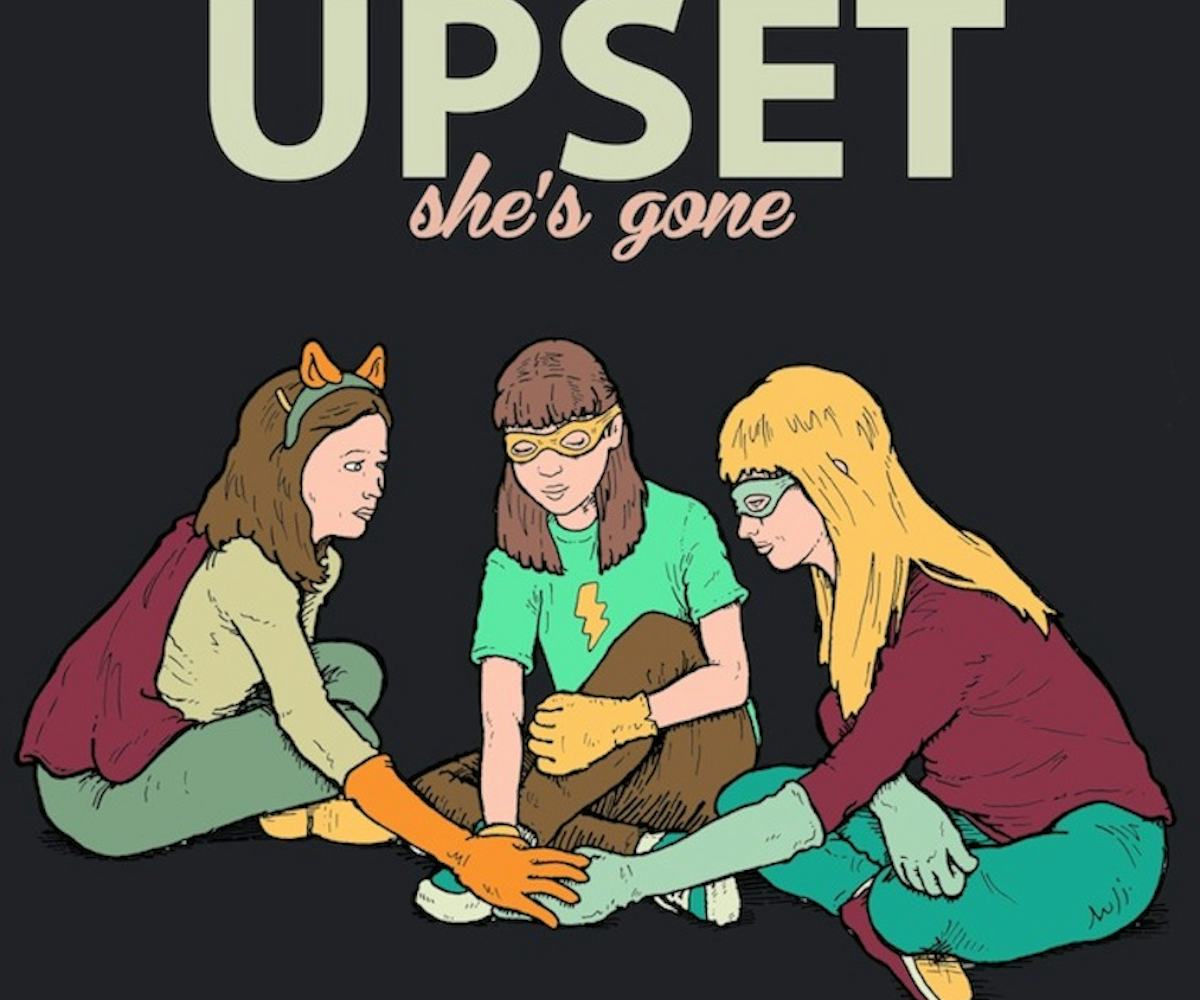 band crush: upset
don't get mad, get even—with our new favorite supergroup.
The term "supergroup" gets tossed around a lot, but few bands have a rock history as awesome as the latest to fit the bill, Upset.
Comprised of Ali Koehler (formerly of Best Coast and Vivian Girls), Patty Schemel (Hole) and Jen Prince (La Sera), these are three ladies who have all made names for themselves before, and bring some serious skills to the stage. After originally meeting via Twitter--because they're amazing like that--frontwoman Koehler recruited Schemel to join forces as the drummer, and Prince soon followed suit on the guitar. The result is the best of all three worlds: catchy, sinaglong hooks, guitar-driven haze, and plenty of punky attitude. 
We quizzed Koehler on the band's beginnings below--and if you can't tell by her hilarious answers, she got an A+. 
How did you guys first link up to form Upset? 
Squatch Watch meetings.
What's the story behind the band name? 
It accurately expresses our collective state of mind.
You all come from different bands before Upset--how does that affect the band dynamic now?
We have a lot to talk about at band practice.
If you had to tell a total stranger about Upset, how would you describe your sound?
1 part 7 seconds
1 tbsp. Kathleen Hanna
1 trenta iced coffee
And high school 
The coolest part about playing together is...Gossip
Backstage, we can find you...Drinking iced coffee
After a show, we can find you...Drinking iced coffee
The thing that makes you most upset is...Bad puns.
The best place to listen to Upset is...SPRING BREAK MOTHERFUCKERS
Stay tuned for their debut album She's Gone out later this month. In the meantime, listen to "Oxfords and Wingtips" below!