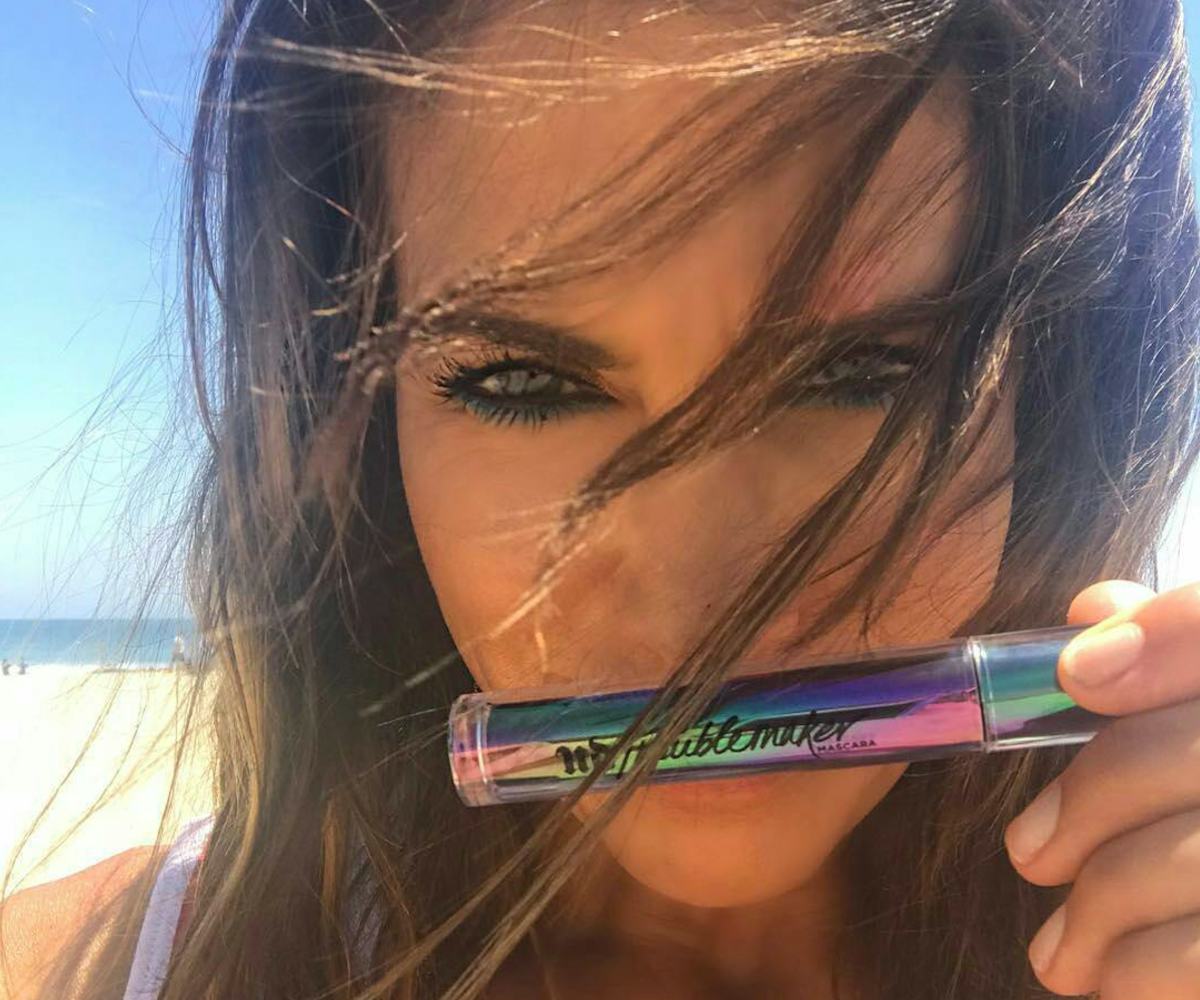 Urban Decay Teases A New Holographic Mascara
You've seen color-changing mood cream and secret rainbow highlighter, now meet holographic mascara. Yesterday, Urban Decay founder Wendy Zomnir posted a selfie to Instagram of her holding a colorful, iridescent tube of mascara. "Sneak peek from the beach! Troublemaker Mascara coming this Fall. Hope everyone is having a great Fourth of July. XO, WZ #HereComesTrouble," she captioned the photo. 
While Zomnir didn't give away any other details about the new product, people immediately started taking guesses as to what the new formula could be. Some people assumed it's waterproof, as she applied right before heading to the beach. Others mused it might be volumizing, since Zomnir's lower lashes look especially plump in the pic. And a lot of people thought it could be for mermaids, because we can dream, can't we? It almost doesn't matter what the formula is because the packaging is so pretty. We'll take 10—especially if our lashes can look as good as hers do.