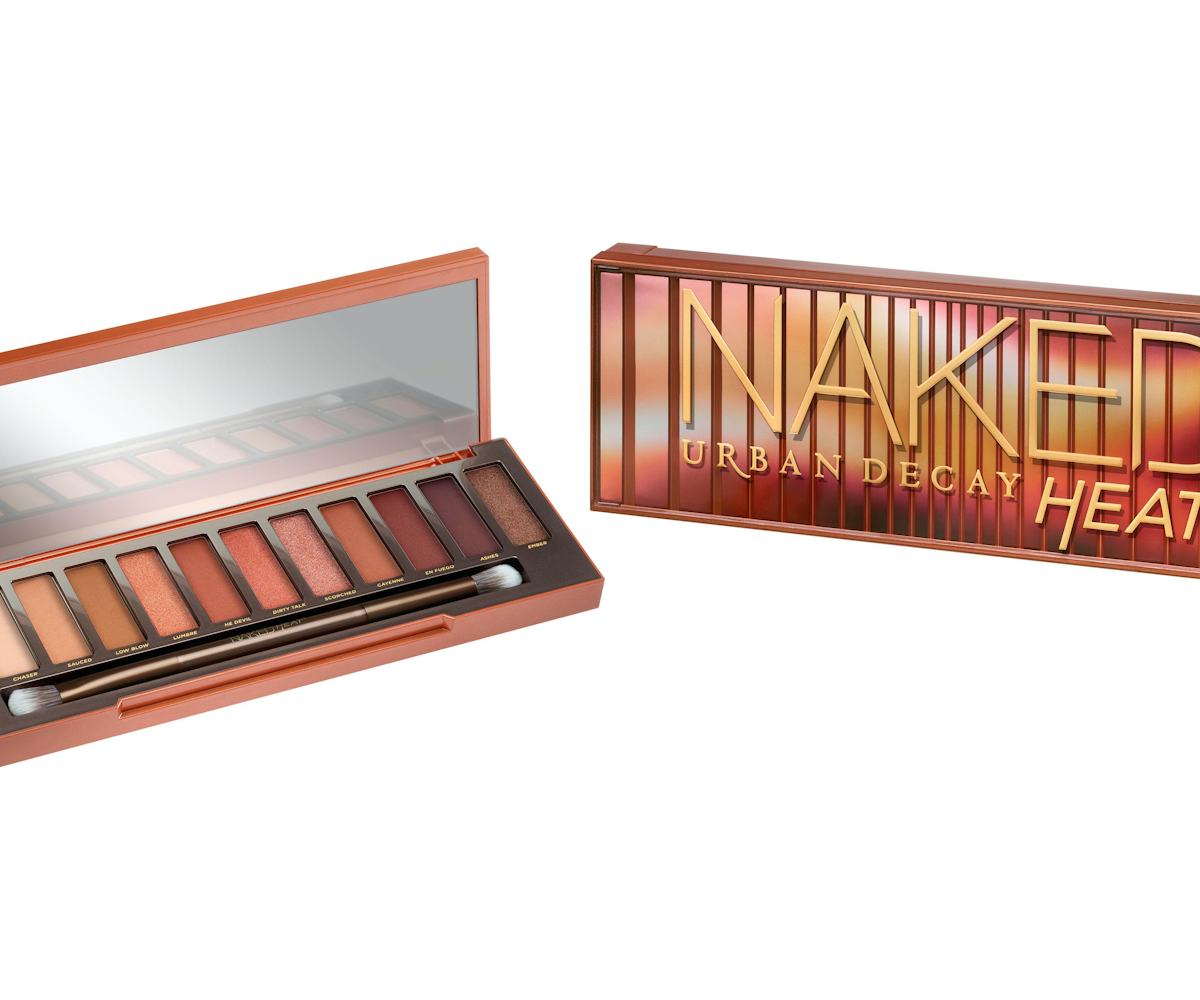 Photo via @urbandecaycosmetics Instagram
Urban Decay Is Turning Up The Heat With A Brand-New Palette
Urban Decay has been hinting that something hot was about to drop, and after much anticipation, it's finally here. Meet: The Naked Heat Palette, the fifth Naked eyeshadow palette to join the popular franchise.
The palette features 12 totally new, "can't-live-without" shades in fiery neutral tones, ranging from warm browns and burnt oranges to rich siennas. According to an interview with Allure, the brand's founder, Wende Zomnir, was inspired by one pre-existing shade called "Riff," a warm, terracotta-like brown, and decided to create an entire amber-toned palette which, according to her, is "the new version of nudes." The red-based shades are flattering on everyone, so we imagine it's going to be a hit with the users.
Our personal favorites? "Ember," a smoky metallic cocoa, and "He Devil" (yes, that's not a typo), a clay-like shade.
The brand's Naked line has certainly grown since the original eyeshadow palettes gained a cult following, expanding into highlighters, contour palettes, and even perfume oil—but, we must say, we're super excited for the legendary brand to go back to its roots. All in all, the $54 palette resembles a hot and steamy sunset, and we just can't wait to get our hands on it.
Starting June 12, Naked Heat will be available in a limited supply to Urban Decay Beauty Junkies; it will be available for all on UrbanDecay.com starting June 30.