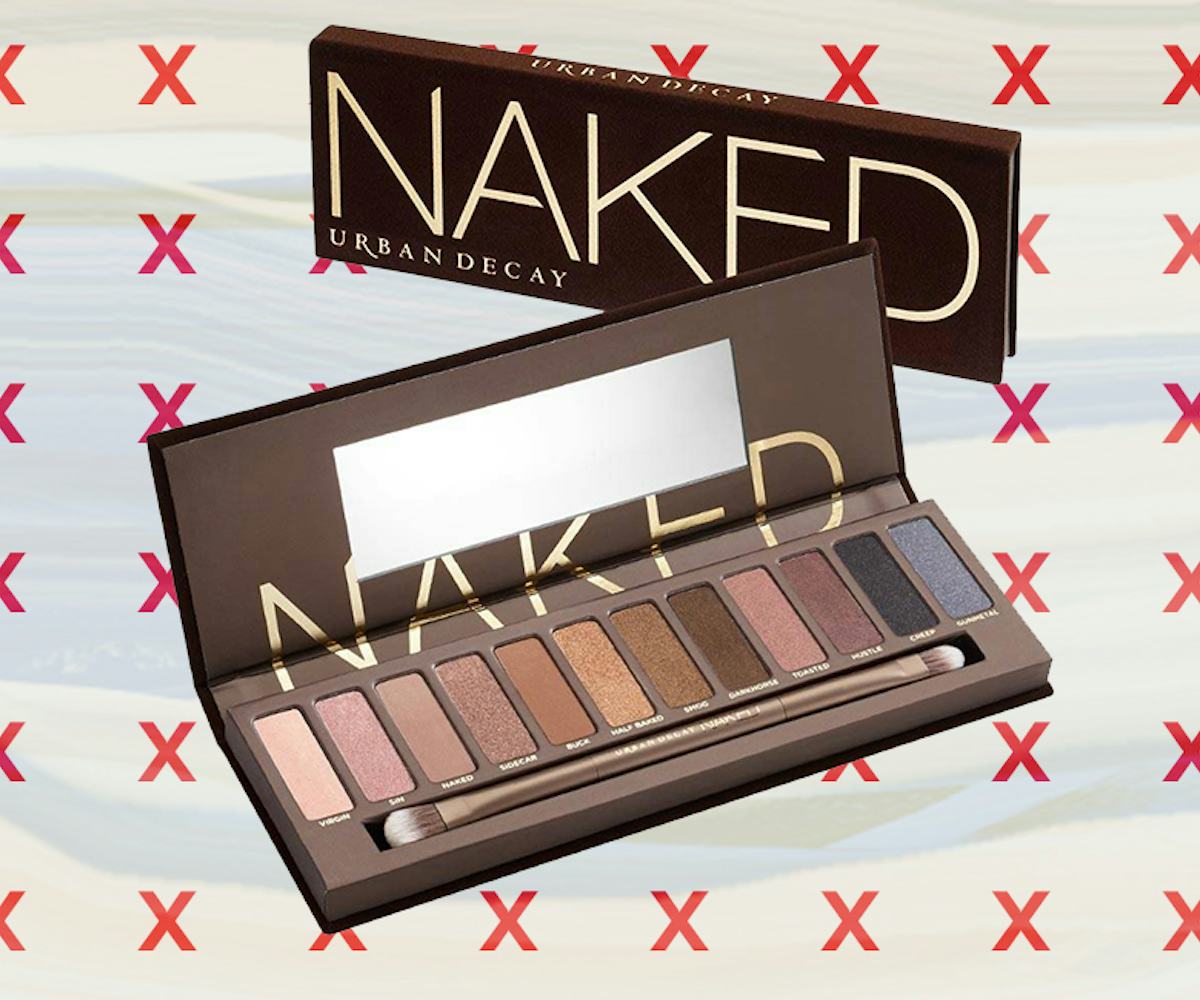 Photo via Urban Decay
Bid Farewell To Urban Decay's Naked Palette
Grab yours before they're gone forever—at 50 percent off
Beauty purists, grab your tissues. The cult-favorite, forever-in-our-vanity Urban Decay Naked Palette is being discontinued.
"Saying goodbye to NAKED is extremely bittersweet," said founding Urban Decay partner Wende Zomnir in a press release. "It was a big moment in our history. It's a little painful to leave your past behind, but it's also essential to always evolve. I will forever miss NAKED, but we plan to turn the grief into even more greatness. Urban Decay will continue to thrive in NAKED's memory and honor—just wait and see."
While this may come as a shock to some, there is some good news: Starting today, you can snag one (or two, or seven) from the brand's site and Sephora for 50 percent off. Get the palettes while you can—once they're gone, they're gone. The later versions of the Naked palette, that followed in its sparkly, brown-hued footsteps, aren't going anywhere. 
To properly bid farewell to the beloved product, Urban Decay threw together a video funeral for the palette featuring beauty moguls Kandee Johnson, Christen Dominique, Katy DeGroot, Shayla Mitchell and Chrisspy and narrated by none other than smoky-eyed goddess Nicole Richie. Together, the women share their favorite memories of the palette over an open casket, from its incredible blending powers to its perfect nude shades. Catch the entire ceremony in the video, below. 
RIP, our favorite palette. You will be missed.