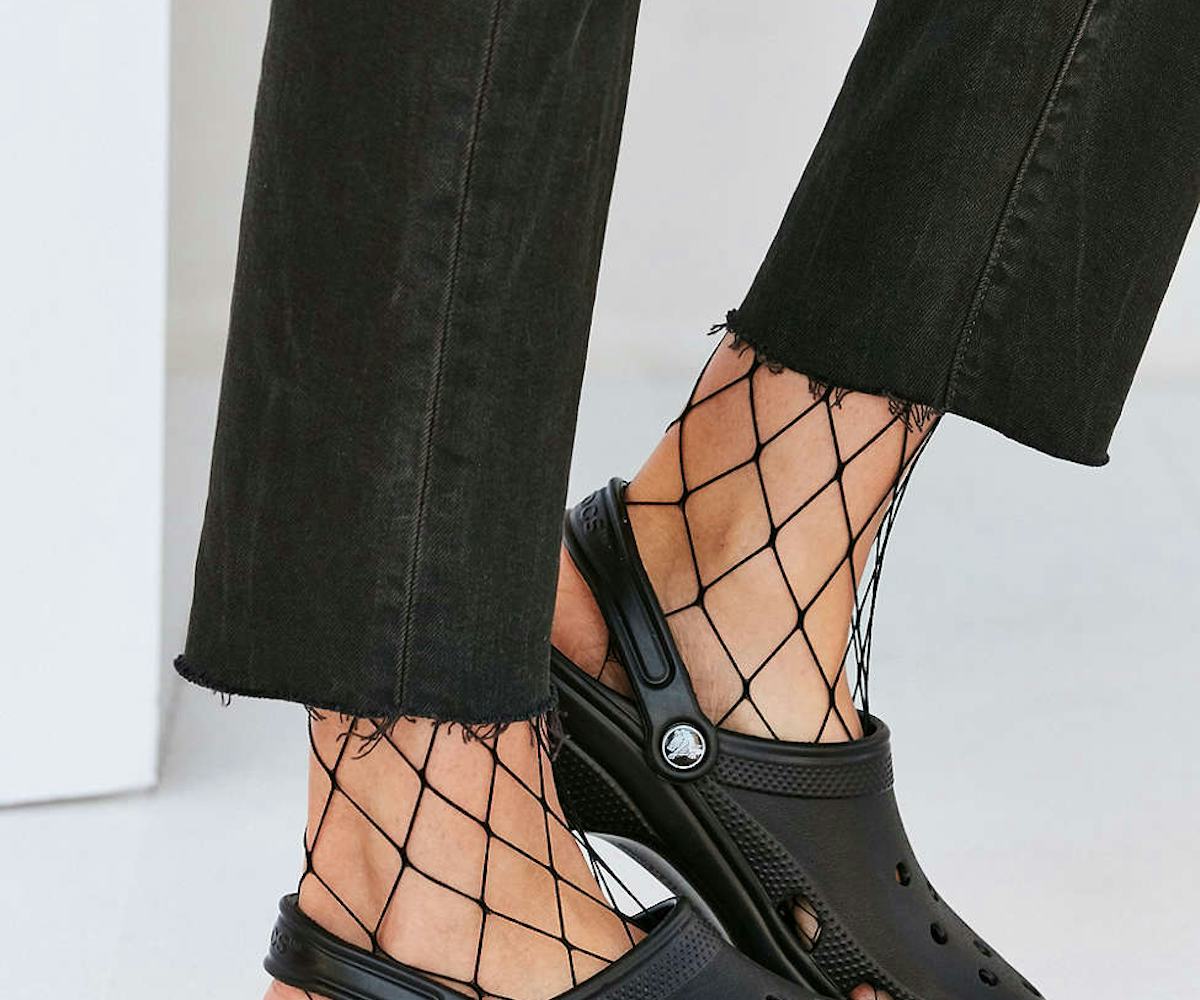 Photo courtesy of Urban Outfitters
Urban Outfitters Is Trying To Make Crocs Cool Again
In 2002, the shoe game was changed forever when Crocs made their way into the mainstream. The aughts were undoubtedly already an empty wasteland of ugly shoes, but Crocs took that concept to a new level. Composed of a foam resin called Croslite, the lightweight shoe was originally designed for boating activities, but quickly became ubiquitous and was seen on people of all ages, everywhere.
Just as quickly as they reached peak popularity, though, they lost any of the cachet they'd acquired and were thought to be terminally uncool. Until now, that is. Turns out, you can currently find the "on-the-job foot comfort" shoe at your local trendsetting outlet Urban Outfitters. To me, this is beyond puzzling. While it's true that Crocs have become a reliable option for people with foot injuries or foot-related problems like plantar pain, bunions, and diabetes thanks to the fact that the shoes are equipped with inner support, heeled cups, massaging heel nubs, and arch support, this does not mean that they look good.
I'm not trying to knock people down for wanting to wear comfortable footwear, sometimes that kind of choice is absolutely necessary and other times it's simply preferable. But while Crocs are a staple for comfort, and this is a wonderful thing to rely on in this harsh and uncomfortable world, they are by no means fashion-forward.
Dress them up with fishnets or cuffed jeans (as seen above), and Crocs will still never be sexy or cool (let's leave that to UGG), but nor do they need to be. If you think that Crocs are hip and wearing them makes you feel a sense of joy, though, tell all the haters (including us) to kindly step aside. My soles may never know the feel of Crocs, but that doesn't mean yours shouldn't. Style is in the eye of the beholder, after all. Plus, you've gotta hand it to Urban Outfitters for catching our attention one last time this year. Who would have thought that the last surprise of 2016 would be the comeback of Crocs?