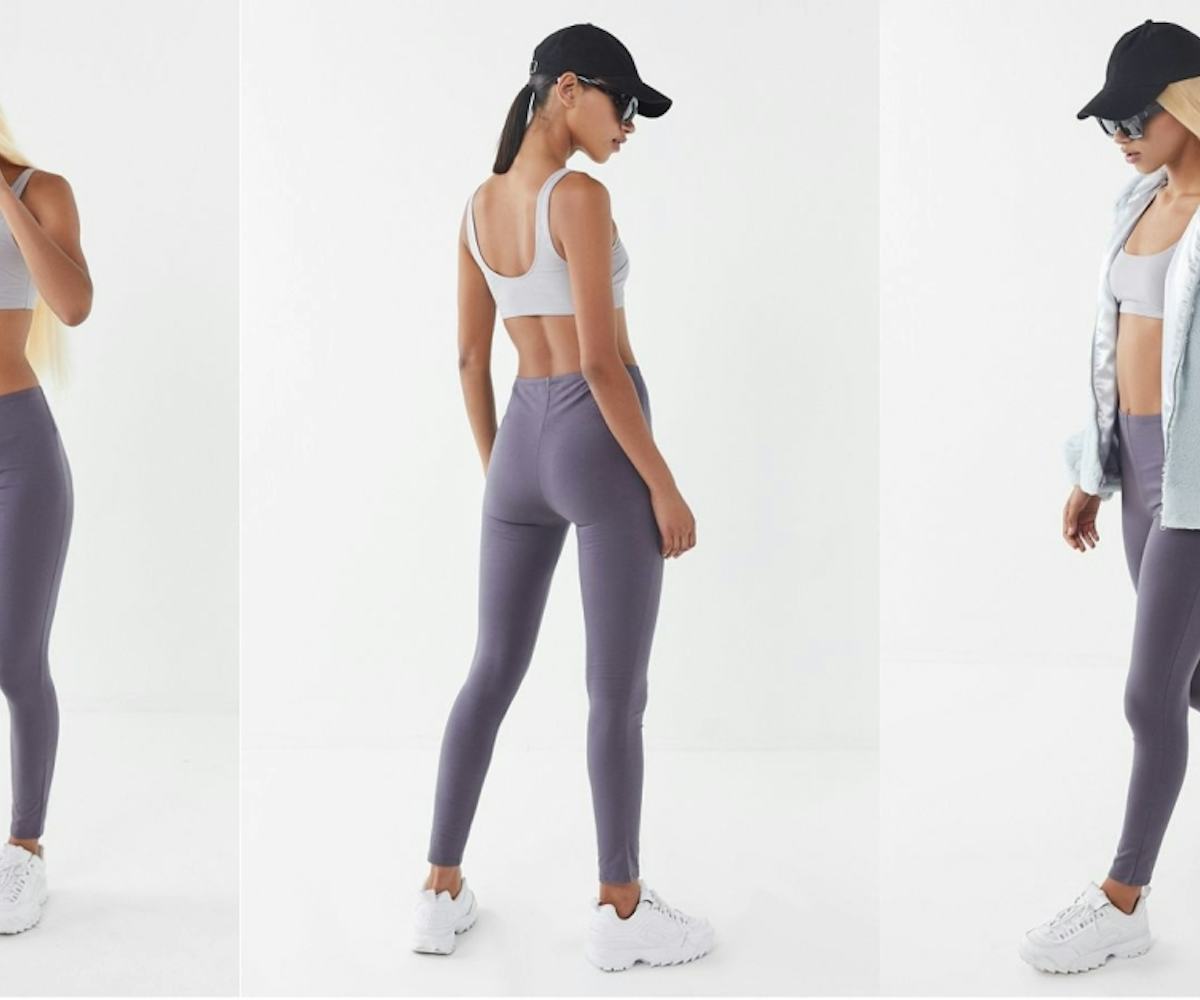 Photos Via urbanoutfitters.com
Urban Outfitters Is Selling An "Influencer" Halloween Costume
It was only a matter of time
Urban Outfitters has launched the beginning of its Halloween costume collection for 2018, and for the low, low price of $59, you can dress up as an influencer. UO says that customers can "channel Instagram style in this low-key costume set worthy of a superstar influencer," which is essentially a co-ord set for all of us who can't afford Yeezy.
The retailer has bundled a gray sports bra and lavender leggings for that effortless sporty chic look we always see the Kardashians rocking but can never seem to pull off ourselves. The fuzzy, satin-lined hoodie and white dad sneakers are sold separately, as well as the long platinum blonde wig, so you'll have to throw a few more dollars out if you want to perfect the entire look. 
I only have one question for UO before I hand over my credit card—if I wear this out, will I gain millions of followers and brand sponsorships overnight? At least some free clothes? No? I'll probably just stick with throwing on some cat ears, then.