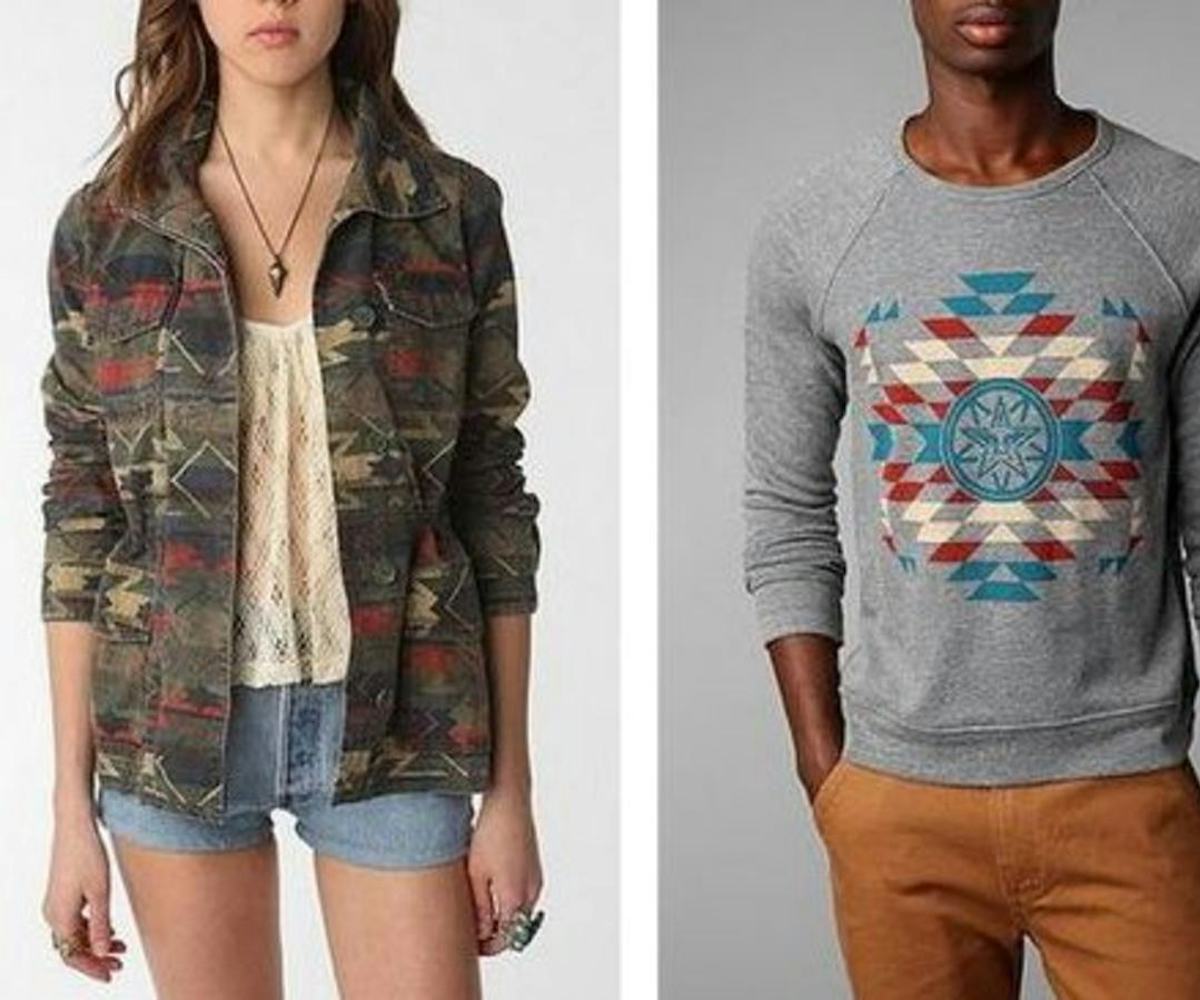 The Navajo Nation Lost Two Major Counts In Its Lawsuit Against Urban Outfitters
Cultural appropriation will continue
The Navajo Nation lost two counts in their highly publicized lawsuit against Urban Outfitters Friday when a federal judge decided that the tribe's trademark isn't "famous" enough.
The Navajo Nation filed the lawsuit all the way back in 2011 and were looking for compensation of $1,000 per day per item from Urban Outfitters' wildly popular "Navajo" clothing and accessory line. The fashion giant meanwhile, claimed that the Indigenous tribe's overall aesthetic is a widely practiced style and design commonly used in the fashion world. 
The U.S. District Judge Bruce Black in New Mexico agreed, adding that the Navajo trademark was too niche, and not a household name in mainstream America, therefore it doesn't merit any copyright infringement compensation. 
Despite the setback, there's still hope for the Nation, with six other counts still pending against Urban Outfitters, Anthropologie, and Free People. The Navajo Nation is seeking compensation that could tally in the millions of dollars if their claims of unfair competition, false advertising, and trademark infringement are corroborated. 
Urban Outfitters has been accused of cultural appropriation ever since the "Navajo" line came out back in 2001, but despite a cease and desist letter, the chain refuses to pull the Navajo name from any of its subsidiaries. Hopefully once this lawsuit is complete, the "Navajo Hipster Panty," (yes, that's a thing that exists) will be no more.