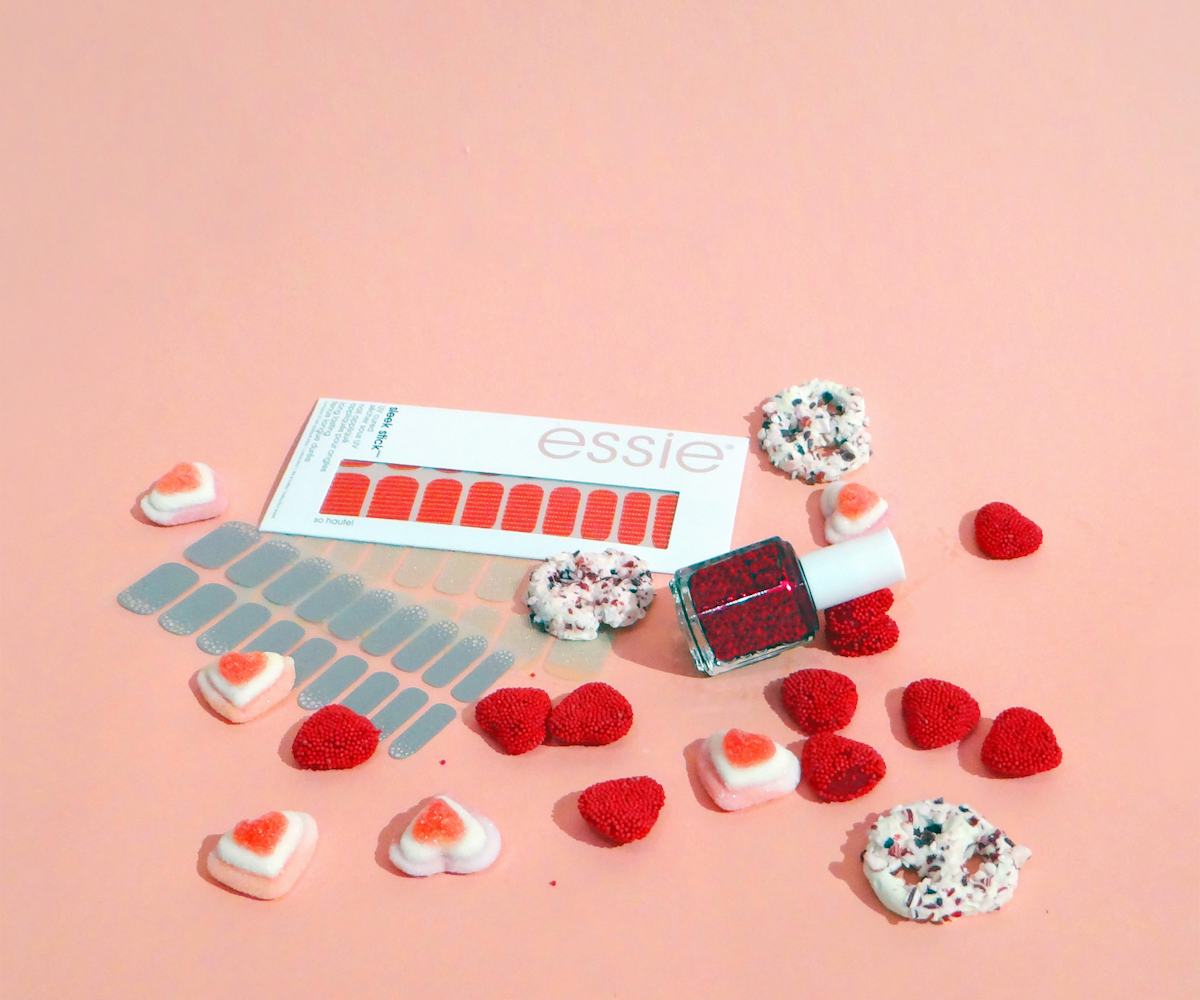 all photos by liz riccardi / art direction by liz riccardi and steff yotka
be my galentine
nail polish + candy = the best valentine's day ever.
Valentine's Day is tomorrow, and if you're anything like me you know that the holiday is about two things: candy and nail polish. Boyfriends and girlfriends come and go, but flawless nail art and delicious chocolate is forever... OK, on Intagram at least. But isn't that where it really matters?
So check out the gallery to find the most spirited nail polishes, from Chanel's new spring red hue to Deborah Lippmann's mermaid-inspired glitter, and the most delicious candies to eat them with. Time to cancel your plans, grab your galentine, and do some nail art DIY-ing while noshing on chocolate. Because really, what sounds more fun than that?!
Jamberry Hugs & Kisses Nail Wrap pictured with oversized Reese's from It's Sugar. 
Formula X for Sephora Polishes pictured with oversized Good & Plenty Liquorice Candies from It's Sugar. 
KBShimmer Shattered Heart Nail Polish pictured with Gummy Bear and an extra large Hershey's Kiss from It's Sugar.
Nails Inc Gel Effect Polishes in Mayfair Lane, Downtown, Brompton Place, and Kensington Palace Gardens, pictured with 
Candyality candy. 
Incoco Valentine's Day Nail Wraps and candy from Sugarfina. 
NCLA Heart Attack Nail Polish and Sealed With A Kiss Nail Wraps pictured with Hershey' s Giant Bar
Marc Jacobs Beauty Enamored Hi-Shine Nail Lacquer in Oui! and Shocking pictured with Twizzler's Bites
Chanel Le Vernis in Tapage pictured with See's Candies Valentine's Day Box of Assorted Chocolates
Essie Nail Polish in Toggle To The Top and Essie Sleek Sticks, pictured with candy from Sugarfina. 
Deborah Lippmann Nail Polish in Mermaid's Kiss with Treat House Mini Rice Krispie cupcakes.