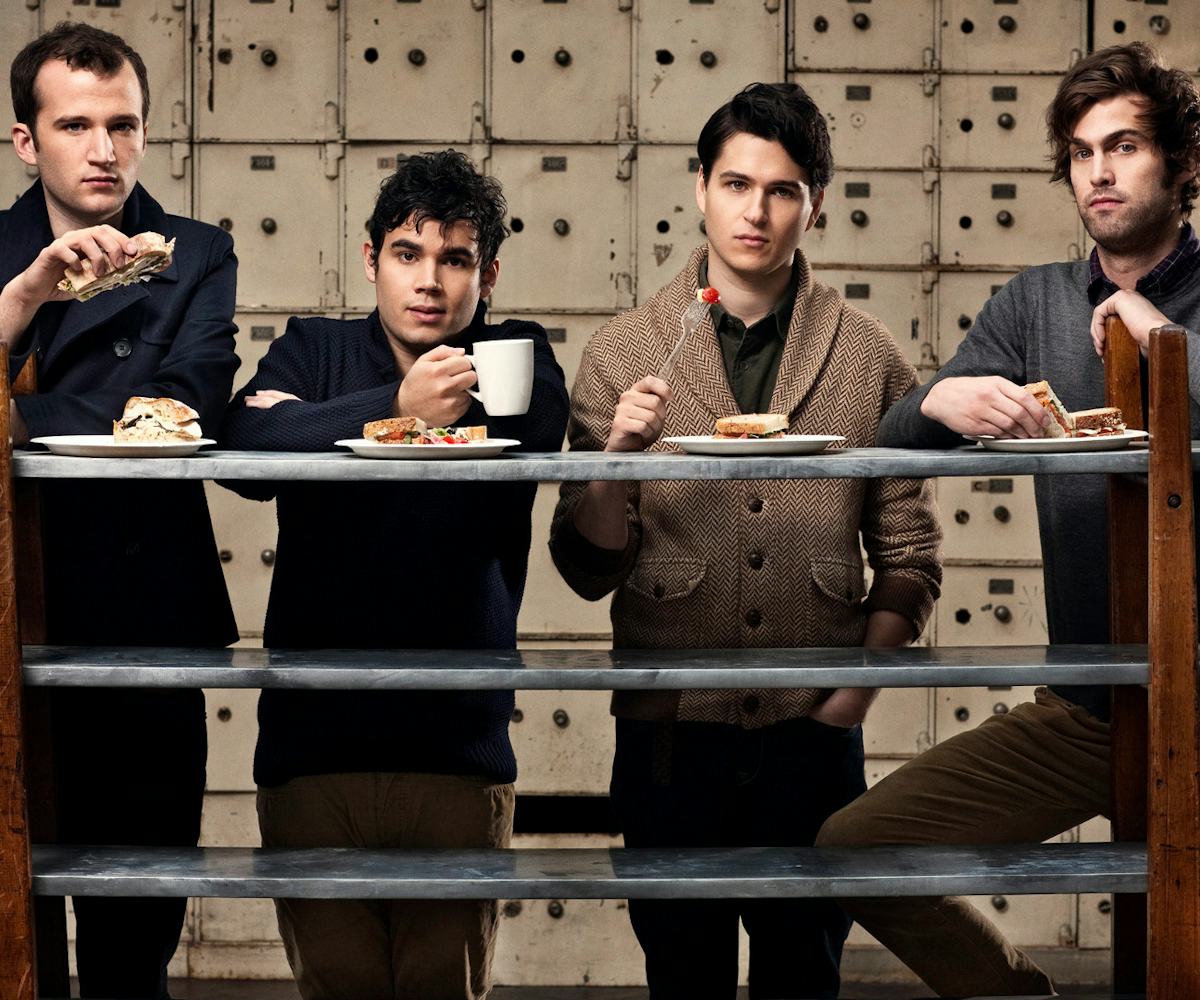 bite into this
vampire weekend are taking a break from music….to become newspaper editors.
Who gives an f' about an oxford comma? Vampire Weekend, apparently.
The New York-based group's four members are taking a break from band duties to become the assistant editors for the September 12 issue of Metro. Yes, the band that introduced you to horchata is editing the newspaper that you read while you wait for the subway to come.
Tomorrow, readers in New York, Boston, and Philadelphia will see just what Vampire Weekend deemed worthy of the front page, as well as enjoy a special section that the Ivy League rockers  curated covering the best foods of New York City.
If you, like us, are left wondering why, why now, how (or a slew of other equally understandable questions), this might explain it: Vampire Weekend embarks on a North America tour promoting Modern Vampires of the City on September 19, so it's one way to get into your hands if they haven't already gotten into your ears.
Get the full list of tour dates here--and then keep your eyes peeled for the Vampire Weekend-approved newspaper tomorrow.