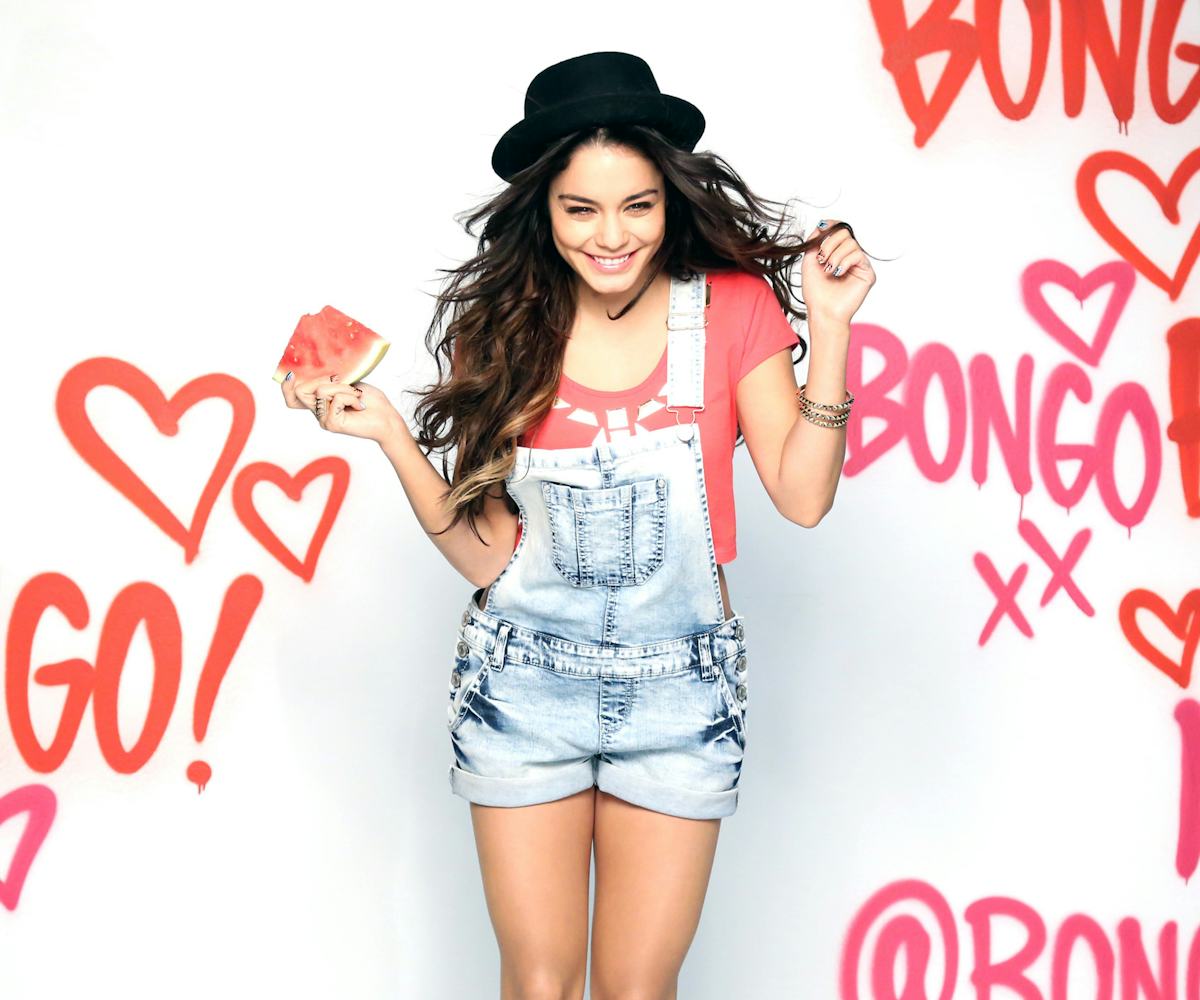 first look: vanessa hudgens for bongo
the actress is taking her work offscreen.
We spent most of 2013 thinking that it was Vanessa Hudgens' year. With the help of a little movie called Spring Breakers, we saw the actress break out of her Disney shell and take on some really edgy, intense work.
But we may have been wrong; it may actually be 2014 that's her big year. Not only does she have Gimme Shelter, her most serious role yet, set for release later this month, but she was also just announced as the new face of Bongo jeans. The latter might not get her an Oscar nom like the former, but it sure is a big deal for someone whose Cali-boho style has its own cult following. Not to mention the fact that she follows in the footsteps of some breakout stars (fun fact: Rachel Bilson was once a Bongo girl).
Hudgens admits that she's stoked about working with the brand for slightly selfish reasons; as she puts it, "Their jeans make everyone look amazing." You can't argue with that--and while the campaign doesn't officially come out until later this week, we've got a first look at behind-the-scenes shots. Check them out in the gallery.