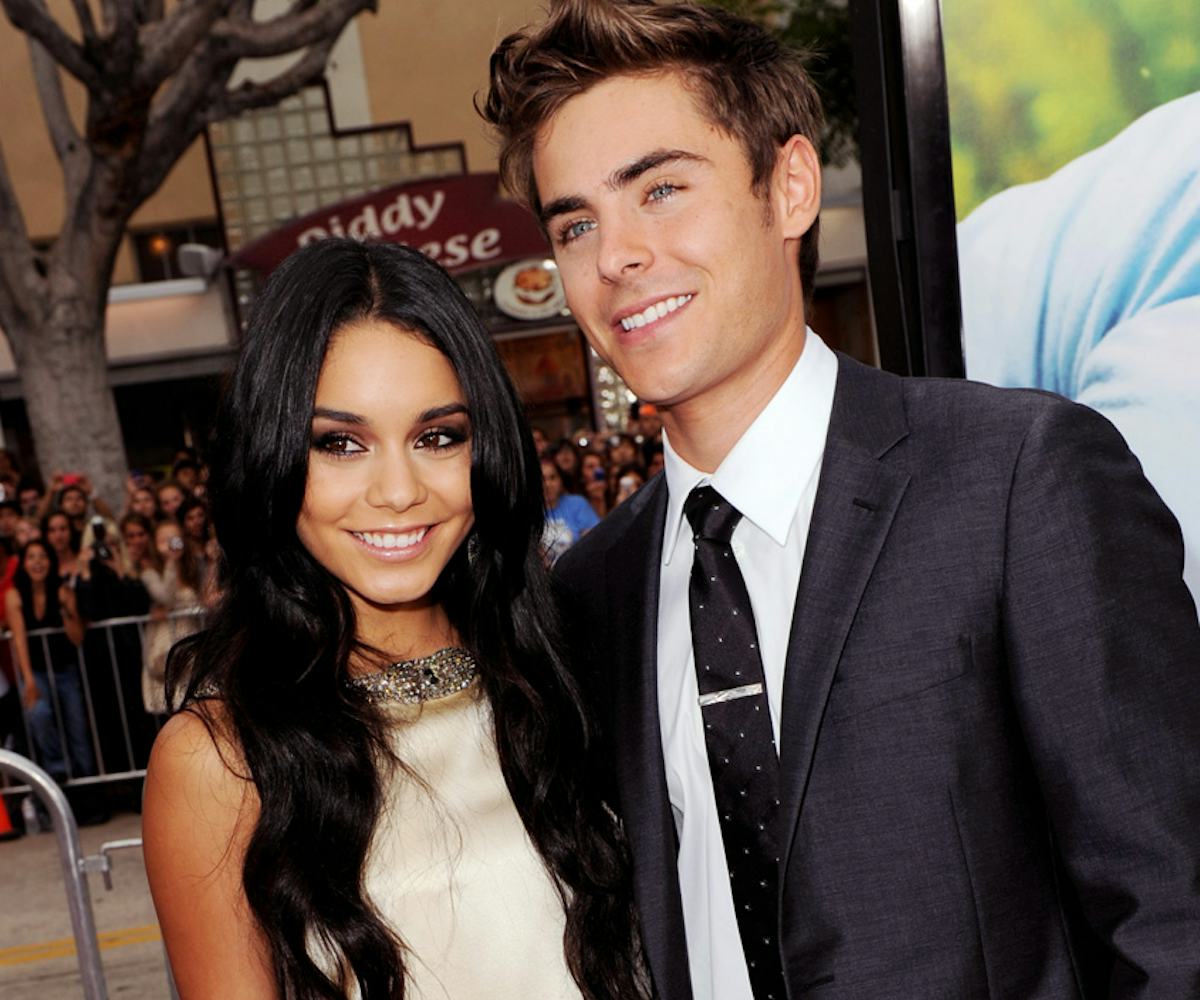 Photo by Kevin Winter / Getty Images
vanessa hudgens opens up about her relationship with zac efron
"I went through a phase when I was really mean because I was so fed up."
In a recent New York Times article, Vanessa Hudgens opens up about her relationship with former High School Musical co-star Zac Efron—and, to no one's surprise, her words only make her more relatable than ever. 
While there were most likely many factors that led to the duo's breakup, it seems like it was the pressures of stardom and Disney super-fandom that affected the couple most. "I went through a phase when I was really mean because I was so fed up," Hudgens, 26, admitted. "Girls were running after him, and I was giving them death stares. Then I realized that's not what that's about. 'Spread the love, be a good person, they support you, be nice.'" After more than three years together—and a trying nude-photo scandal—the couple broke up in 2010.
Efron's current girlfriend, model Sami Miró, recently spoke to Elle about her relationship with the star. "I think that you have to take that [kind of attention] with a grain of salt, and put yourself in other people's position," she said. She, too has had to deal with the repercussions of Efron's status. "It kind of just comes with the territory, and I know there's no really changing that, so you have to just embrace it... I'm not trying to hide anything in my life," she later said. "If I was dating someone who wasn't in the limelight, I might have more photos on [Instagram] of our relationship, but I do think it's important. I mean, it's what is going on in my life, and I think that my social media can still represent that."
Since then, Hudgens has found her stride and a renewed faith in her current live-in boyfriend, 23-year-old actor Austin Butler. The couple are regulars at Hillsong, a Millennial-targeted church with "flashing lights, video production, and [a] clublike atmosphere." According to Hudgens, "It feels like Arcade Fire—it's epic like that. They really focus on you having your own personal relationship with Jesus, which is wonderful."
(via New York Times)