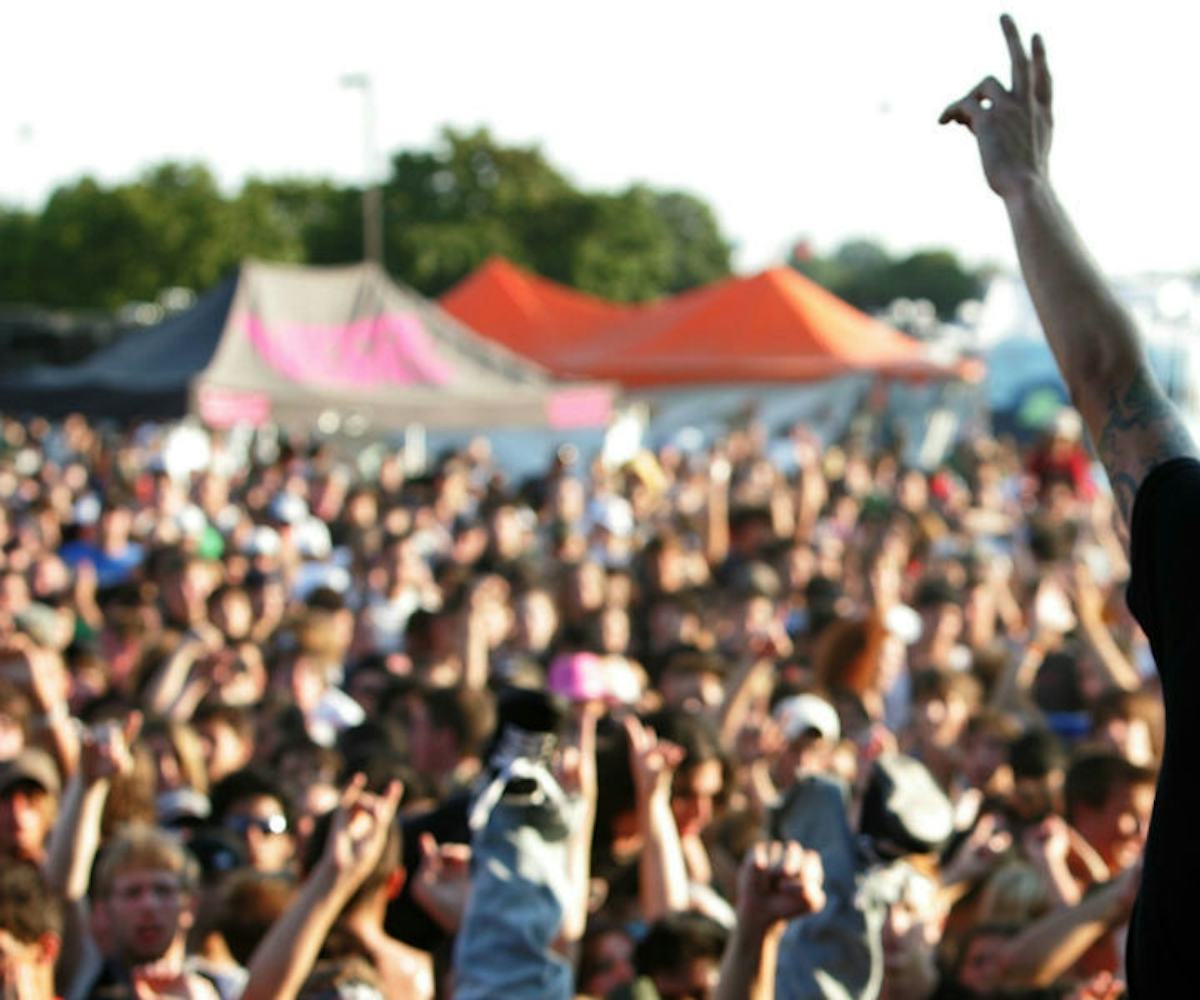 Photo by Bryan Bedder/Getty Images.
RIP: The Vans Warped Tour Will End Next Year
The founder is pulling the plug on the festival
After a 22-year run, traveling punk-rock summer camp, Vans Warped Tour, is saying goodbye next year.
Festival founder, Kevin Lyman, made the announcement today on Twitter. "Today, with many mixed feelings, I am here to announce that next year will be the final, full cross-country run of the Vans Warped Tour," he wrote. He further explained his decision in an interview with Billboard, listing "an evolving summer festival industry, a shrinking pool of bands, and declining ticket sales amongst its teenage demographic" as factors that led to the festival's demise. After touring for 26 summers in a row, he adds that, well, he's also "just tired."
Warped has gotten into some heat in the past couple of years after they let an anti-abortion organization set up a tent on its grounds and allowed artists accused of sexual misconduct to perform. Some called for its end, while others for a revamping. Controversy aside, since its arrival in 1995, The Tour has hosted acts like Paramore, blink-182, No Doubt, Eminem, Limp Bizkit, Katy Perry, Yelawolf, and Deftones before they were "somebodies." It also provided a stage for thousands of other punk, rock, and metal bands, was one of the few spaces where rap and rock collided, and retained one of the more diverse lineups throughout its two-decade reign—even given the rise and oversaturation of festivals.
With that said, expect the final run to be a memorable one. No artists have been confirmed yet, but Lyman is hoping to go back to Warped's roots and bring on more under-the-radar artists. "You're gonna see a big mix of bands I felt really embraced the Warped Tour lifestyle," he told Billboard. "I don't want to say a 'mature' lineup, but bands that I think could use one more big push of Warped Tour to help further their careers."
You can check out the final tour dates, here.